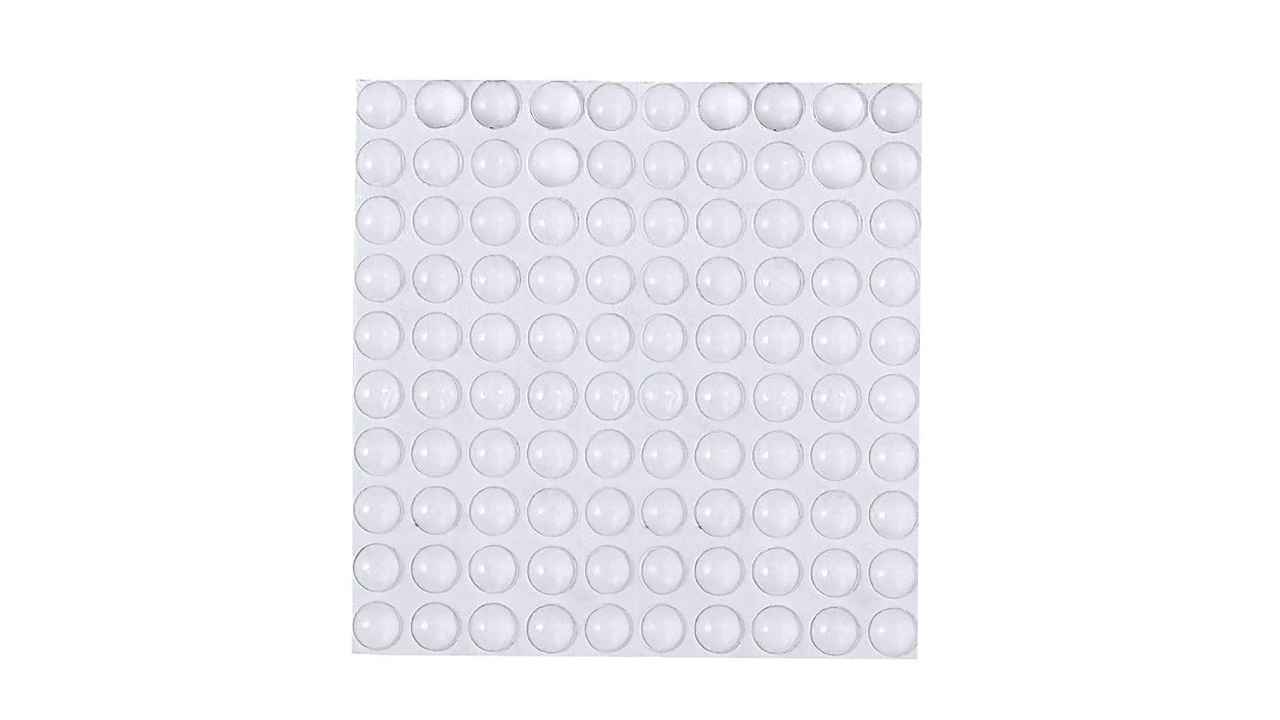 Be it doors, cabinets, or drawers, every type of furniture tends to close down with a lot of noise after a few years of wear and tear. Not only is the shutting noise too annoying, but it is also harmful to the furniture, as it could lead to accidental damage due to collision. The best way to stop the noise is through adhesive silicone bumper pads. These pads can be used on furniture and even on appliances, which makes them versatile. If you are looking for adhesive silicone bumper pads, make sure to keep a few things in mind. This includes shortlisting only those variants with a durable and elegant design, which can blend into the surroundings. Plus, finalising models with self-adhesive as it makes installation easier. Here are a few good options of adhesive silicone bumper pads on Amazon that can be used on multiple items.
SHAFIRE Adhesive Silica Gel Bumpers
The SHAFIRE Adhesive Silica Gel Bumpers can be used on cabinets, electronics, computers, home theatre equipment, and desktops, offering versatile applications to its users. Due to their anti-skid design, these adhesive silica gel bumpers can stay in position for years without moving. As the bumpers can keep items raised from their original setting, they can help protect your belongings from damage and scratches. Thanks to their flexibility and soft surface, the bumpers can absorb much of the sound produced by closing cabinets and drawers, helping keep your home noise-free! Being self-adhesive, you won't have to break a sweat to install them.
Scotch Bumpers
The Scotch Bumpers feature a discreet design, allowing them to blend into the surroundings. This helps ensure that they don't look out of place. Designed to protect your cabinets and drawers from scratching the surface, the Scotch Bumpers can reduce the power of the impact. Plus, they can also absorb the noise upon impact, ensuring you are not disturbed by any sound. They are also great for ensuring that your framed art hangs flush against your walls or adhere to the bottom of coasters to protect your precious surfaces.
SoftTouch Noise-Dampening Bumpers
The SoftTouch Noise-Dampening Bumpers help prevent the movement of objects you want to stay put and absorb the noise of cabinets or drawers. This means you could use them on various items, such as bath vanities, electronics, picture frames, and more! Featuring a clear colour design, the SoftTouch Noise-Dampening Bumpers can blend into any type of décor, making sure they don't look out of place. Coming with noise absorbing properties, they help reduce the sound that comes from closing doors or cabinets. Offering a ½-inch diameter, they are available in a compact and lightweight design, allowing you to use them anywhere!
BHOOLU & GOOLU Silicon Pads
The BHOOLU & GOOLU Silicon Pads is a high-quality, waterproof, temperature-resistant adhesive pad that delivers a long service life in harsh conditions. It can help absorb impact shocks and sounds when you close your cabinets, swings or slide doors. This translates to protected walls and minimal noise! The BHOOLU & GOOLU Silicon Pads are transparent, which means they could adapt to any décor or interior. They can be used on plastic, ABS, PP, ceramics, wood, or glass surfaces, enabling you to use them on most of your items. In addition to these features, the silicon pads also have a sturdy design and compact shape.