Zynga, one of the most popular names in social gaming, has announced its own social network along with a host of new games at the Zynga Unleashed event held on Tuesday, 26th June 2012.
Zynga's social network called "Zynga with Friends", allows player to create and build their profile, share it, chat, group chat and play multiplayer games with friends no matter what platform or device they access the service from.
At the event, Zynga CEO Mark Pincus says, "We founded Zynga with the simple premise that people could put play back in their lives. We have a lot further to still go to accomplish our mission of connecting the world through games."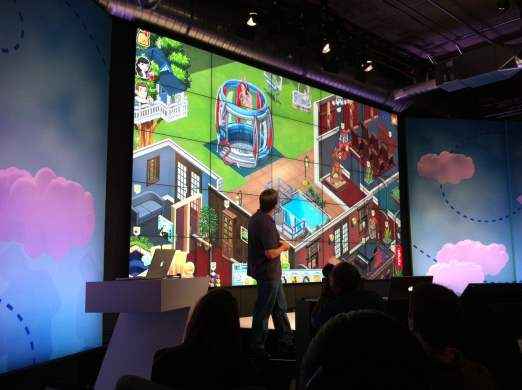 "Zynga with Friends" will provide gamers with a complete social networking experience where users can create their own profiles, message friends, show off their achievements, see what games their friends are playing, interact with new people based on similar games played so on and so forth. Currently, the Zynga community has 290 million people playing their games, so a move towards a dedicated social networking site seemed eminent.
Multiplayer gaming was one of the highlights at the event and one of the games demoed with multiplayer capabilities was Bubble Safari, a web based game.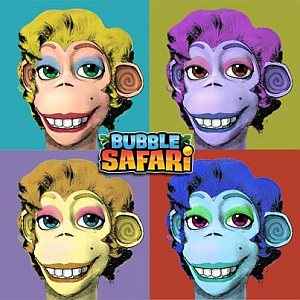 The future of "Zynga with Friends" is a little fuzzy especially if you consider the fact that until now, all Zynga social games were played on Facebook. No release date for the service has been announced but users will be able to access "Zynga with Friends" via Zynga.com along with mobile devices including iOS, Android, and Windows Phone.
Third party games will also make an appearance on Zynga. The company announced that it would open its doors to third party developers who can leverage the popularity of Zynga's social gaming community. The partners include a number of small independent game developing companies such as Phospher Games, Sava, Crashlab, Fatpebble and wait for it - Atari. Yes, that's right, we can expect to see old classics such as Space Invaders make its way to social gaming but no details were announced.
Zynga earlier this year had announced its 'platform for play' at Zynga.com. Now, apart from social networking and tying up with third part developers, Zynga also announced a bunch of new games. They are as follows:
Matching With Friends

Matching With Friends is a multiplayer game that lets users play against one another. The objective of the game is battle to match the most colored blocks for more points. The game is available today on Apple's App Store and users can download it here
Zynga Elite Slots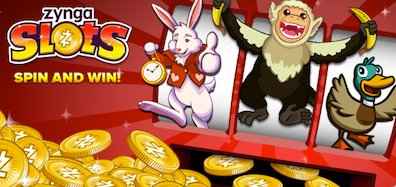 The new slots game under Zynga's Casino category, features a variety of themes, including science fiction, Wild West, vampires, and pets. It goes without saying that the game includes chat and other features to interact with friends. The game will be available soon.
Since this is Zynga, how can any announcement be made without a "ville" in it right?
The Ville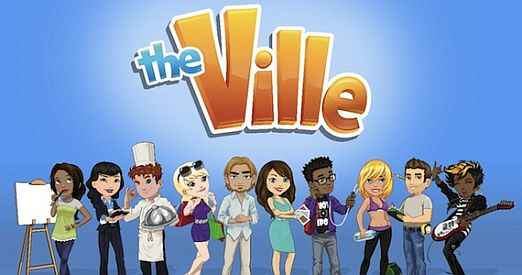 The Ville is a game that looks a lot like the Sims. The theme of the game is similar too including activities such as building and decorating their homes and interacting with other users. The catch is that rather than interacting with AI controlled characters, you are interacting with other people's avatars.
The game's features let users see other people's Facebook Timelines directly in the game. Users can also send messages to users through Zynga With Friends.
ChefVille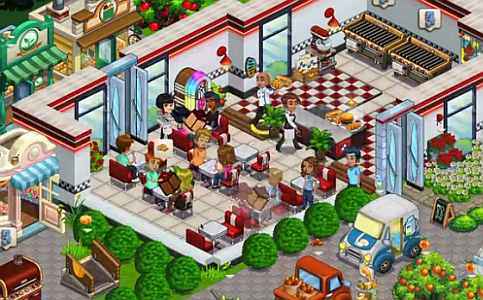 If Master Chef's dominance on Indian television wasn't enough, Zynga's next game, ChefVille, gives users just one mission: designing their ideal restaurant and serving the ChefVille world their food.
Expected to launch soon, the game has a feature called "Game to Table" where users can email their recipes when they've mastered dishes and accomplished certain tasks. No launch date for the game has been announced.
FarmVille 2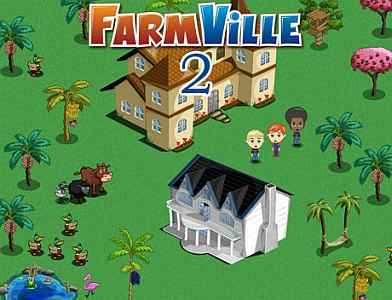 Last, but not least, we have a sequel to Zynga's flagship game, FarmVille 2. Zynga didn't say much about the game.The only thing we know is that the game will be a revamped version of FarmVille and will have a host of new features.
This is not Zunga's first foray into multiplayer gaming. In the past we have seen games like "Words with friends" and "Hanging with friends" making an appearance online as well as on the Google Play store and the Apple App Store.
Source: Wired