News
XFX Radeon HD 6990 lands in India at approximately Rs. 55,000
XFX has launched the world's fastest graphics card in India, the AMD Radeon HD 6990, priced at Rs. 55,000 (XFX calls this an estimated street price). It comes with a 3-year warranty. The XFX version, called the XFX Radeon HD 6990, is based almost complete
Abhinav Lal
| Published 11 Mar 2011 12:53 IST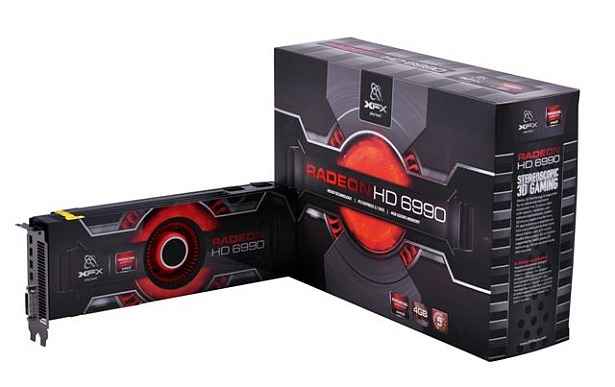 XFX has launched the world's fastest graphics card in India, the AMD Radeon HD 6990, priced at Rs. 55,000 (XFX calls this an estimated street price). It comes with a 3-year warranty. The XFX version, called the XFX Radeon HD 6990, is based almost completely on the reference design, and comes with stock clock speeds.
[RELATED_ARTICLE]While this is a substantial premium over the global MSRP of $699, that has always been the case with such high-end products, including the HD 6990's dual-GPU predecessor, the long-standing graphics champ, the HD 5970.
The XFX Radeon HD 6990 is available at select retailers across the major cities of India, and is being distributed by Rashi Peripherals. For more information on the card, check out our comprehensive coverage of it here, and, for more information on retail availability etc, visit Rashi Peripherals's website.