Have you ever seen those cutouts where there is a hole in place of the face and you can put your own in its place. Well, PUBG Mobile is now letting you take Vikendi-themed photos like that. Is it silly? Yes it is. But it's a nice little break from the barrage of updates and bug fixes that the game keeps getting.
You can try the feature out for yourself if you want by clicking here. It should be noted that the link seems to work properly with smartphones. You will have an option to either upload an existing selfie, or take a new one. Once you take a selfie, you can choose between three existing in-game skins to impose your face on to. You can also move the selfie around in order make it look as realistic as possible. Good luck with making it look photo realistic though. Once this is done, you can generate cards which you can share with your friends.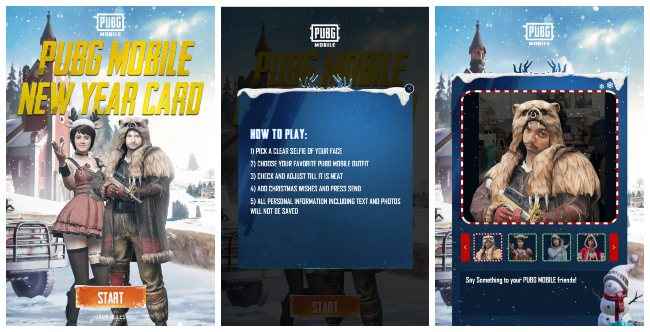 While it may not be the coolest new feature in PUBG Mobile, it's a nice little way for players to have a bit of fun.
If you are in the mood for something a bit for serious however, you might want to check out the links below.
Recommended read