Nissan in association with PlayStation has introduced its GT Academy programme in India. It's a driver discovery and development programme aimed at racing aspirants in India that could be their gateway to the real world of motorsports.
Launched in the year 2008, GT Academy has been developed to find gaming enthusiasts who possess the right skills to participate in the real-time racing. It will test potential racers on the basis of their performance in the widely popular driving simulator Gran Turismo 6.
"For many reasons having India join the GT academy programme has been a long held personal objective of mine and I'm proud that it has now come to fruition. We know that there are gamers outside of the traditional GT Academy territories that want a shot at winning, so in 2014 we have extended the programme to India as well," said Darren Cox, Nissan's Director of Global Motorsport.
The shortlisting process will commence at the Auto Expo where participants will have access to simulators and aspiring drivers can put their driving skills to test. The programme will also be held in other major cities across India including Gurgaon, Mumbai, Hyderabad, Bangalore and Chennai over the coming few months.
The final 14 shortlisted candidates will then go through a physical training session out of which the best six will be eligible to participate in Nissan's International Race Camp that will be held in Silverstone, UK. The final shortlisted 18 participants from across the world will then eventually get to test their skills in real cars including the 370 Z and GT-Rs. The best of the lot will then move on to Nissan's Driver Development Programme where the winners will receive professional training by Nissan's race team.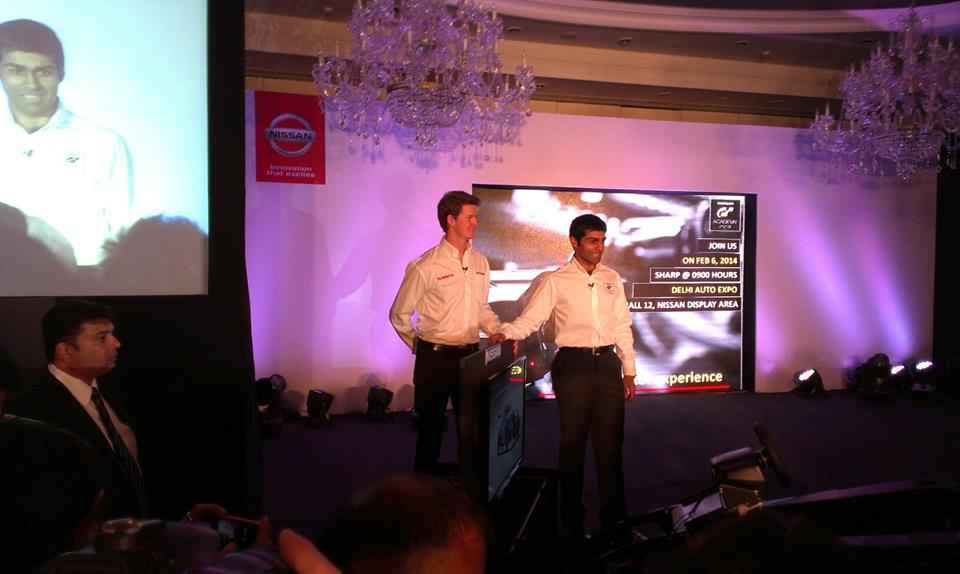 In India, the programme is open to people over the age of 18 who have a valid driving license. Indian racing heartthrob Karun Chandok was also present at the event sharing his insights about the racing scene in India and the way its getting more popular.
The programme would also open online entries in the coming months making it open to everyone with a PS3 and the Gran Turismo 6 game.
Now who says gaming is for kids!
For more information log on to www.facebook.com/nissanindia