Highlights:
Google's game controller possibly revealed in a patent.
The illustrations suggest there could be a dedicated Google Assistant button on the controller.
Google is expected to make some announcements about its gaming service at the upcoming GDC.

Google is already working on its "Project Stream" online game streaming service, which enables users to play games via the Chrome browser on the desktop. Google's game streaming service is currently under testing, but there have also been reports that the company is working on dedicated hardware that will enable streaming games. Now, a new patent, via The Verge, shows off the possible controller that the service might make use of. While the patent shows off some drawings of the alleged controller, it was apparently filed to demonstrate a system that notifies users when a new game or an invitation has arrived, or when there's a chat request from another player. The controller's design was disovered within this patent for a notification system.
Drawings of the alleged game controller from Google give a pretty decent idea of how it would look like. Yanko Design has also released some renders of the controller based on patent illustrations, which you can see below. As the images suggest, the controller's design could be nothing too radical as there are the standard d-pads and gameplay buttons, along with slightly shorter analog sticks that what we are used to. There is also a button with the mic logo on it, suggesting that it could be used to call up the Google Assistant. However, there is a good chance that the controller's design might change before it is officially unveiled.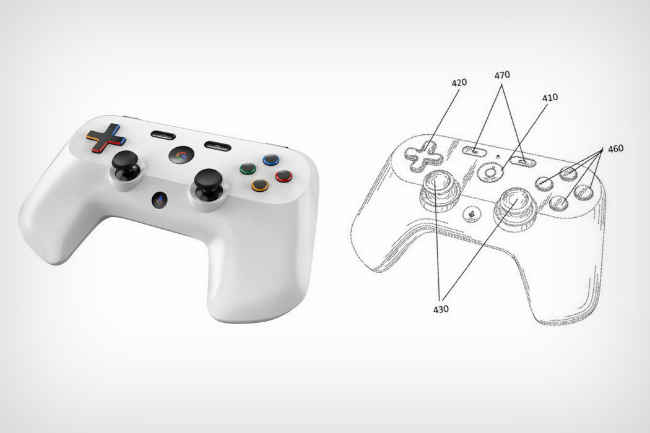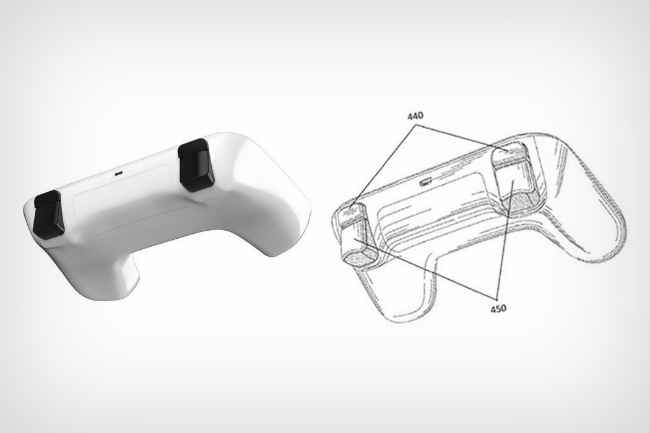 As mentioned earlier, Google is working on Project Stream, a game streaming service, which debuted with a test run of Assassin's Creed Odyssey. A handful of players got to participate in the tests, which enabled them to play the game via Google Chrome. The public testing of this gaming service concluded last month and the company is expected to make some announcements about it at the upcoming Game Developers Conference (GDC).
Google isn't the only company working on a game streaming service. Amazon is also reportedly building a cloud-based game streaming service that could be announced by 2020. Microsoft too wants to get into the game streaming space with its Project xCloud service, which is slated to enter public testing this year. While there's no information on what Amazon is working on, Microsoft's game streaming service is said to enable gamers to play on the device of their choice, like PCs, tablets and smartphones, without being restricted to a particular device.
Related Reads:
Google gets into game streaming with Project Stream, partners with Ubisoft for testing Assassins Creed Odyssey on the service
Microsoft Project xCloud will let gamers stream Xbox games on mobiles, tablets and PCs
Amazon reportedly working on a cloud-based game streaming service
Work from home seamlessly with Airtel Xstream Fiber's 1Gbps internet speed and top-notch benefits
Previous Post