Natal design change: Console will share processing load
Microsoft has decided not to include a chip that processed information captured by Natal's cameras. Instead, the device will now use software that will serve the same purpose and the load of processing that information will be borne by the consoles Xenon processor.
In the earlier design, Natal's motion capture system came bundled with a CPU that would process the user's movements before sending the information to the console. Now, the capture device will simply send raw information to the console and software on the system will process the information. If you are curious about the workings of the technology, an article on PopSci has some details on the motion-capture processing system.
This design change means that either games do not utilized 100 percent of the CPU or developers will need to account for reduced processing power while creating games for Natal. It's hard to imagine this software being incorporated in the system as a firmware update. So, it's possible that owners of the Core or Arcade version of the console may have to shell-out extra for the hard-drive. On the plus side, this should allow Microsoft to update the system more regularly and fairly. Getting rid of a processor should also help significantly reduce the retail price for Natal which is due to release sometime this year.
[source: gamesindustry.biz]

Rumor: Infinity Ward Developing an MMO
Once again rumors have surfaced that there may be an MMO based on Call of Duty franchise may me under development. Rekindling this rumor is another rumor that Infinity Ward may not be available will not be available for development of Modern Warfare 3. This was reported on Destructoid and according to their sources Infinity Ward is occupied working on a secret project. According to the same source IW is apparently hiring people from Blizzard and Sony Online Entertainment. If this hiring is truly taking place then it strongly points towards an online (multiplayer) undertaking.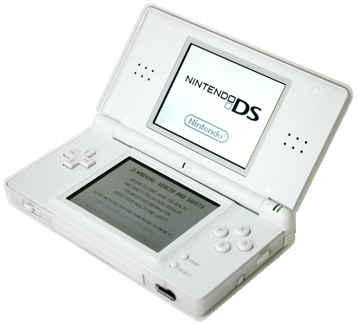 Iwata: DS successor will support HD and motion sensing
In an interview with Japanese newspaper Asahi Shimbun, Nintendo President Satoru Iwata made a passing comment on what to expect from successor of Nintendo DS. Not giving a lot of information on this subject, Iwata simply said that the next generation of Nintendo handheld will be capable of outputting high-definition graphics and will also come equipped with some form of a motion sensor. While it seemed like Nintendo is planning to develop this new machine, Iwata was reluctant to give any sort of indication about the device's release date.