Capcom announces Marvel vs. Capcom 3, Bionic Commando Rearmed 2, and more
These announcements were made by Capcom at its Captivate 2010 event:
Capcom says Bionic Commando Rearmed 2 "improves upon the visual achievements of its predecessor". Marvel vs Capcom 3: Fate of Two Worlds will be released in Spring 2011. Check out trailers for the upcoming Bionic Commando Rearmed 2 and Marvel vs Capcom 3: Fate of Two Worlds titles below.
Capcom will also be bringing 3 Japanese games to Western markets, namely Sengoku Basara: Samurai Heroes, Ghost Trick: Phantom Detective, and Okamiden.
Extra downloadable content will also be made available for the upcoming releases of Lost Planet 2 (a map pack release coinciding with its May 11th launch) and Dead Rising 2, as well as the new "Tournament Mode DLC" and new costume packs for Super Street Fighter IV.
Nintendo 3DS may have October launch date
According to CVG, the eagerly awaited Nintendo 3DS handheld device will be released in October, roughly at the same time as Project Natal. As Nintendo will formally announce the console this June at the E3, I guess we should all wait till then before we get our hopes up too much. And as has been asked before, no one knows how this will help sales of the Nintendo DS device.
CVG's source said: "It's a surprise - we were expecting it much closer to Christmas. But I suppose it gives Nintendo the opportunity to get it front and centre in people's minds nice and early. In my experience, you don't launch a product that early to Christmas unless you're confident in it - and going to spend a lot of money on it. We're reassured that Nintendo is going to give it some decent backing in Q4."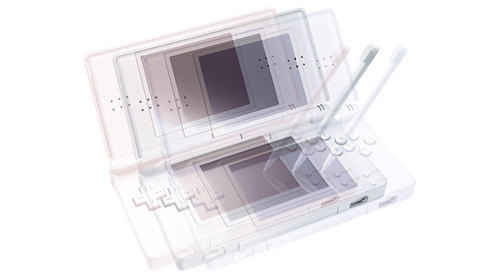 Read on for more gaming news, including Project Natal being spotted in wild, a new controller for Wii, and more...
Warner Bros buys Turbine, the last independent LOTR developer

Warner Bros. Interactive Entertainment went ahead and bought Turbine, an MMO developer that created 'Lord of the Rings Online', and with the purchase, becomes the owner of all Lord of the Rings games till date, after its announcement of the development of The Lord of the Rings: War in the North title by Snowblind Studios. Warner Bros Interactive Entertainment had acquired the video game rights to the original LOTR work by J.R.R Tolkien and Peter Jackson's film trilogy from Electronic Arts last year.
Turbine president and CEO Jim Crowley said this about the acquisition: "We have been looking to expand access to our online worlds to more players and more markets. This acquisition is very exciting because it allows us to expand globally while continuing to focus on creating spectacular online games that our loyal fans and players have come to expect."
Project Natal seen in the real world
The Project Natal device was spotted with its instruction manual at a software tester's, who was assigned the task of testing the speech recognition. Not much has been learnt from this leak of the test unit, apart from the fact that the unit will draw power independently from the Xbox 360, and it will have a motorized tilt function that will let you know if you are disturbing the device with undue pressure or weight. There remains the possibility that the test unit pictured below will not be the final form the hardware takes. We hope so, as it's pretty massive.

New Classic Controller for Nintendo Wii
While the controller has been available in Japan since January, American (and lets hope global soon) customers can now buy the Wii Classic Controller Pro in white and black, for as little as $19.99. It can be plugged into the Wii Remote Controller for wireless connectivity with the console. It will apparently work with over 450 Wii, WiiWare, and Virtual Console game titles. It will also come bundled with copies of the newly released game, Monster Hunter Tri.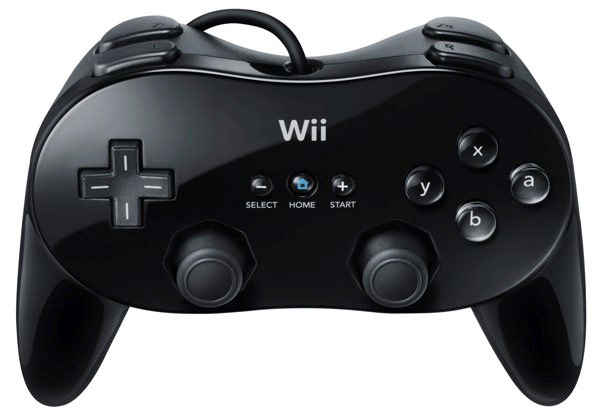 Ubisoft to stop printing game manuals
Ubisoft, a French game publisher, has decided to be eco-friendly by removing all the paper from inside the boxes of their future video game titles. They will instead be providing the manual and other printed matter in a digital format on your game disc, and even within the game. The first upcoming Ubisoft title to bear this lack of cellulose fibre will be Shawn White Skateboarding, set to release in holiday 2010.
Ubisoft estimates "that producing one ton of paper used in Ubisoft's game manuals consumes an average of two tons of wood from 13 trees, with a net energy of 28 million BTU's (equivalent to average heating and energy for one home/year), greenhouse gases equivalent of over 6,000 lbs of CO2, and wastewater of almost 15,000 gallons."
You might wonder why the eco-friendly drive stops at just the printed matter, and not the packaging. Ubisoft assures us we will see 'more' environment-friendly packaging, bedingin with the April 27 release of Splinter Cell Conviction, where the DVD cases will be made out of recycled plastic.
Game publishers are starting to focus on digitally distributed content, and so are platforms as a whole – an example would be Sony' PSP Go platform, where all content is DLC.