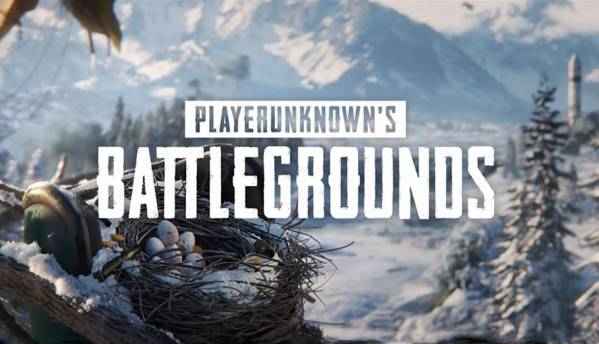 HIGHLIGHTS
China's Online Gaming Ethics Review Committee has reviewed 20 games for containing "ethics risks". 9 of these games have been banned including Fortnite and PUBG, whereas corrective action has been proposed for the remaining 11.
If you are a gamer in China, then there is bad news for you. If information circulating the internet is to be believed, 20 games have been assessed by China's Online Gaming Ethics Review Committee. 9 of these 20 games have been banned including the most popular battle royale games – Fortnite and PUBG. The cause given for banning PUBG is "blood and gore" whereas for Fortnite, the reason given is "Blood and gore, vulgar content". The other 11 games on the list need some corrective actions. Blizzards Overwatch for example needs a corrective action and the cause given is that the "Game visuals promote incorrect values, inharmonious chatroom". Diablo on the other hand has "Inharmonious chat, game missions include fraud" and hence needs corrective action. You can check out the complete list of 20 games below. The list comes courtesy of reddit.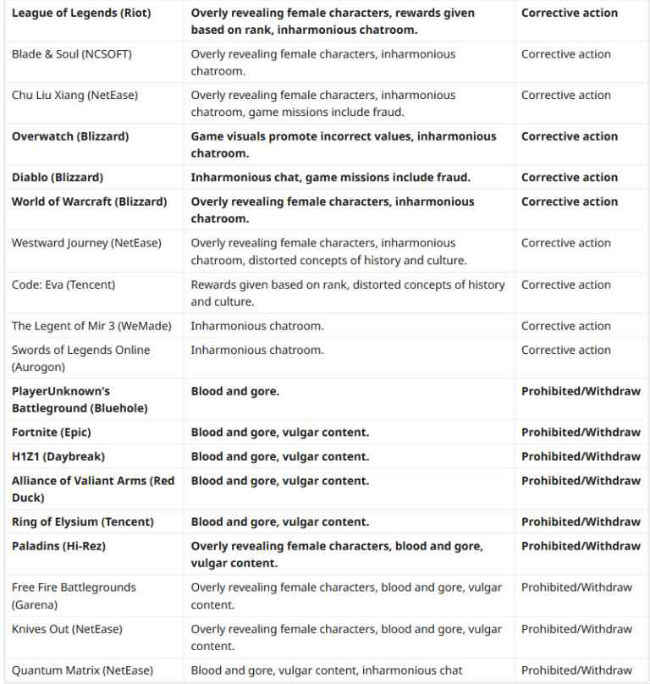 What must be noted is that there is an update on the reddit post which reads, "u/zestybaby has brought to my attention that Blizzard purportedly posted an announcement on their official Weibo (China's version of Twitter) account denying that they've received notice for action needed on their games. However, this has since been deleted. Now there could be many reasons for this, for example not wanting to draw attention to rumors, or even miscommunication between social media staff. The latter happened when JD and Huawei released official statements calling news of their exec's arrest in America and Canada 'fake news.' Furthermore, the Chinese community has since been somewhat divided, with some accepting the list as believable, and others saying it's probably fake since anyone can make this in Excel. That's certainly true, and the nature of rumors over censorship in China mean it's unlikely there will be a firm answer either way. I'd agree it's the role of the OP to substantiate their allegations, but since this topic is itself currently subject to censorship, that's now impossible regardless of whether they have more info or not."
An interesting thing to note is that all the titles slated for withdrawal are all battle royale games. This could mean that the authorities are cracking down on the genre of games or they are under the limelight because of how popular they are.
Another noteworthy point made in the reddit post is that Tencent and NetEase are two of the biggest gaming companies in China. Tencent is in fact the biggest in the world. Both these companies manage the servers of almost all foreign online game that enters China. NetEase for example takes care of all Blizzard titles whereas Tencent now owns League of Legends entirely.
Fortnite by Epic Games on mobile needs some impressive hardware to run properly. The game can run at 60 FPS on the new iPhones thanks to the A12 Bionic chip powering the iPhones. The game is popular on the PC and console front as well.