We were invited to the Milestone Interactive office to play the E3 code of Dante's Inferno. This game really has our hopes up; especially after the slick work the same guys did on Dead Space last year. High expectations were further compounded by the fact that the game is an adaptation of 14th century Italian poetry that imagined afterlife based on Christian ethos.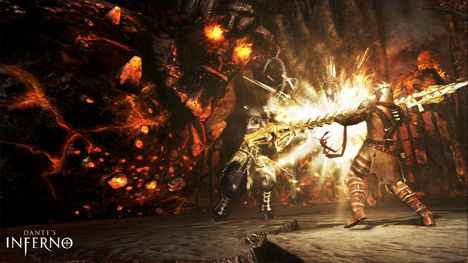 The demo was pretty short, warranting no more than 30 minutes of playtime. Looking at the game play videos that have been released, it was already quite evident that the game's combat draws heavily from God of War. However, having played the game firsthand, it was disappointing to see that it does more than simply take cues from the game. Nearly every tiny detail— right from the weapon combos, to QTE, the boss fights, the control system and even the way in which enemies emerge from the ground is a bit too much like God of War. It was disheartening to see the same guys who showed so much promise and innovation last year, stooped down to deliver what could be called a complete rip-off. It's possible that the entire game may not like this, and if that is the case then this demo is a poorly thought out representation of the game.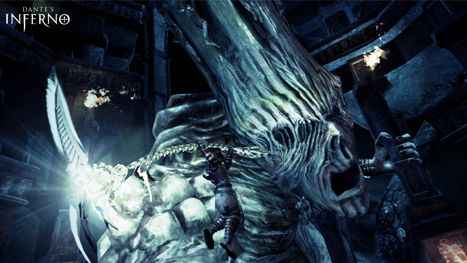 One the bright side, Visceral Games are consistent with the visuals—Dante's Inferno looks very slick and with smooth and steady frame rate. The game also showed promise with what appeared to be a pretty deep tree of upgrades. In this short demo, the game exuded intriguing class and attitude that has the potential of being a great medium for compelling storytelling. If they manage to effectively adapt the source material in to this game, this could still be something memorable.