ChangYou.com, known for multiplayer online games in China, extended its business to India.
As part of their India foray they have now launched their gaming portal, "Gamiction.com" which focuses on browser based MMORPG games.
Currently they're offering only two games on the website but according to a statement on their website they claim they'll be adding more to the list soon.
This isn't all, Gamiction has also released "DDTank" which is also a free-to-play and turn-based shooting MMO. You don't need to download the game in order to play it as it runs inside your browser window. The game, which is all about shooting your enemy, is easy to learn but tough to master.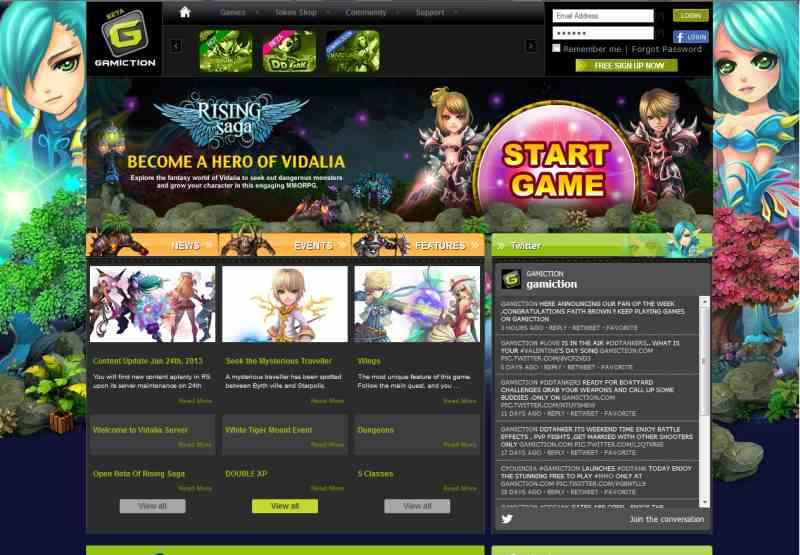 Gamiction.com Home page
DDTank uses the aim and align methods by using angles, elevation, wind velocity and precision to shoot enemies. As the game is currently in closed beta, you have to head over to
Gamiction.com
, create an account, and start playing the game from
here
.
Gamiction's new entrant: DDTank
ChangYou is also known for Dragon Oath, a client driven free-to-play RPG which can be downloaded from here.
Rising Saga, a fantasy based online MMORPG was one of the first games which ChangYou launched on Gamiction.com. Rising Saga lets players create a character from a wide variety of classes with a proper skill tree. The game emphasises on defending your territory, while mingling elements of treasure hunting and hacking creatures in your path. The game also has a Player v/s Player battle mode. Exploration and building guilds allow you to unlock additional content as perks. ChangYou.com has tried to localize this game making it suitable for players in India to connect with each other and play the game. You can play Rising Saga here.
Rising Saga
Gamiction.com claims to add "Wartune" (a new game) to its portfolio soon. The game is heralded as a "Hybrid RPG" which you will be able to play on your browser. Major focus of the game is on expanding your city and developing economy to raise better and powerful armies.
Wartune - "Coming soon"