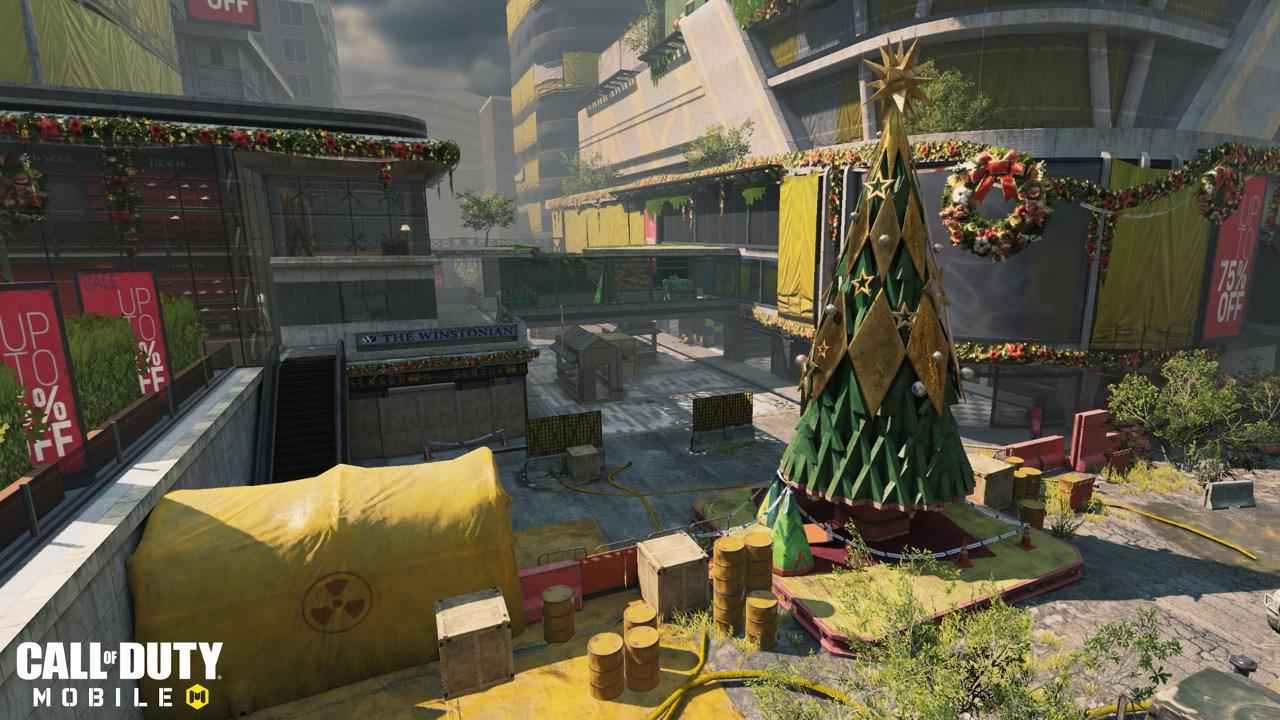 HIGHLIGHTS
Call of Duty: Mobile Season 1 to release on January 26

Call of Duty: Mobile gets FR .556 assault rifle and SKS marksman rifle

Call of Duty: Mobile Battle Royale gets new Blitz mode
Call of Duty: Mobile is getting refreshed with Season 1 set to release on January 26. With less than a day to go for the much-awaited update, the developers have now revealed some key additions that will be coming with the Season 1 refresh, including new weapons, modes and an original multiplayer map. Activision has already revealed that the COD: Mobile Season 13 will be followed by Season 1: New Order.
According to multiple posts by the official COD: Mobile social handles, the upcoming season refresh brings a new map which is called Reclaim. Previously, the developers have stated that this is a new and original map to the COD universe and will see players fight through the remains of a shopping district that has been left abandoned likely after a hazardous event. The developers have also revealed that FR .556 (FAMAS) assault rifle and SKS Marksman rifle will be added to the arsenal with the new update.
Call of Duty: Mobile Season 1: Reclaim multiplayer map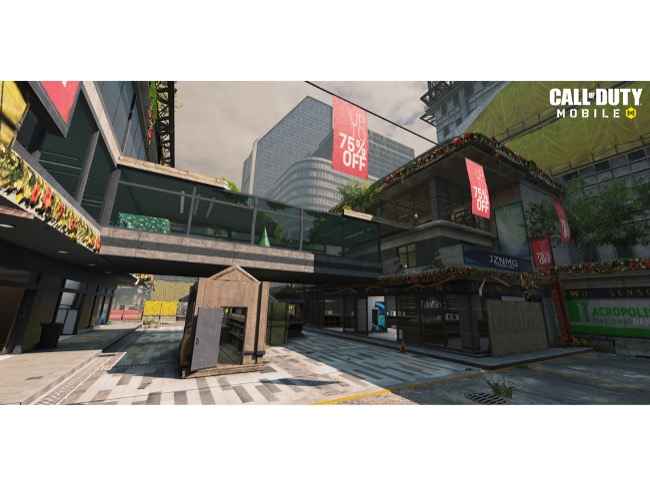 The devs have revealed a new multiplayer map that will be added with the Season 1 New Order, and it is called Reclaim. "An outdoor mall once bustling with holiday activity is now vacant and abandoned, surrounded by blockades and biohazard tents," the devs say on the setting of the new map.
Essentially, Reclaim is a medium-sized map featuring an abandoned mall and a walkway with shops in the centre. The new map has several access points along the ground and the upper floor but there are no large open areas that snipers can keep an eye on for a long time.
"Reclaim discourages sticking to one location for any prolonged period of time. Any point on the map can be quickly accessed from multiple angles, so once you've made your presence known, it's likely time to move on to the next spot," the devs say.
The ground floor offers a lot of cover due to the presence of shops and players can take advantage of planning a surprise attack. As for the upper floor, it provides a vantage point to players and has small pathways which means it will be the hot-bed of most close-quarter combats with players ambushing the other team.
Call of Duty: Mobile Season 1: New weapons
New weapon incoming!

The new, yet familiar weapon FR .556 is coming to #CODMobile early next week in the new season! pic.twitter.com/x378b8iEUH

— Call of Duty: Mobile (@PlayCODMobile) January 23, 2021
Call of Duty: Mobile is also slated to get two new weapons with the season refresh. The Season 1: New Order is adding the FR .556 assault rifle, more commonly known as FAMAS to the game along with the SKS marksman rifle. The FR .556 is recommended for long-range and medium-to-long-range as it provides punchy burst fire while SKS is said to dominate long-range fights and has a high rate of fire than usual sniper rifles.
2 of the most lethal shots you can take!
Be gone and to the vortex your enemies will go!

New Operator Skill, Gravity Vortex Gun is coming to #CODMobile in the next season! pic.twitter.com/vUvdwvlyfZ

— Call of Duty: Mobile (@PlayCODMobile) January 25, 2021
Along with the two weapons, the new season also brings a new operator skill: Gravity Vortex Gun. This new gun only offers two rounds of ammo and on firing, creates a vortex around the enemy that pulls them inside.
Call of Duty: Mobile Season 1: Blitz BR mode and Desperado class
Be an offensive defender!
Get back into the fight with Last Stand!

New Battle Royale Class, Desperado coming to #CODMobile in the next season early this week! pic.twitter.com/Wo2DKVJMt2

— Call of Duty: Mobile (@PlayCODMobile) January 24, 2021
With Season 1: New Order, COD: Mobile is set to receive a new battle royale mode called Blitz. This new mode drops players onto a smaller zone in the map where they have to fight it out till the last circle.
Apart from this, Desperado Battle Royale Class is also coming with the new season. Like all the other classes, Desperado offers Shield Turret with unlimited ammo for the duration of turret deployment and the Last Stand perk. When a player is heavily wounded in the Battle Royale game, they are offered a pistol to kill an enemy after which they can rescue themselves and get back in the game.
Call of Duty: Mobile Season 1 New Order releases on January 26 at 4 PM Pacific Time that translates to around 5:30 AM IST.