The force is strong with this one! Within just a few hours of its launch, Angry Birds Star Wars has become the number one paid app on Apple's iTunes app store.
Rovio, the developer behind the Angry Birds franchise released Angry Birds Star Wars on Thursday for a variety of platforms that includes iOS, Android, Amazon Kindle, Windows Phone 8, Windows 8, Mac and PC.
The game takes the better of two worlds – Angry Birds and Star Wars to give players a feel of what would happen if the two worlds collide. We've had some hands on time with the game and we can say one thing for sure – entertaining the game is!
This iteration of Angry Birds has classic levels that take place on the surface of Tatooine as well as in space, drawing inspiration from the classic Angry Birds games as well as the gravity defying Angry Bids Space.
The birds in the new Angry Birds game have been blessed with a high midichlorian count giving them Jedi abilities. The red bird now wields a Lightsaber, the black bird has the ability to use the Force push and the yellow bird can shoot a blaster. It's safe to say that Angry Birds Star Wars is the most entertaining version of Angry Birds we have played till date.
Those Interested can download the game for iOS from the iTunes store here (iPad version) for Rs. 170 for the iPhone and iPod touch at Rs. 55 here.
Android users can get the game for free here or the paid HD version for Rs. 163.10 here.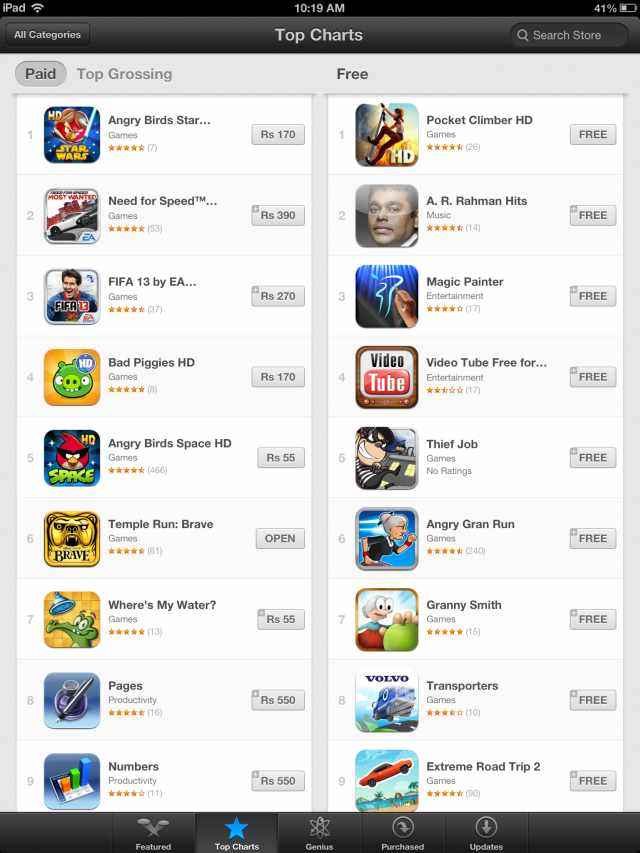 Also read,