Photos found in the Chinese forum AV9G yesterday have sparked much discussion within the global Xbox 360 gaming community. The photos (featured below) show what looks to be a motherboard and daughterboard of what is probably the yet-to-be-announced Xbox 360 Slim. Another rumour is that the Xbox 360 will be getting USB storage support at some point this year, which will be artificially capped at 16GB, with a minimum size of 1 GB. This second rumour was based on a report that quoted a senior software development engineer at Microsoft saying: "USB mass storage device support on Xbox 360 [is necessary due to] increased market penetration of high-capacity, high-throughput USB mass storage devices."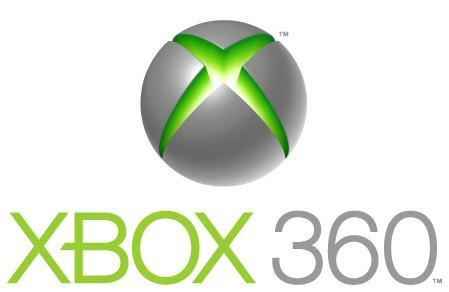 What the below pictures appear to show is that supposed 'new' Xbox 360 Slim will feature a 32nm processor that will probably function both as the CPU and GPU. Ben Heckendorn, a radical and respected modding artist, told a gaming site what he thought he saw on the board, and what it might mean.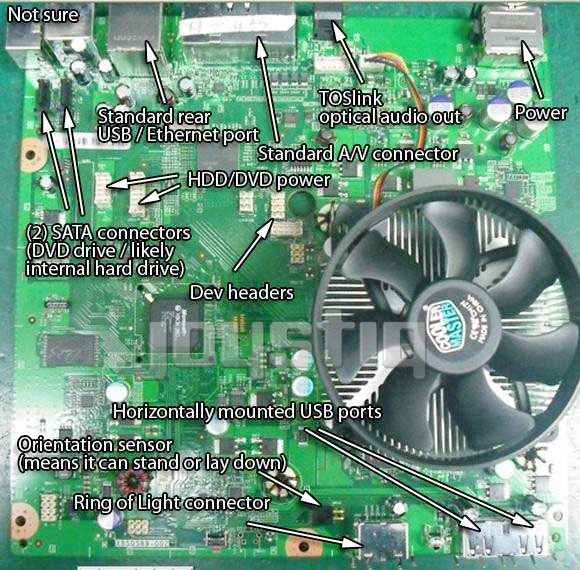 Ben Heckendorn's labelling of the much-circulated image. Image courtesy: Joystiq.com
After noting the absence of anything resembling a Xbox 360 Memory Card Reader and the presence of 2 SATA connections (1 of which is obviously for the DVD-ROM), Heckendorn speculated that the 2nd was for an internal storage drive, tying in with the USB storage rumour, and in theory supplementing it.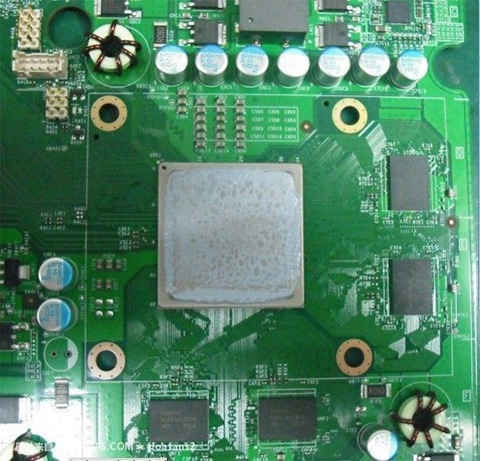 Where the 32nm CPU/GPU will fit
So, while you cannot really tell by looking at these pictures how much slimmer the Xbox 360 Slim will be when compared to the original, Heckendorn calculated the new motherboard to be "approximately 8.35" wide X 7.8" high", as compared to the old one, which "was 10.25" wide X 8.25" high". This, coupled with the fact that there will probably be no separate GPU heatsink, will make the Slim version not much slimmer, but as Heckendorn puts it: "slightly thinner", at not more than 1" less in height and 0.5" less in depth.
All this might be leading up to a new release of the Xbox 360 in a new form factor alongside Project Natal when it is finally launched. It might also signal Microsoft to be finally catering to gamers who find the pricing of the higher storage Xbox's to be exorbitant, and also competing with the PS3 USB storage support and lowered console prices.