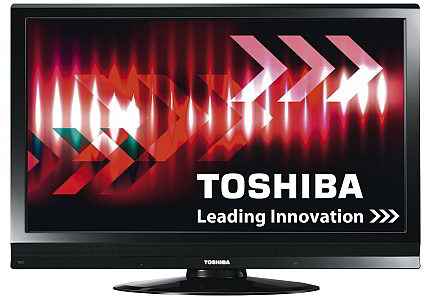 Toshiba India has announced it will start production of LCD TVs in India by the end of the year, assuring customers of better priced televisions, apart from the socio-economic implications of the move. Toshiba is also opening a new R&D centre in Gurgaon, which will look at developing India-centric products.
Speaking about the plans of local production, Wu Tengguo, Director of Digital Products at Toshiba India, said: "We intend to start making LCD TVs in India soon, which are currently imported from our factories in Indonesia."
[RELATED_ARTICLE]
Toshiba India recently merged its computer and television LOBs as the new Digital Products stream, helping streamline resources, and give customers access to a wider network of retail and service centres.
In the meanwhile, Toshiba has already started waging a price war, introducing two extremely low priced flat panel televisions – a 19-inch TV at Rs. 10,000, and a 32-inch TV at Rs. 20,990, quite a bit lower than similar offerings from its competitors in India – like LG, Samsung, Sony, and Onida, as well as smaller market shareholders - like Moser Baer, Haier, Hitachi, Sharp, Vu, and Videocon.
Toshiba's aim is to gain traction in the Indian market with its LCD panels, where nearly 60% of the market is still occupied by CRT TVs. It hopes to sell nearly 300,000 LCD televisions this year, as opposed to 30,000 last year.