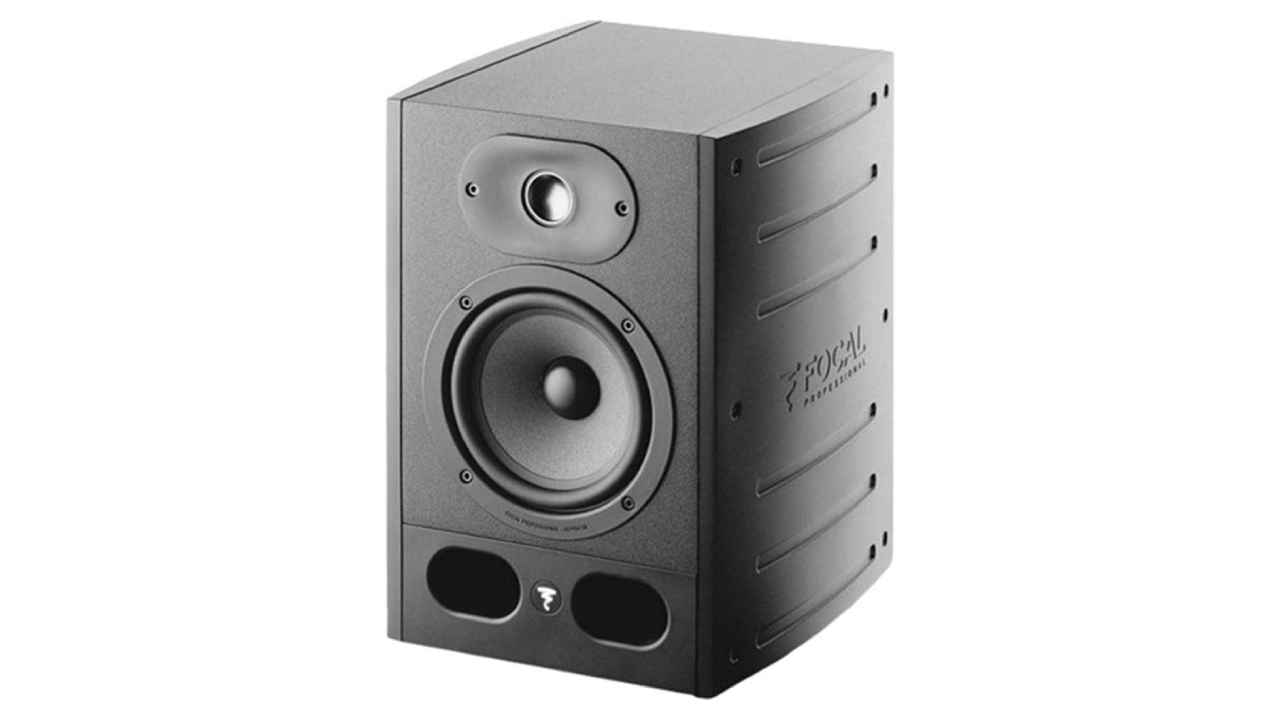 Great speakers are a basic necessity to produce great audio. Studio monitors are designed exactly for this purpose. They produce balanced, uncoloured audio that lets you hear your track exactly as it sounds. With the right studio monitor, you can fine-tune your mix with the assurance that it will translate equally well to other methods of playback. Studio monitors also come in a variety of sizes, packed with all kinds of features. Some are designed for home studios; some can be adjusted for every room, some are only for professional-grade studios, and so on. To help you choose the right one for you, we've curated some top-of-the-line studio monitors available on Amazon which promise a great mix of powerful specifications and useful features.
Focal Alpha 50 Studio Monitor
Bringing the best of Focal's expertise to more pocket-friendly pricing, the Focal Alpha 50 does not cut corners with quality. With a 15mm MDF cabinet with a vinyl coating and black painting, the Alpha 50 is designed to look and feel robust. The 5-inch midrange driver with a Polyglass cone loaded in a large laminar port is associated with a 35W amplifier, while the 1-inch aluminium inverted dome tweeter works with a 20W amplifier. The speaker has a rated frequency response of 45Hz to 22KHz, ensuring consistency across a wide range. The monitors promise great balance and neutrality for your audio experience.
Yamaha HS5 PAIR 5-inch Powered Studio Monitor
The relatively compact size and form factor of the Yamaha HS5 makes it perfect for smaller home studios with limited space. Its Room Control filters help you avoid muddying certain lower frequencies even when the speaker is placed near a wall, such as on a shelf. The High Trim filter does the same for higher frequencies. The 5-inch driver is paired with a 45W amp, while the 1-inch tweeter capable of high end up to 30 kHz is powered by a 25W amplifier, respectively, delivering an overall amplification of 70W. Known for its tight upper-bass and open low-midrange reproduction, the Yamaha HS5 delivers clear sound for all audio enthusiasts.
PreSonus Eris E5 XT 2-Way Active Studio Monitors
The PreSonus Eris E5 XT uses silk-dome tweeters for better transient reproduction. Its Elliptical Boundary Modeled wave guide aims for superior high-frequency response and wider horizontal dispersion. The low-frequency driver is designed with woven composite material and housed in a larger ported enclosure, allowing it to go as low as 48 Hz. To deliver the best experience for any room size, the Eris E5 XT comes with Acoustic tuning controls for lows, mids and highs. With balanced XLR, balanced ¼ inch TRS, and unbalanced RCA line-level inputs, the model offers wide connectivity.
Mackie CR5BT CR Series Channel Studio Monitors
With Bluetooth connectivity, the Mackie CR5BT can be used to play music wirelessly from any smartphone, tablet, or any other Bluetooth enabled device. The model features a 5-inch polypropylene coated woofer and a 0.75-inch ferrofluid-cooled silk tweeter. With a frequency range of 60Hz-20KHz, you can expect great audio across the sound spectrum. The convenient speaker placement switch allows you to use either of the pair of speakers as Left or Right channels. This enables you to place the unit with the volume knob on the side you're most comfortable with. Additionally, the knob features an illuminated ring and doubles up as a power switch as well.