Apple TV has finally started branching out to various parts of the world, in a bid to make a place for more Apple products in living rooms across the world, but looks like Samsung won't let this expansion by Apple slide by. In an announcement at MWC 2013, Samsung has unveiled a new HomeSync media set-top box, to compete with Apple TV.
The new media streamer is said to run Android 4.1 Jelly Bean, along with packing some impressive hardware. For starters, there's a 1.7 GHz dual-core processor along with 1GB of RAM to ensure no performance bottleneck. And to make the deal sweeter, there's also a 1TB hard drive built-in to appease media hoarders.
Given the Android interface, it's no surprise that the box will also support running of all Android apps, meaning, you can play all those popular games on your big screen in full 1080p HD. We're not sure how you're going to fling those Angry Birds across the screen without having a touchscreen, but we're sure that Samsung will be coming up with some sort of a controller.
Currently, there is no word on the availability or the price of this new media streamer, but rest assured, when it does come out, it will be competitively priced with respect to the Apple TV.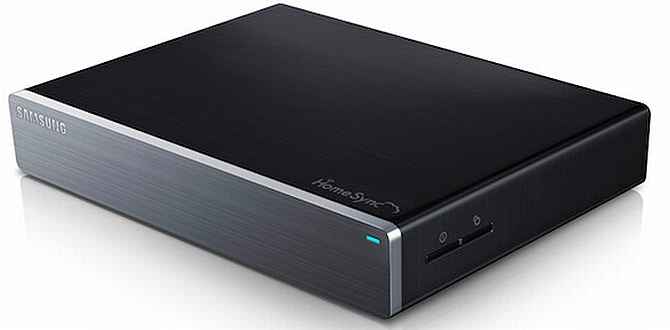 Source: TechRadar