The first beta of iOS 12.2 has an image of the setup screen, which clearly states that the user will be able to talk to Siri on AirPods by saying "Hey, Siri".
Highlights:
Next Apple AirPods may "Hey, Siri" support
iOS 12.2 beta refers to a setup screen that shows this feature
They are expected to launch in the first half of 2019

Apple has released the first beta of iOS 12.2 for developers and it brings along with it an important piece of information that aficionados have been discussing a lot. 9to5mac reports that the beta version brings a change, which is currently hidden from public view and that is the addition of a new setup screen that's used when configuring AirPods. The screen states that users can now talk to Siri with AirPods.
"Judging by the inclusion of this new feature on iOS, it's likely that Apple is planning to release these new AirPods soon, probably when the public version of iOS 12.2 comes out later this year," the report said, adding that when pairing the yet-to-be-released AirPods, the user will be asked to set up "Hey, Siri". The process will be similar to one that is followed while setting up for other devices such as iPhones and iPads.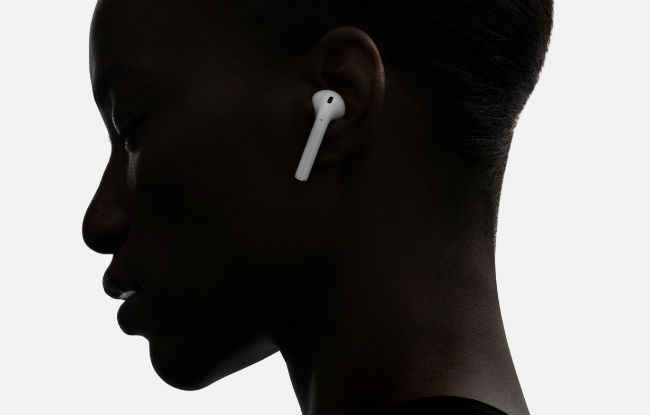 This also means that the AirPods will configured in such a way that they will to respond to only the user's voice and not the voice of other people. The key difference between the current and the upcoming AirPods is reportedly that the latter ones themselves will do the recognition, sending the command to the paired device. In simpler words, users will be able to use Siri without having to tap on the AirPods and while their iPhone is in their pockets.
Recently, DigiTimes reported that the company will announce AirPods 2 in the first half of 2019. The device could feature "health monitoring features" as well though there is no additional information on these features. Last year, famous analyst Ming-chi Kuo said that there will be a dramatic unit growth of AirPods from 16 million units in 2017 to over 100 million by 2021. The new AirPods are said to support wireless charging and its case is said to feature a 'rigid-flex board' internal component upgrade that will bump up the device's manufacturing cost.
Related Read:
Apple AirPods with wireless charging coming in first quarter of 2019: Report
Apple AirPower wireless charging mat reportedly launching later this year