Ahead of the much-awaited Consumer Electronics Show (CES) event, Lenovo has launched its first 3D HDTV, running on the latest Android 4.0 Ice Cream Sandwich platform. Dubbed as the Lenovo K91, the smart TV will sport a 55-inch screen size. Lenovo claims the K91 is first TV to run the ICS platform and to have access to "unlimited TV apps". The K91 will also have some of Lenovo's cloud services that include an app store.
The Lenovo K91 comes with a 1080p IPS display, 1.5GHz dual-core Snapdragon processor, 1GB of RAM, and a built-in 5MP camera. The Android 4.0-powered TV will also support Lenovo's Sandwich UI, which gives access to video on demand, Internet apps, and regular TV programming.
Lenovo says its new smart TV will also sport voice control features with natural language processing and speech recognition technologies. Moreover, the TV remote will have a touchpad, 5 directional keys, and a motion sensor. The K91 smart TV will initially be available immediately in China. Lenovo will be releasing these products worldwide at a later date.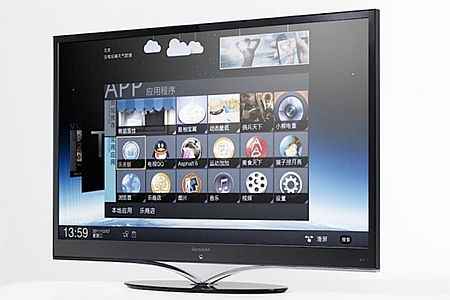 Also read,