With the flurry of tablets entering the market, the JooJoo did not do itself any favours by pushing back its release by one month, to March 25th, releasing the same week as the iPad. But while the Fusion Garage's hardware team was resolving manufacturing issues with the JooJoo's 12.1" capacitive touchscreen, the rest of the garage was not sitting pretty. Instead, they have reworked the interface and enhanced several functions of the device.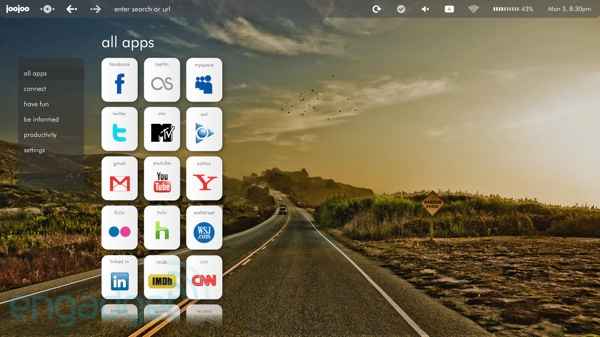 The new home screen (pictured above) looks good, and breathes new life into what was previously a very basic look for it. The background wallpaper is now fully customizable, and contains square quick start icons that look refined. Other issues addressed by the team include changes to the touchscreen gestural interface, replacing the pinch-to-go-back gesture with a vertical-swipe gesture that instead opens navigation controls, home button, search options in the status bar. New scroll gestures have been added as well, with the two-finger gesture acting like a scroll-wheel, and the single-finger gesture acting like a mouse arrow pan. Other new features include a single-hand keyboard overlay that can be moved around the screen, and full chording (allowing simultaneous key presses) support for the full-screen multi-touch keyboard.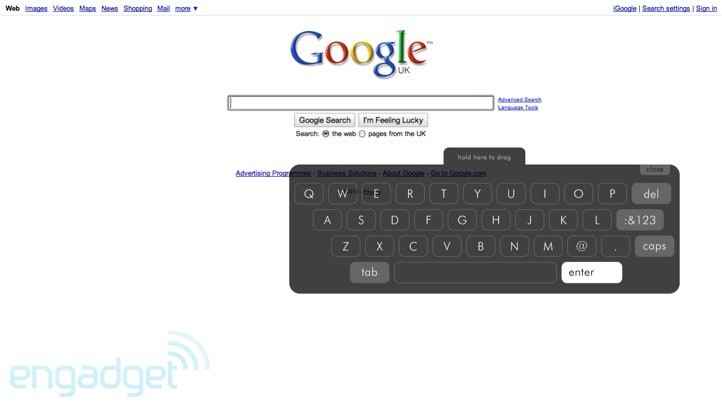 Users can also use a custom H.264 HD player that can play a wide variety of codecs, including flash content. As far as the hardware goes, no changes are known, apart from the colour of the casing being changed from black to "champagne". The reason for this change has not been communicated, but CEO Chandra Rathakrishnan has ensured those who have pre-ordered the black device and do not want champagne instead, will get a full refund of their $499.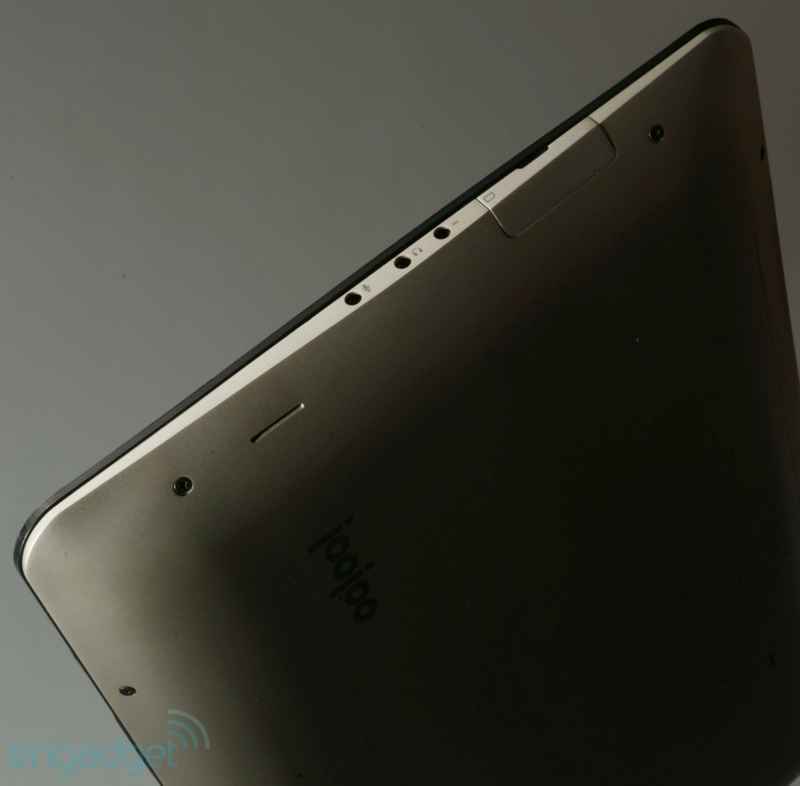 Image courtesy: Engadget.com