The Apple TV 4K brings a new UI to the streaming box and HD movies purchased on iTunes will automatically be upgraded to 4K HDR at no added cost.
Apple was lagging behind when it comes to streaming boxes as the likes of Google Chromecast added 4K streaming capabilities last year. With the Apple TV 4K, the company is now finally in a position to be at power with its competitors in the space. On paper, the Apple TV 4K also looks to be tough competition for smart TVs. So without further ado, let's take a look at what the new streaming box has in store.
Apple TV 4K, as the name suggests, support streaming and playback in 4K resolution. That is four times the quality of HD. It also adds HDR10 which will make for brighter and more vivid picture quality on top of the new Apple TV's the 4K resolution. With 4K, you get more pixels on the screen and with HDR10, you get better quality pixels. In addition, the Apple TV 4K also supports Dolby Vision, which is essentially a premium form of HDR10, with more future proofing. Dolby Vision offers a 12-bit colour depth as opposed to 10-bit on HDR10. Further, Dolby Vision carries support for up to 10,000 nits peak brightness, while HDR10 can support upto 4,000 nits, meaning that the former is much more brighter than the latter.
However, to experience Dolby Vision in its true capacity, the content has to be mastered with Dolby Vision as well. However, there are some software tricks that Dolby applies to upgrade existing HDR content to Dolby Vision on cheaper televisions and we don't know whether the Apple TV 4K actually houses the hardware to deliver Dolby Vision, or if it just deploys the same software tweaks found on smartphones like the LG G6 (also Dolby Vision enabled).
Another thing to note here is that to experience content in 4K HDR using the Apple TV, one will need a 4K or HDR10 enabled television and a solid internet connection. The problem here is that most 4K TVs are smart TVs and already house most of the popular streaming apps available out there. However, the Apple TV 4K seems to be a good option for those that invest in cheaper 4K TVs which do not have great app support or a fluid UI.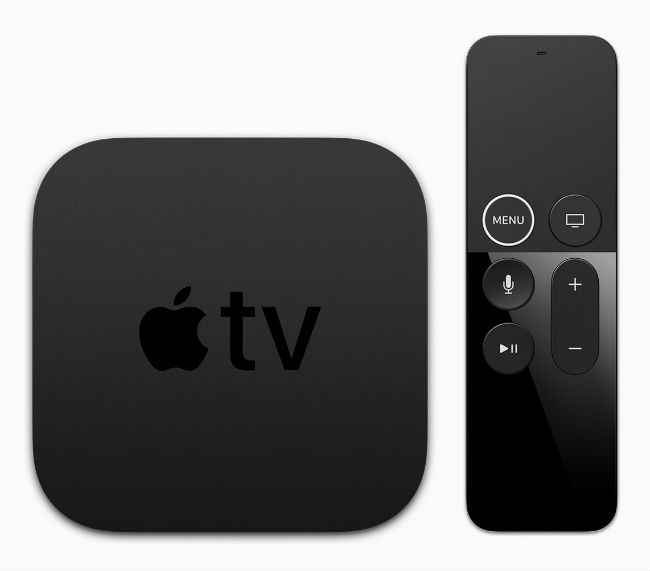 Another plus that the Apple TV 4K brings with it is auto-upgrade to 4K HDR. Users who have purchased HD movies on iTunes will be offered automatic upgrades to 4K on their existing purchases at no extra cost. While buying and watching films on iTunes is not a very popular practice in India, many enthusiasts like building a collection of movies on iTunes and for them, the auto-upgrade feature is a boon. That still doesn't change the fact that such a feature will ony attract a niche set of customers.
Of course, the HDR and 4K titles available on popular streaming services like Netflix will also be viewable on the new Apple TV 4K. "Bring the magic of the cinema straight to your living room with the new Apple TV 4K," said Eddy Cue, Apple's senior vice president of Internet Software and Services. "Customers will love watching stunning 4K HDR movies from an impressive catalog on iTunes, while also getting automatic upgrades of 4K HDR movies already in their iTunes library and enjoying 4K content on services like Netflix and Amazon Prime Video, coming soon."
There's also a new Siri remote that will be bundled with the streaming box. Later this year, the Apple TV app (not available in India) will enable users to watch and get updates about live sports by using simple voice commands. Sports fans in the US will be able to track their favorite teams and get on-screen notifications whenever they are playing, as well as see all the teams, leagues and sporting events currently playing through a dedicated Sports tab. AirPlay 2 support will also be added to Apple TV 4K later this year. The Apple TV can control multiple AirPlay 2-compatible speakers as well as your home theater speakers to create the ultimate home music experience.
Apple TV 4K houses Apple's A10X Fusion chip and will be available starting September 22 for Rs 15,900 for 32GB storage or Rs 17,900 for 64GB. Preorders for the device will start on September 15. Further, Apple TV (4th generation) 32GB will now be available in India at Rs 12,900.