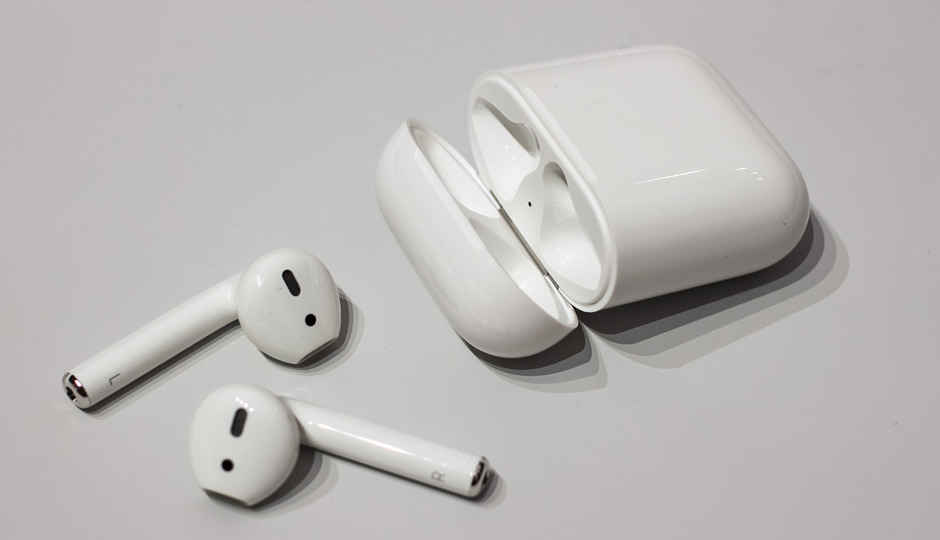 HIGHLIGHTS
According to a new report, Apple AirPods 2 could be launched officially by March 29.
Highlights:
Apple AirPods 2 could be launched by March 29, says a new report
Life of outgoing AirPods ends by March 28
AirPods 2 could feature "wellness sensors" among other new features
Rumours and leaks about Apple's second generation of AirPods have been circulating around the internet for many months now. AirPods are Apple's first generation of wireless earbuds; they were originally announced in December 2016. A fresh report by Spanish website Applesfera boldly claims Apple will announce a new pair of AirPods on March 25 and follow it up with the official release on March 29. The report goes on to claim that the outgoing AirPods are reaching the end of their life cycle on March 28.
Applesfera says that it has heard from several different sources that Apple plans to hold a keynote on March 25. Since we can't confirm this news we advise you to take this piece of news with a bit of salt. The website goes on to explain that, according to a screenshot it received from an anonymous supplier of Apple products in the Asia Pacific market, March 28 is the last day of the life cycle of the current AirPods. This information too isn't verified.

The screenshot received by Applesfera
If there's any truth to this information, Apple should launch an improved and more expensive version of its AirPods. The new product is expected to be named AirPods 2 but Apple could always surprise us and go with something different this time around. When launched, the new wireless earbuds are expected to pack more features. Previous reports suggest they will come with "wellness sensors" to track health-related parameters like body movement and heart rate.
According to Supply Chain Analyst Ming-Chi Kuo, the next generation AirPods will feature handsfree Siri access, which means Apple's virtual assistant can be awakened for voice commands without having to press a button on the buds. There's a chance they even come with water resistance, unlike the current AirPods. A new pair of AirPods was seen passing the Bluetooth SIG certification in November last year. So a late-March launch definitely seems possible. Still, the coming days will tell us if that's really going to happen.
Related Read: Apple AirPods 2 seem to have cleared Bluetooth SIG certification