YouTube has announced two virtual reality features for its YouTube app for Android. The features expand the site's use of virtual reality, and give the technology its biggest platform till now. The first feature is called VR Videos, while the other allows users to view all videos in a "kind of virtual movie theater." In order to properly make use of these features, users will have to use a virtual reality headset like Google Cardboard that allows users to place their phone inside.
The company has created a VR Video playlist on YouTube. When the service is accessed from the Android app, it shows a 'Cardboard' icon next to the full-screen toggle. When that option is selected, a stereoscopic version of the video will be shown, which is compatible with Google Cardboard as well as similar devices. In its official blog, YouTube said, "Using the same tricks that we humans use to see the world, VR video gives you a sense of depth as you look around in every direction. Near things look near, far things look far. So if you were excited about 360° videos, this is pretty freakin' cool." The blog also encouraged users to make use of technologies such as Jump, to create their own virtual reality videos.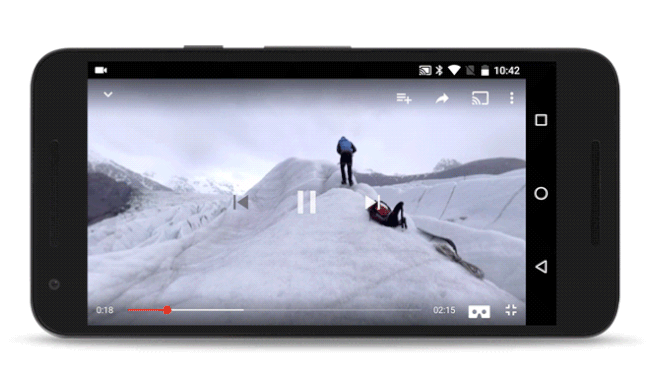 The other feature of the update is the virtual theatre mode. What it does is allow users to view videos as though it is projected on a theatre screen through the use of Google Cardboard. To use the feature, users will have to tap on the three-dot options menu and select 'Cardboard'. In its post, YouTube stated, "You'll now have the largest VR content library right at your fingertips."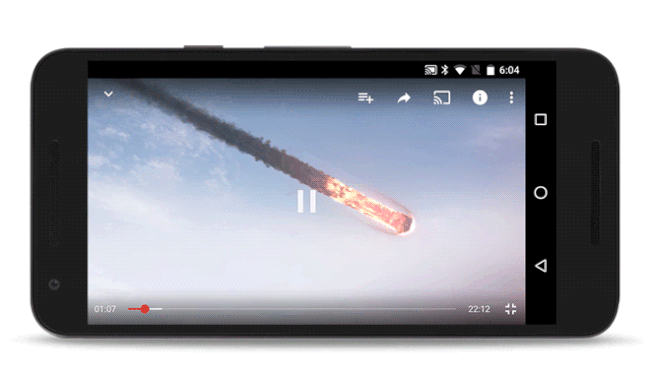 Last month, YouTube announced a paid subscription-based service called YouTube Red. The service is priced at $9.99, and is currently only available for its users in the US. Subscribers of the service will get an ad-free experience on YouTube, and will be able to save videos for offline play on either smartphones or tablets. It also allows playback in the background, when other apps are being used. From next year, subscribers will also get access to new and original shows, as well as movies.
Source: YouTube