Highlights:
WhatsApp releases latest beta app update to enable "bug-free experience"
The update may bring back deleted media files
Only those who have a backup from previous versions can get the media back

A few days after testers complained of a bug in WhatsApp beta app version 2.19.65/2.19.66 that deleted the media files from the chats, the instant messaging platform has released an update that could bring back the disappeared files. Though WhatsApp hasn't made any official announcement, WABetainfo has tweeted that those who were affected by the bug can remove the buggy app and download the latest version 2.19.71.
Earlier this week, several beta testers took to Twitter to post screenshots of their chats which showed that the media files shared on the app were disappearing from the platform. However, it was reported that the files were saved in the phone's storage/SD Card but there was no way "to import them again". On March 11, WABetainfo tweeted that the testers were facing problem because the app was outdated. The WhatsApp watcher also said that if those who are using the regular app are experiencing the same issue should also update their apps to the latest version.
A few hours later, the platform provided an update saying that if testers have a backup of 2.19.65 and lower, they should uninstall the current version of their apps, install the the latest 2.19.71 version and restore the chat history from the backup. The platform further says that by doing this, the media should appear again. Those who don't have a backup, the possibilities of getting the the media files back are bleak. (You can find all the tweets below)
Meanwhile, WABetainfo also listed out the updates that latest beta version brings. It says that the update shows new improvements for WhatsApp Doodle allowing users to put first and third parties stickers on images, videos and GIFs! The feature is under development as WhatsApp is adding the support for first and third parties stickers. The feature will reportedly be enabled in the next updates.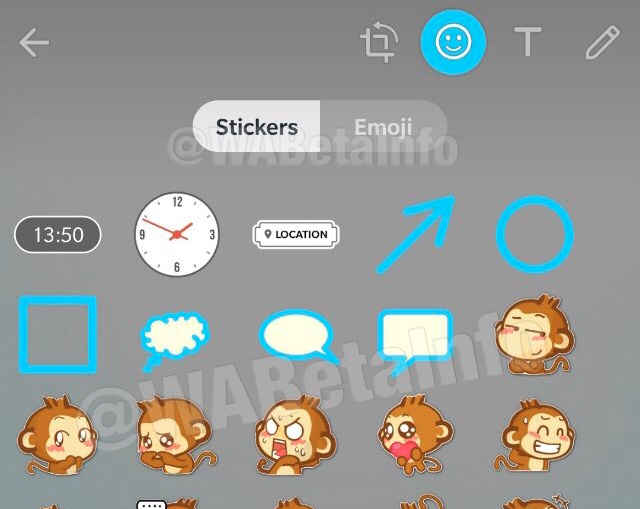 The news comes after WhatsApp announced that it will start banning users who are relying on unofficial versions of the app, reportedly to get experiences (like different themes and customisation options) provided by these apps and are not available on the stable public app. When contacted, the company told Indian Express, "WhatsApp cares deeply about the safety of our users. To protect the privacy and security of their account, we strongly recommend users only download WhatsApp from official app stores or from our website. We are continuing to step up our enforcement against imposter WhatsApp services to help curb abuse and keep WhatsApp users safe."
Related Read:
WhatsApp biometric app lock on iPhone plagued by screen lock bypass bug