Highlights:
WhatsApp is testing four new features for iOS app.
It includes updates to the stickers feature.
iOS Users can 'Reply Privately' to a group member by selecting a particular message.
Over a month after opening the first official public beta programme for testers, WhatsApp has started to test some features, which are expected to be available in future for all users using an iOS-powered device. WhatsApp has recently submitted a new beta update (version 2.19.10.21) through the iOS TestFlight beta programme. Under the update, the features that are being tested include use of stickers on images and videos, private replies, 3D touch actions for status and grouped stickers management.
New Stickers feature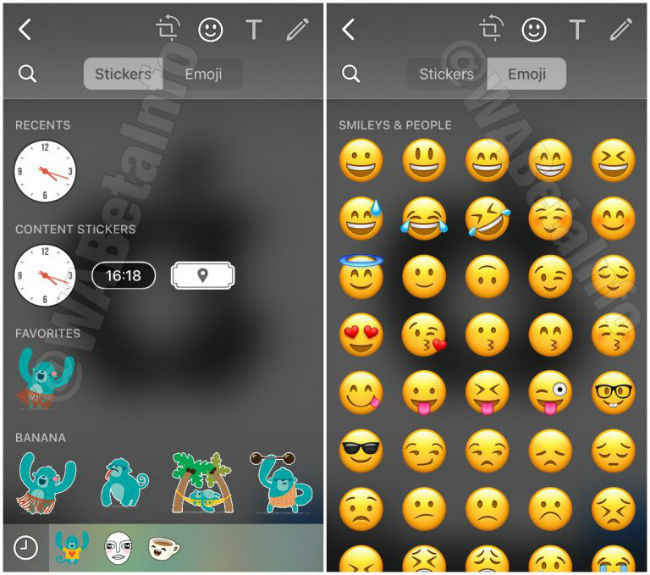 According to WABetaInfo, a popular website that tests new WhatsApp features before they are rolled out to the general public, after supporting Location Sticker, the company has decided to allow the user to use any stickers on images, videos and GIFs! As seen in the image below, when you select an image to be sent and if you tap the EMOJI icon at the top of the screen, you will see a new redesigned section.
From that section, you can choose between Content Stickers (Location and Time, which were added in previous updates), Personal Stickers (new feature that supports third parties stickers) and Emojis. The personal stickers can be resized and you can also choose stickers received in chats if they are marked as favorite.
Reply Privately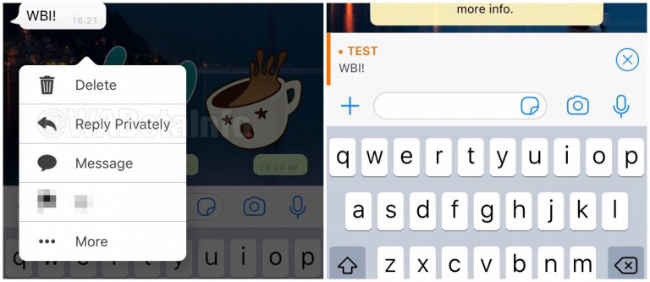 The other feature is Reply Privately. This feature is already available on Android. According to the platform, this option was already available for iOS when the user wanted to reply to a message from a group where he was no longer a participant, but WhatsApp has finally extended this feature, allowing any type of participant to use it. To use it, a user has to simply tap and hold a received message in a group and in the menu there should be "Reply Privately" option.
3D Touch Actions for Status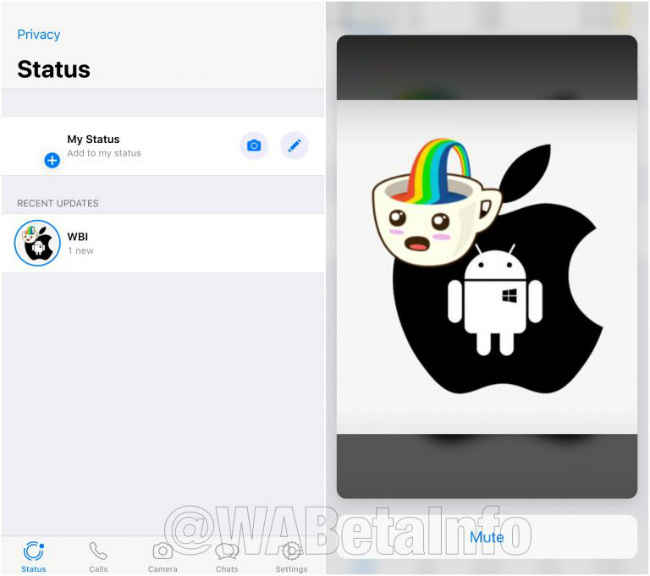 This update will basically help those users who have the 3D Touch technology on their devices. With this update, users can quickly see the preview of status updates published by your contacts. Also, this update will help users quickly mute the status update. Apart from this, when you view someone's status update, WhatsApp won't send the read receipt "...so using this trick, you can invisibly see the first status update without sending any read notification!," the platform said.
Grouped Stickers management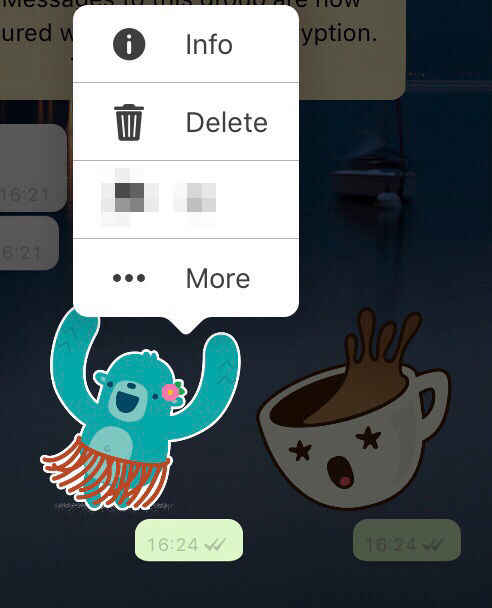 Earlier, when users send two stickers in a chat, WhatsApp automatically groups them in a row. With the update, users can now see "Message Info" of a specific sent sticker even when it's grouped with the other by just swiping left on a specific sticker. Other improvements include the ability to forward or delete a single sticker without selecting the other of the pair.
Related Read: WhatsApp rolls out group call shortcut to iOS app