Working from home?
Don't forget about the most important equipment in your arsenal
Click here to know more
Twitter for iOS has got an update empowering users with new features and tools. The update, version 7.33, brings new data management tools and group message controls, among others. The app now has a new 'Data saver' feature which when enabled, will not autoplay videos and initially load images in low quality resolution. This gives iOS users more control over the app and could help them save data.
Previously, Twitter for iOS had given users the ability to manually adjust video autoplay and media quality. The new option essentially puts both the things under one umbrella setting with a single control toggle. According to 9to5mac, Twitter has been testing this feature with some users since earlier this year but the update available recently. In addition to the new data management feature, the update also brings easier control over group direct message members, which reportedly makes controlling a group easier than before. Twitter says "there are better labels for 'certain types of ads,' as well as improvements to VoiceOver support for polls."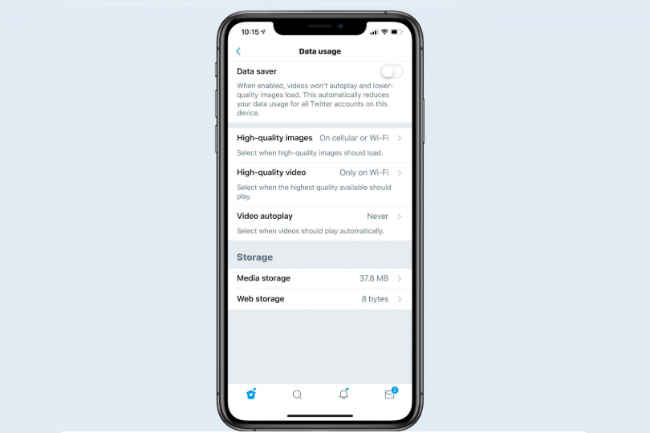 "We're releasing some exciting new changes including the option under your 'Data usage' settings to use less data while you browse, a simpler way to manage who's in your group messages, improvements to how people interact with polls using VoiceOver, and better labels for certain types of ads. Data saver – When enabled, videos won't autoplay and lower-quality images load. This automatically reduces your data usage for all Twitter accounts on this device," Twitter was quoted as saying.