Earlier this year in January, Microsoft announced that it is testing end-to-end encrypted Private Conversations on Skype. The aim of the feature was to keep important conversations hidden in both the chat list and notifications. After eight months of testing, Microsoft has rolled out the feature to all Skype users on iOS, Android, Linux, Mac and Windows Desktop.
How to use this feature:
Firstly, users can select "New Private Conversation" from the Compose menu or by tapping the recipient's profile. Once a new Private Conversation is initiated, the recipient will receive an invite to the conversation. When the recipient accepts the invite, all calls and messages in that specific conversation will be end-to-end encrypted. Users will also have an option to end the encryption.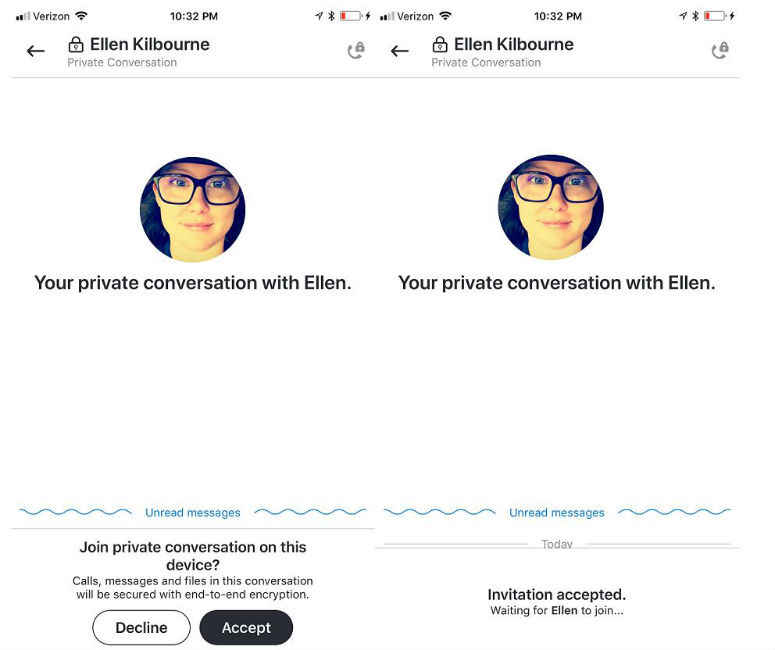 But the feature comes with some conditions. Users can participate in only one Private Conversation from one device at a given time. Although there is an option to switch the conversation to other devices, but the messages exchanged on a device will remain tied to the device that particular device. In simpler words, if you are using an iPad for a private conversation, and you choose to chat on your iPhone, the messages sent and received on the iPad will not be carried forward to the iPhone.
Microsoft had collaborated with Signal, the popular secure messaging app that is incidentally used by Edward Snowden, to add end-to-end encryption to Skype. At that time, Microsoft claimed that no one other than the sender and the receiver will be able to see the messages. The feature is similar to how messages on WhatsApp and Facebook Messenger are exchanged securely. The encryption is not available for audio and video calls.