Want to modernise your banking loan application?
Build an application that analyses credit risk with #IBMCloud Pak for Data on #RedHat #OpenShift
Click here to know more
Advertisements
In its latest update, Facebook-owned Instagram has added a couple of new features to the platform. Instagram users can now keep their account safer with two-factor authentication. With two-factor authentication, users can tie their phone number to their Instagram account and will receive a security code to confirm their identity while logging in.
To turn on two-factor authentication for your Instagram account, tap on the gear icon found on your profile page and select the option from the menu. You will then need to provide your phone number to complete the setup.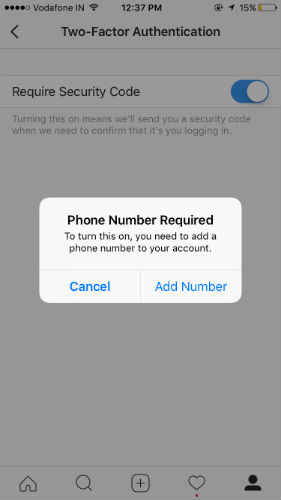 The second new feature is targeted at users who do not want to stumble across sensitive content on Instagram. The Instagram format of scrolling through the feed makes users vulnerable to potentially sensitive images and videos. To avoid any unexpected surprises, Instagram will blur any such content flagged by users, even if it does not violate Instagram's guidelines. These blurred posts will only be revealed to users who tap on them.
Both updates are rolling out to Instagram users worldwide right now.