Facebook-owned Instagram is taking new measures to tighten the security of its platform and counter the problem of fake accounts. The company has announced three new features, which are said to aid in keeping users safe. To start with, users will finally be able to apply for account verification (Blue Tick) on Instagram. The feature is currently available for "notable public figure, celebrity, global brand or entity" and is expected to be open for all in the coming weeks. We tried accessing the option from our personal accounts and while it didn't show up for some of us, one member in the team could see an option for verification.
Those who want to apply for a verification badge on Instagram can head over to Options sub menu in Settings when the feature rolls out. However, one should keep in mind that they will need to provide the account's username, their full name, and a copy of their legal or business ID. As the feature is aimed to bring transparency to the verification process for accounts with large audiences, it might not be available for every user right now.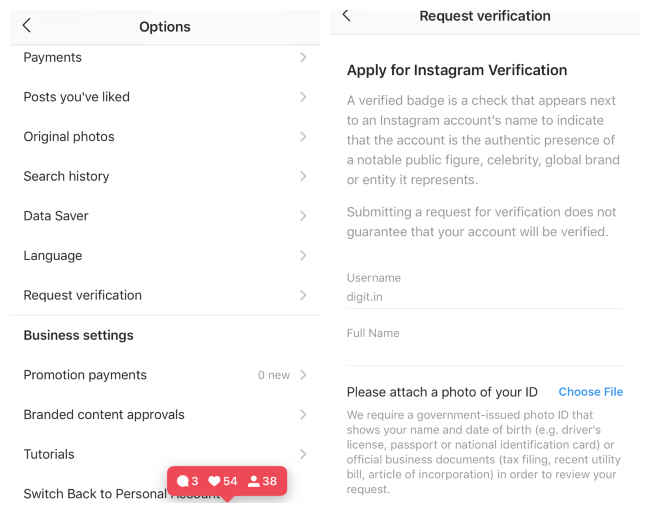 Additionally, one can now use third-party two-factor (2FA) authentication apps for logging into their Instagram account. This was a much-needed option as many accounts were recently hacked on the social media platform, even those with 2FA enabled. The support for third-party 2FA has begun already and it should be available for everyone "in the coming weeks". Users will be able to access it via Settings and by toggling the 2FA option on. If there is already an authentication app installed, Instagram will find it automatically and send a login code to it. If there is no third-party authentication app installed, one can head over to the Play Store to download an app of their choice.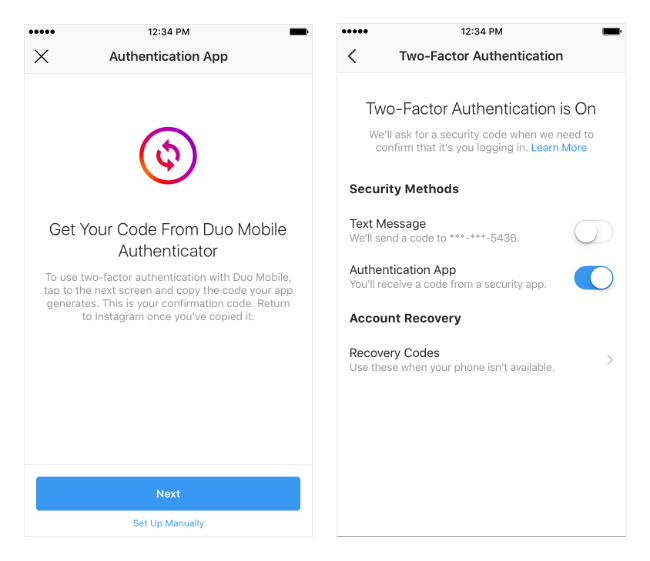 An 'About This Account' option will now be available for all users that have a large following. The feature will be accessible from the three-dot menu on the upper-right corner while visiting someone's profile. Tapping on the option, one will be able to find out more information about the account like when it joined Instagram, which country it's from, accounts with shared followers, any username changes in the last year and any ads the account is currently running. The new feature should ascertain the authenticity of an Instagram account. Those who have a large following on the platform will be able to review the information in 'About This Account' section before it goes public in September.