Want to modernise your banking loan application?
Build an application that analyses credit risk with #IBMCloud Pak for Data on #RedHat #OpenShift
Click here to know more
Advertisements
Highlights:
Niantic, Inc. shares some more information on its upcoming AR Harry Potter game.
The title will enable players to explore elements of the Harry Potter universe in AR.
The game draws inspiration from Pokemon Go but seems to have a steep learning curve for newbies.
While J.K Rowling's epic Harry Potter series might have been wrapped up, true Potterheads certainly won't stop looking for another magical adventure in the wizarding world. Promising the same, the developer of the famous Pokemon Go mobile game, Niantic, Inc. has released some more details on its upcoming Harry Potter: Wizards Unite video game, which is slated for a release later this year. While only time shall tell if Niantic will be able to again deliver another hit Augmented Reality (AR) mobile game, new details about the upcoming Harry Potter title suggest a heavily worked-upon game with considerable complexity.
The concept of Harry Potter: Wizards Unite is similar to what Niantic offered with the Pokemon Go app. A player needs to install the game on their phone, launch the app, and get out of the house to explore the characteristics of a game in the real world, with the help of AR tech on their device. While players search for and collect Pokemons in the Pokemon Go app, the objective is obviously different for aspiring wizards and witches participating in Harry Potter: Wizards Unite. Players need to investigate and contain 'The Calamity,' which is basically an event that has led to a revelation and mixing of elements from the wizarding world like magical creatures, artefacts and more, with the Muggle World (folks that basically can't use magic or know about it).
As per Niantic's release, users will explore the real world to try and find these magical artefacts and items. Additionally, they will come across magical Foundables, which one will have more chances of finding near certain real-world locations like parks, college campuses, libraries, and zoos, among others. Spawning of items and characters at certain places suggests that Niantic is most probably using the same database that it built from scratch for its first AR game Ingress and later expanded upon it with Pokemon Go. One will obviously get to use spells to capture magical items in-game but there's no info yet on whether one will have to swish their phones around or same as flicking a Pokeball, draw symbols on their device's screen.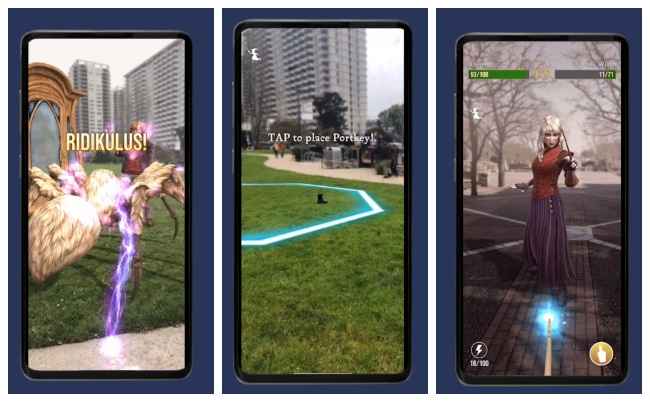 In-game mechanics ensure that 'Spell Energy' is depleted when a player casts spells. However one will be able to refill it by stopping by inns "to collect food and drinks that replenish your Spell Energy." Players will also find ingredients while playing the game that can be used for creating potions, which are said to vary by the time of the day, weather, and environment. There are also Portkeys that enable players to visit iconic wizarding locations in AR like Ollivander's Wand Shop. Players will also get to team up and visit fortresses on the map to take on other players in real-time wizardly duels, along with battling Dementors and Death Eaters.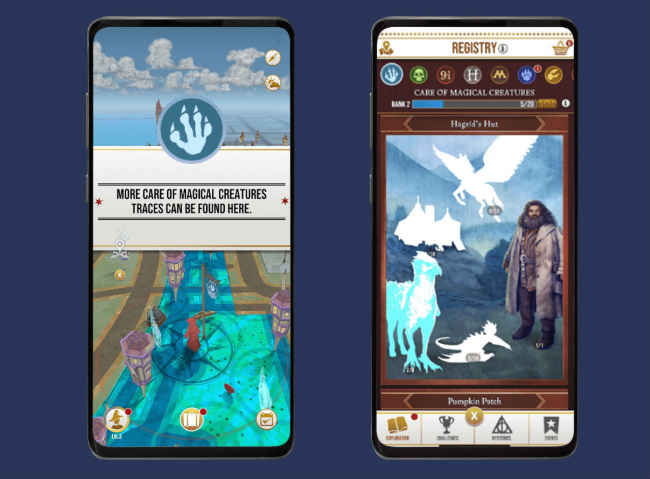 Players will also get an option to select from magical professions including Aurors, Magizoologists, and Professors. Each one of these professions is said to come with its own unique skills and abilities that will be helpful during 'Wizarding Challenges,' which sound like special events. The game developers have promised to reveal more details about the game at a later date. While the gameplay and the setup seem to be reminiscent of Pokemon Go, there seems to be a steep learning curve for players who are just dabbling in the Harry Potter universe.
Related Reads:
Harry Potter RPG game footage leaked online
Google Maps with AR navigation being tested by a handful of users