Want to modernise your banking loan application?
Build an application that analyses credit risk with #IBMCloud Pak for Data on #RedHat #OpenShift
Click here to know more
Advertisements
As we inch closer to the official launch of Google's upcoming flagship smartphone, details about the Google Pixel 4 are leaking out of every tiny crevice in the internet. In one such leak, the sound recorder app that's said to be pre-installed on the Pixel 4 was found available for free download on the popular online app library, APKMirror. Weighing in at a piddly 2.84MB, the app is named quite simply Google Recorder. You can get your hands on it here.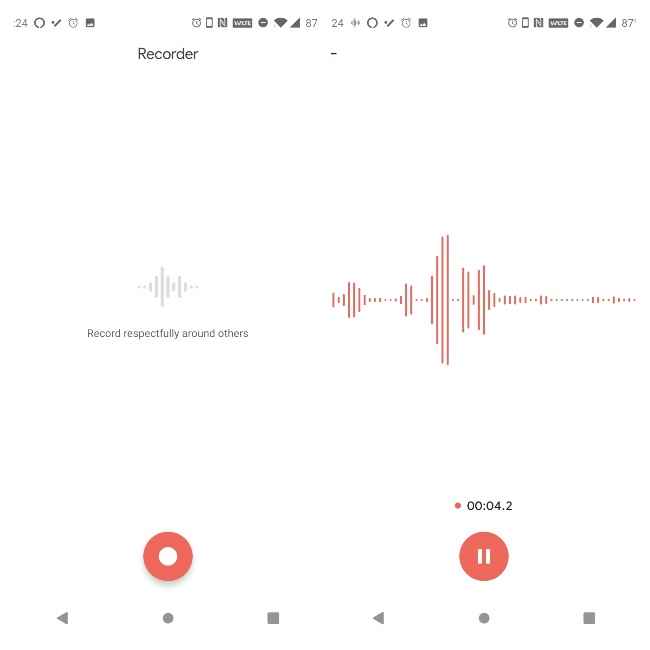 Even though the new Google Recorder app is not yet available for official download via the Google Play Store, you can always download the installer (APK) file from APKMirror and sideload it on your Android device. To do that, you have to find the 'Download APK' button on the web page and click on it. When the download is done, open the installer file. You may be asked to give extra permissions on your device because it's an external install. Note that the app may not work on some devices owing to compatibility issues.
When the installation's over, find an app named Recorder on your device's app drawer and click on it. To get started, you will of course have to grant the app permission to use the device's microphones. To record, just hit the big red button at the bottom of the screen. After that, you can either pause or stop recording, and then add a title to your masterpeice. Of course, you can always share, rename, and replay your recordings at any time. Fortunately, the app continues to record even when the device's screen is turned off.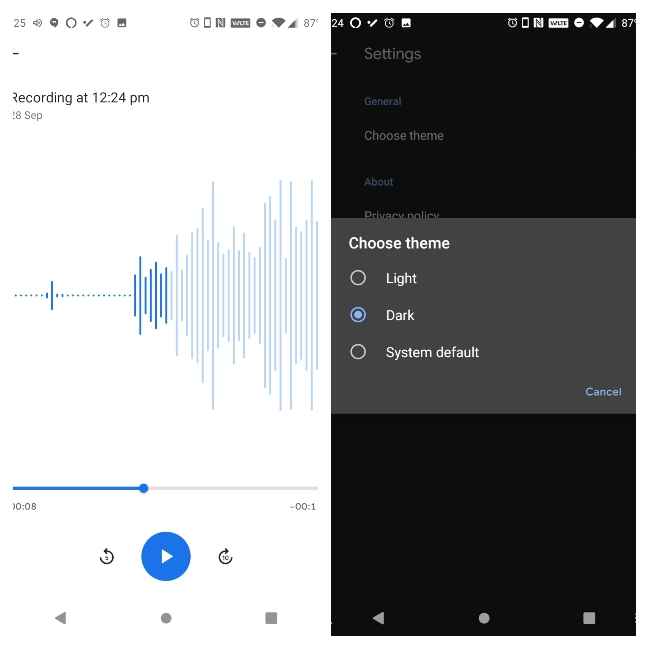 Visiting Settings by clicking on the More icon on the top-right corner reveals an option to select the app's visual theme. You can go with either Light, Dark, or System Default, which, according to XDA Developers, respects the system-wide dark mode setting chosen in Android 10. The Google Recorder app is expected to come pre-installed on Google's upcoming Pixel 4. Google has yet to make the app available on the Google Play Store.