It has been recently revealed in a survey that the Android applications made by Google are the ones that are the most popular in India.
According to a survey conducted by Nielsen Informate panel, the Android applications developed by Google are the most popular in India. The survey says the Indian smartphone users spend about 25 per cent of their time on Google-developed Android apps, while rest of the 75 per cent includes all other apps.
The Nielsen Informate panel survey further points out the Google apps dominate in five out of seven app categories, while Facebook and Nimbuzz lead as the most popular social networking and chatting apps respectively in India. In terms of time spent, Google's apps lead in the Search, GPS, e-mail and streaming video segments. Breaking down the usages of Google apps, the Android Market is the most popular Google app in India, followed by YouTube and Gmail. These result patterns were found across the age groups and in terms of time spent per day.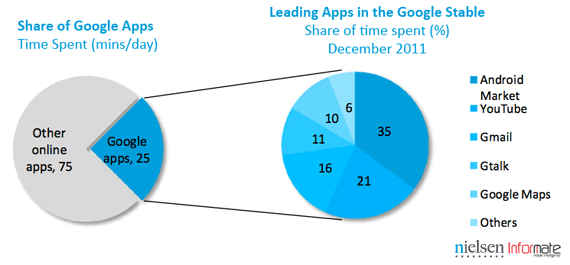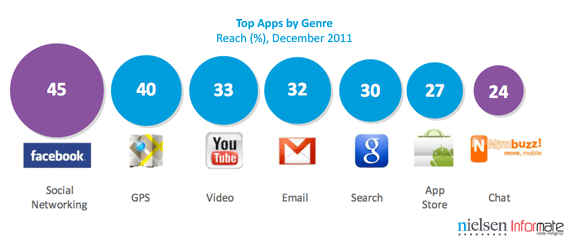 If the survey results are to believed, the Indian smartphone users appear more inclined towards Google apps and Android seems to be rapidly gaining ground in the market. In India, Android faces competition from Nokia's Symbian smartphones. Apple's operating system, iOS, is unlikely to have similar popularity in a price sensitive market like India. Apple's iPhone 4 and iPhone 4S are still too expensive for the Indian market, while the pricing of Android-based devices start from as low as Rs. 5,000.