At its F8 developer conference in May, Facebook promised of bringing new changes to its Messenger app to make it cleaner and faster. Now, it seems that the company is testing the new changes as some users have reported of seeing the new features without updating their app. As per Android Police, the Messenger app has received a new revamped design for some users and as mentioned above, they didn't update their app, which means that it's a server-side update. The new design is said to completely change the look of the app as the bottom bar only features three tabs.
The camera and new chat button can be seen on the upper right corner, while the less urgent options like games, businesses and more have been moved to the explorer tab. The customizable chat colours still remain but the chat screen has been revamped with a cleaner interface with fewer elements and clutter. Facebook will also roll out a dark mode for the Messenger app with the new interface but there are no screenshots of the app yet. It should be noted that the new changes are being rolled out from Facebook's server side, one will not be able to enable them even if they are signed up as its beta tester.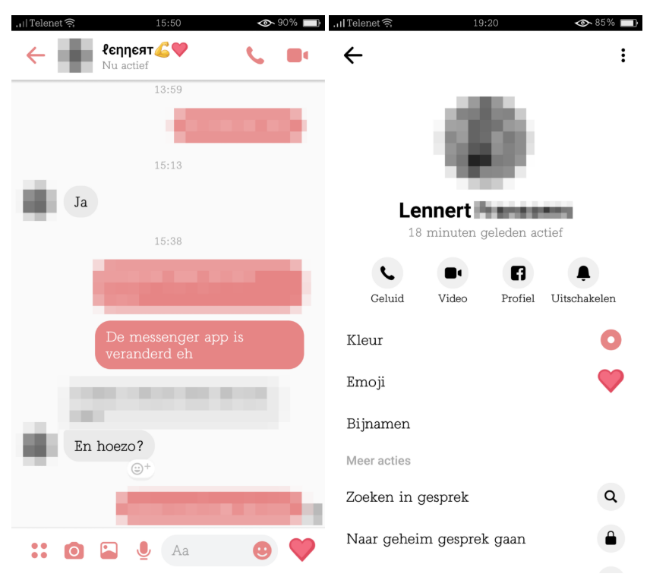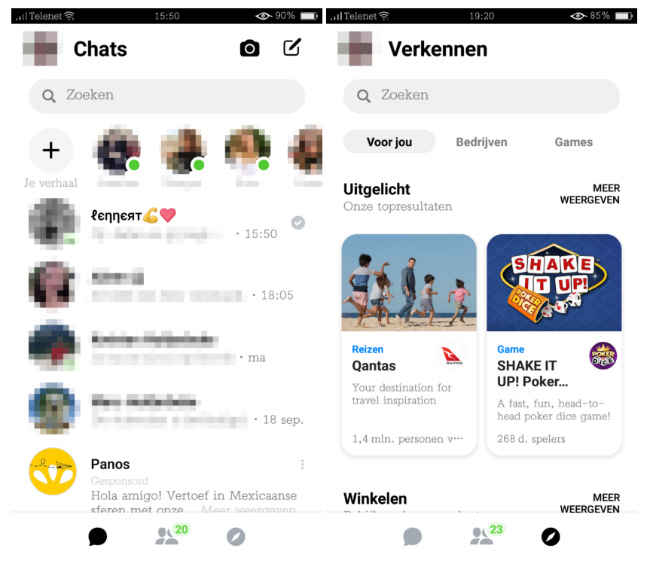 Alongside the new interface, Facebook, at the F8 2018 event, announced that the Messenger app will also come with integrated language translation feature, starting with English to Spanish text conversion support. Some AR based camera effects will also be enabled on the app, which are aimed mainly at businesses. The company says, "the following brands will be launching AR effects for their Messenger experiences: ASUS, Kia, Nike, and Sephora. ASUS will be bringing the "unboxing experience" to life with the ability to get a deeper look at phone features and functionalities." You can read more about it here.