Want to modernise your banking loan application?
Build an application that analyses credit risk with #IBMCloud Pak for Data on #RedHat #OpenShift
Click here to know more
Advertisements
BlackBerry has always been keen on privacy and security features and the company has just added another one to the list. BlackBerry has released a new Android app called BlackBerry Privacy Shade. The app prevents other from peeking into your screen by darkening the entire screen except for a small portion which can be moved and resized.
Users can also choose the strength of the shade on the screen and determine the shape of the viewing area, with an option to choose between a circle and a rectangle. Even though the BlackBerry Privacy Shade app is available on the Play Store, it is, unfortunately, only compatible with BlackBerry's own Android smartphones.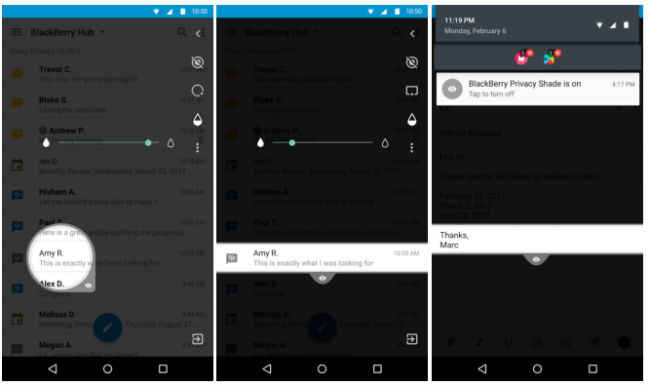 With people increasingly using their devices in public places such as cafes, bus stations, metros and more, tech companies have realised that peeping toms can pose a serious problem to users who prefer to operate their devices in total privacy. Laptop maker HP has also come up with a solution for this problem. The company teamed up with 3M to create the Sure View screen which cuts off viewing angles in a laptop screen, by limiting the light flow to the sides of the screen.