Noise has launched the Noisefit Halo smartwatch for ₹3,999 in India. It's a round smartwatch that packs a lot of compelling features. It goes on sale via Amazon and GoNoise website. So, if you are out in the market for a new budget smartwatch, should you consider this one? Well, I have used it for 2 weeks and here is my experience.
1. NoiseFit Halo design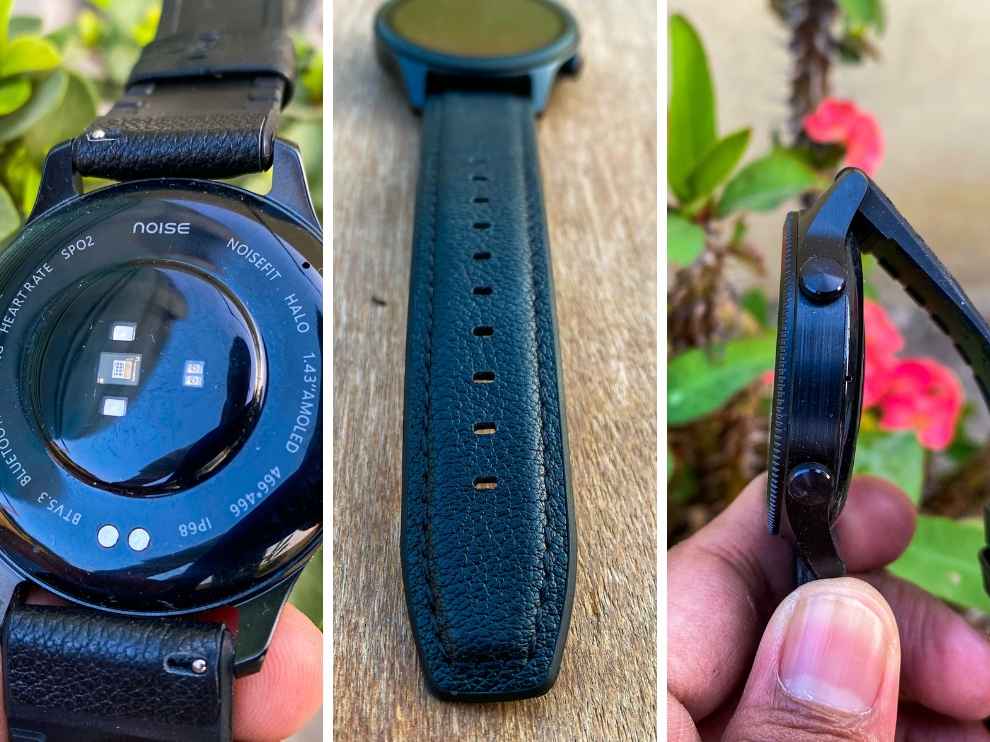 NoiseFit Halo is a round-dial smartwatch which many of us traditional watch lovers prefer. Noise has done a masterful job at crafting the watch's design. Both from a distance and a closer look, this looks premium. This is thanks to the leather strap (detachable), metallic chassis, and the classic black colour. You can choose textured silicone and standard silicone straps too. There are also other colourways in store such as Statement Black, Jet Black, Forest Green, Fiery Orange, and Vintage Brown (Leather).
I love tiny elements like the jagged edges of the bezel, and brushed metal finish on the sides. These show attention to detail which I very much appreciate. I also like that Noise has given two free loops to keep the surplus strap in place.
The base of the watch has sensors, magnetic charging points, and a mention of key NoiseFit Halo features in a circle. It doesn't jut out and sits comfortably on the skin even after long hours of wear. It doesn't feel very heavy either.
Another interesting feature of NoiseFit Halo is its IP68 dust and water resistance rating which means you don't have to worry wearing it in most environments.
My only quibble is with the side crowns. Well, with just one of those. There are two and the top one lets you access the menu and going back to previous screens. The bottom one gives you quick access to various workout modes. The list of sports activities enlisted here can be edited but not the functionality of this button. I wish I could tap on it to quickly jump to the homescreen. The current implementation involves the user clicking the top button multiple times to reach the main screen.
That aside, I have good words for every other aspect of the NoiseFit Halo design.
2. NoiseFit Halo display and UI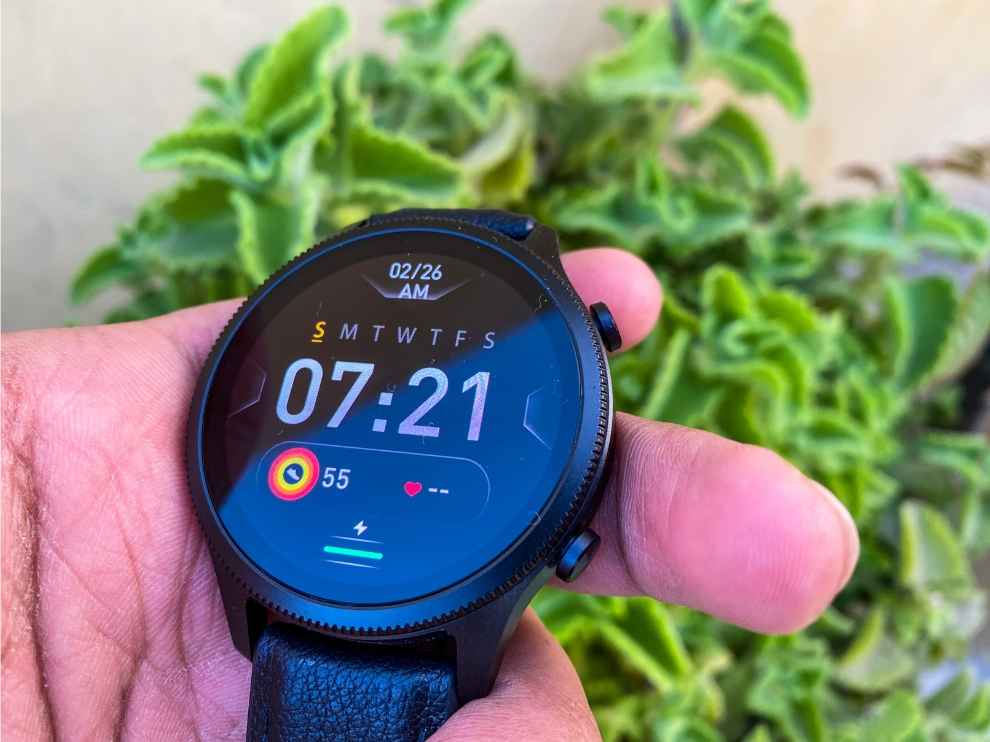 You can turn on the display by tapping on the screen, raising the wrist, or pressing the top side button. You can enable or disable the first two opinions from the screen.
Holding and pressing the main screen brings up the watch face shelf. While it holds only a few selected ones, you can download others from the 150+ collection within the Noise app.
Both the app and watch UI is colorful and clean.
Swiping up from the screen shows the quick toggles with minimal iconography. The drawer includes Silent Mode, Brightness Dimmer, DND mode, AOD (Always on Display), Power Saver mode, Flash, Screen Lock and Settings button.
Swiping left or right takes you to the widgets of important health measurements like heart rate, sleep, stress, and SpO2.
Clicking the top crown shows the menu of items like Noise Health (all tracking stuff), Noise Buzz (call dialer, contacts, etc), Workouts, Weather, etc.
You view all of these from a 1.43-inch AMOLED display with 466 x 466 pixel resolution. It looks decently bright and beautiful. You also get Always On Display facility as well as the option to turn off the display by placing your palm over the screen.
3. NoiseFit Halo health and fitness features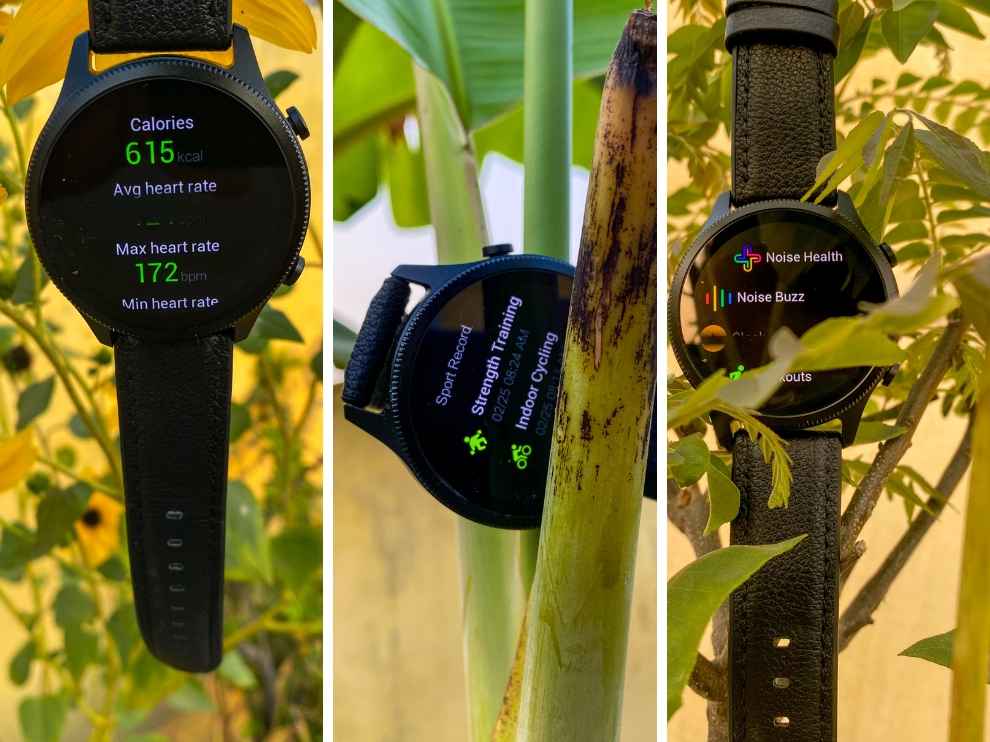 As mentioned in the previous section, you can measure common health parameters like heart rate, blood oxygen, sleep and stress. You can also keep tabs on the steps you have taken throughout the day.
For the purpose of testing, I used it alongside an Apple Watch Series 8. So, in this side-by-side comparison, I noticed the Halo's calorie count is off-rails, but I got the same heartbeats per minute from both watches. Step counting is on par with what I got out of the Apple Watch. But, distance measurement can falter. My stroll to the gym is about 750 meters and this measured the stretch as 730 meters once and 680 meters the other time. Whence compared to an oximeter and the Apple Watch, the NoiseFit Halo failed to spot my lower blood oxygen count. However, in the case of sleep data, it gave me comparable results to the Apple Watch.
As for sports modes, there is a host of options including strength training, cycling, running, etc. Within the settings, you can enable auto sports detection.
There is automatic tracking also even though it was a bit unreliable. Sometimes, while walking, it would ask me if I am working out and shows some modes to choose from. On the other hand, when I am actually weight training, it won't trigger the automatic prompt.
Now, theoretically, the tracked details are meant to be automatically synced to the NoiseFit app, but there was a time when I got this message on the watch while trying to start a workout mode - "Not enough storage, sync to watch first". So, it felt weird to manually sync the watch data with the phone.
Also, there have been one or two instances where the watch shut down automatically for no reason.
Besides these minor hiccups which are few and far between by the way, the NoiseFit Halo runs fine.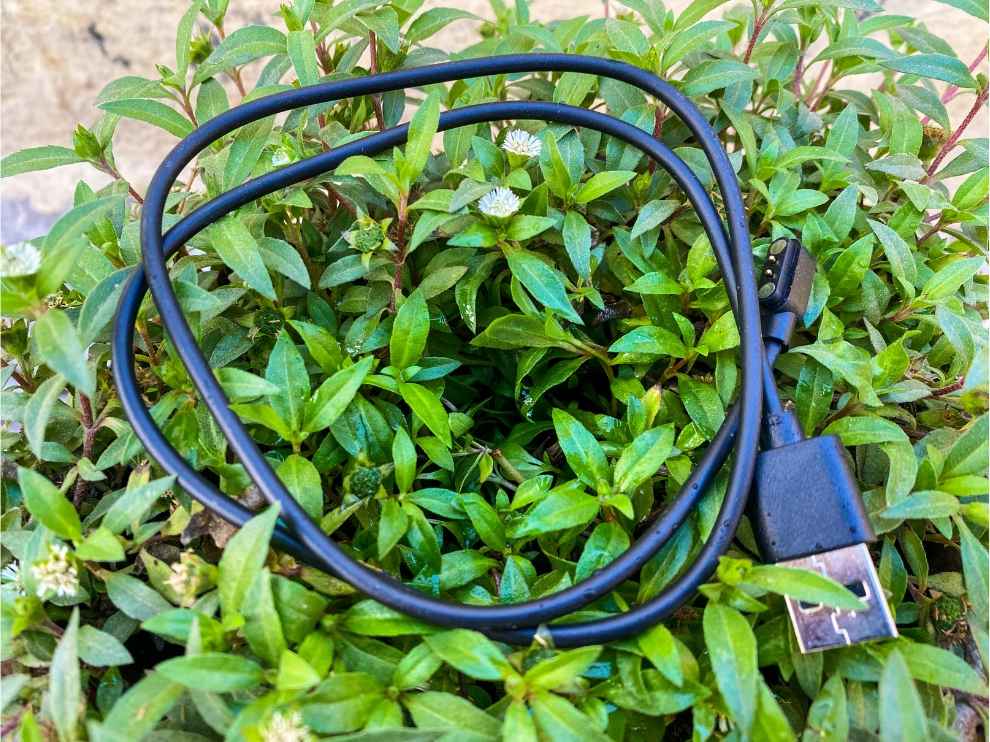 Before we move on, let's talk about NoiseFit Halo's Bluetooth calling feature. It is again something that's half-baked. It works fine when I was getting calls but when I try to dial from the watch, the watch's BT calling feature drops and the phone's mic picks up. The watch did connect to the phone quickly and basic Bluetooth 5.3-based connectivity seems stable. The new Bluetooth standard claims to consume less battery which brings us to the endurance claims.
NoiseFit Halo claims to run for 7 days and in my experience, it surpassed that estimate. I could get 13 days' worth of juice out of it. Note, I have worn it at night twice and since you may use it differently, your mileage may vary. When it needs to be charged, you can use the bundled magnetic pogo pin-based adapter.
NoiseFit Halo: What do I think of it?
Having spent enough time with it, and testing all of its claims and capabilities, I have come to the conclusion that NoiseFit Halo is a good buy for the price. You get the staple as well as sought-after features packed in a smart-looking design. The Halo isn't, however, without its frailties. Some of the tracking elements can be a hit or miss, but the things that work, works well. So, if you're looking for a smartwatch under ₹4000, the NoiseFit Halo is a good place to start.