Tech companies have been trying to sell you smartwatches for a while now. However, it has become increasingly clear that unlike smartphones, these devices are far from market popularity. Smartwatches, including the first generation Apple Watch, were nothing more than smart notifiers, a fancy device to view and occasionally respond to notifications on. The Apple Watch Series 2, though, is a little more.
First things first…
My first impressions of the Apple Watch 2 was that it's fast. Having used the first generation Watch for long, the new one indeed seems faster. However, this isn't ideal, either. What would make such a device useful is iPhone-level fluidity, and while Apple is evidently working on getting there, it's not quite there yet.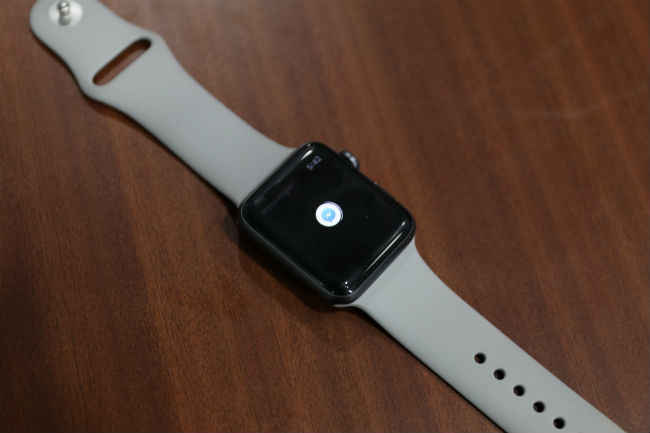 For example, when I put my wrist up while driving and said "Hey Siri", I'm expecting Siri to come up almost instantaneously, but she doesn't. She does respond faster than she did on the Apple Watch, but there's that split second wait that puts me off. Apple expects you to bark orders at Siri - as in, you're expected to say "Hey Siri, call so-and-so". When I don't see Siri come up, I stop for a second, and then end up messing up my commands. I got used to it over time, but it's still disconcerting when you really need it.
Similarly, the Zomato, Wunderlist and Outlook apps open much faster now, but there are still split second wait times that just do not work for a device on your wrist. Simply put, Apple is awfully close to the speed we want, but still not there yet.
And it really seems like Apple knows this. The speed problem is being tackled using the new Dock on watchOS 3. This is basically a recent apps menu that grants easier, faster access to apps. You can choose 10 apps that will remain open in the background, and pressing the button below the Digital Crown will grant you access to them with minimal loading time. However, the Dock itself takes a split second to come up.
Am I nitpicking? Many would say so. But a wearable device just can't have any wait time. You look silly when you're looking at your watch, waiting for something to happen. Your phone, especially the iPhone, would have done it so much faster!
Looks, build and display…
The Apple Watch, like most other Apple gadgets, is impeccably built. To be particularly honest, I had never really appreciated the first generation Watch's build, till I actually used it. However, the story is quite the opposite with the Apple Watch Series 2. Mine is the Space Grey Aluminium 42mm variant, and honestly, lighter weight doesn't suit it.
If you're like me, and enjoy a bit of heft on your watches, you'll find the weight problematic. The Apple Watch 2 feels light and almost like a toy, especially when using it with the new, woven nylon strap. The leather straps from last year felt better, and more premium. In fact, I preferred the Concrete Sports Band to the Woven Nylon ones that Apple has provided, despite the fact that it's a boring grey strap.
The Apple Watch 2 may look the same as its predecessor, but it doesn't feel so because of its weight. On first look, it feels somewhat like a toy watch because it is so light when used with the nylon bands. The Concrete Sport band brings it up to about 60 grams, which feels more like my style.
It's clear, though, that Apple has all kinds of users covered. You can change straps, and it's easy enough to do so. The interlocking mechanism is a simple button on the underside of the watch, and you can press it easily as long as you have reasonably long nails. From a design point of view, I learned to love the Apple Watch 2, where I had almost instantaneously appreciated the first generation Apple Watch.
It's also quite durable. While the aluminium casing can easily withstand falls, I've bumped the screen against doors and counters on multiple occasions, without a single scratch on the body or the OLED screen.
Water Resistance
The Apple Watch Series 2 is water resistant, and Apple wants you to know that. This allows the watch to record your swims, and it's an important feature for smartwatches. Apple is somewhat late to the party here, though. But, hey, as long as it's there, we're not complaining.
I took the Watch for a shower and into a bathtub, and it withstood both without any issues. The clever mechanism on the speaker can even push out water, and it's worth appreciating. Only swimmers will really need this in practice, but the Watch prompts you to turn the crown and push water out when needed.
Apps, usability and the other stuff…
When it comes to apps, Apple is the company to beat right now. Upon setting up the Watch, I found that 17 of my regular apps are already available on it. These include names like Instagram, etc, and even lesser-known apps like Night Sky. While I never used anything except Outlook, Messages, Uber and Workout, it feels good to know that Zomato and so many other apps are there on my wrist, if I need it.
My regular usage of the Apple Watch 2 included responding to every notification I could, from it. Sometimes I used the preset reply messages, and when feasible, used voice as well. Sadly, Siri isn't as refined in recognising my Indian accent as Google Assistant, but it still does work well enough.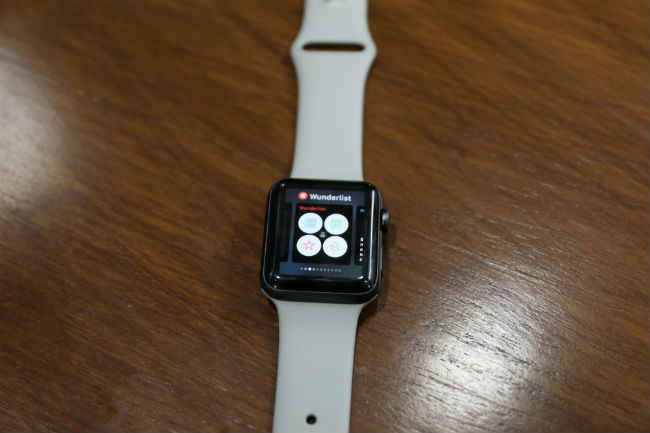 The usability of the Apple Watch has seriously evolved when it comes to fitness. It can track your heart rate when needed, and it can track runs, walks etc., too. I told Siri to start a run on multiple occasions, and she did it every time without fail. The built-in GPS module lets you track your activity without carrying your phone as well.
The Apple Watch Series 2 also tells you to 'Stand' and 'Breathe'. The former is a reminder that you've been sitting for too long, and the watch is scarily accurate at determining that. Only, in a recent 12 hour flight, I had to keep dismissing it only too many times.
The Breathe function seems to be made to calm you down. This also seems to monitor your heart rate, and tells you to take a breather whenever needed. I've been notified on multiple occasions, and always when I've been scurrying around or excited for something. It's pleasantly accurate and gives you your heart rate after each round of breathing. I started off ridiculing it, but soon learned to appreciate this, too, since it's so accurate.
Battery Life
The Apple Watch Series 2 isn't perfect, and battery life has a lot to do with it. Apple's promise of 18-hour battery life is accurate, but that depends on what you exactly do. On lazy days, with no runs, no use of the GPS, and few notifications, I could get the promised 18 hours. However, when I was actively using the Watch, its battery life sometimes dropped to 12-14 hours.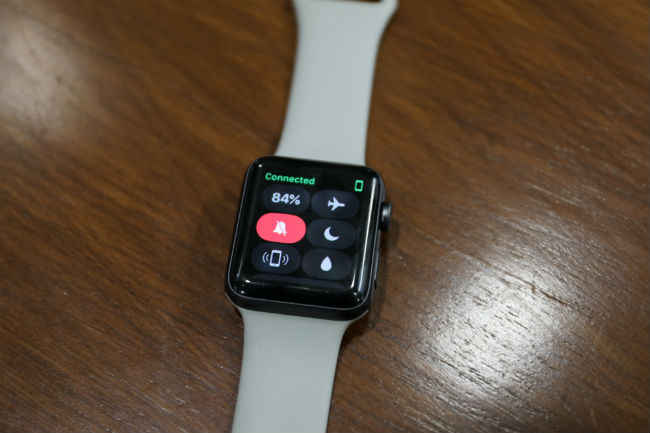 With all its functions, the Apple Watch Series 2 can't deliver 24 hours of battery backup, and although charging it once a day is reasonable enough, I, like many, yearn for more.
Bottomline
The Apple Watch Series 2 is as close to perfection as smartwatches have come, but it is still far from the ideal. It's faster, but not fast enough. It's also good, but not good enough. It's a device that lacks true utility even now, but it'll make a great gift for your fitness-conscious friend and colleague.