Just when you thought that gadget launches for the year have ended, Xiaomi launches its QLED TV - the Mi QLED TV 4K. In 2020, we saw the launch of a bunch of 4K QLED TV. From TCL with its C715 (review) and C815 to the Compaq HEX 55-inch QLED TV to even the Toshiba U8080 QLED TV. It looks like QLED went from being one of the high-end TV technologies to becoming a little more affordable. Today we have with us the Xiaomi Mi QLED TV 4K. While you will have to wait a litter longer for our full review, here is a look at some of the features that we think are rather interesting in Xiaomi's QLED TV.
HDR 10+ support
4K, HDR, and Dolby Vision support have become common among budget 4K HDR TVs. The one HDR technology which isn't available even in some high-end TVs is HDR 10+. The Mi QLED supports all the formats - HDR, HDR 10+ and Dolby Vision. Put simply, HDR 10+ is a better implementation of HDR when compared to HDR 10. HDR 10+ uses dynamic metadata when compared to the static metadata of HDR. HDR 10+ content is usually mastered with a maximum peak brightness of 4000 nits while HDR 10 content is capped at about 1000 nits. While we can talk more about the difference in HDR technologies, know that access to all three is a good thing; giving users more choice.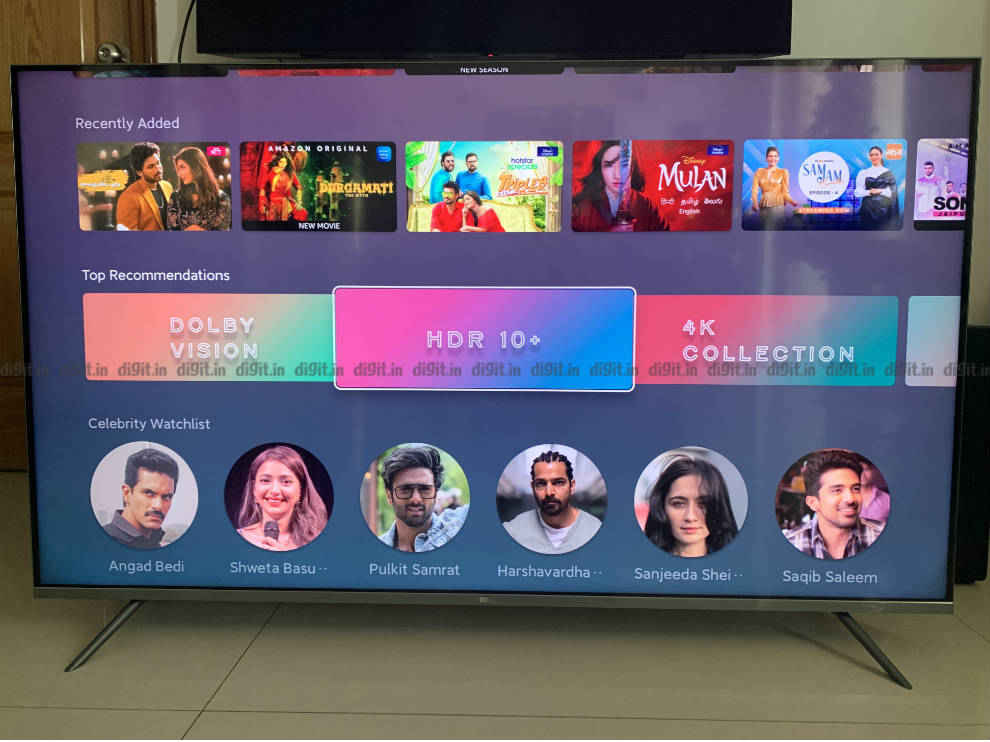 So is there content in HDR 10+ out there? Currently, only Amazon Prime Video has content in HDR 10+ among streaming services in India. So, shows like the Grand Tour, Jack Ryan, Tales from the Loop and more can be enjoyed in HDR10+.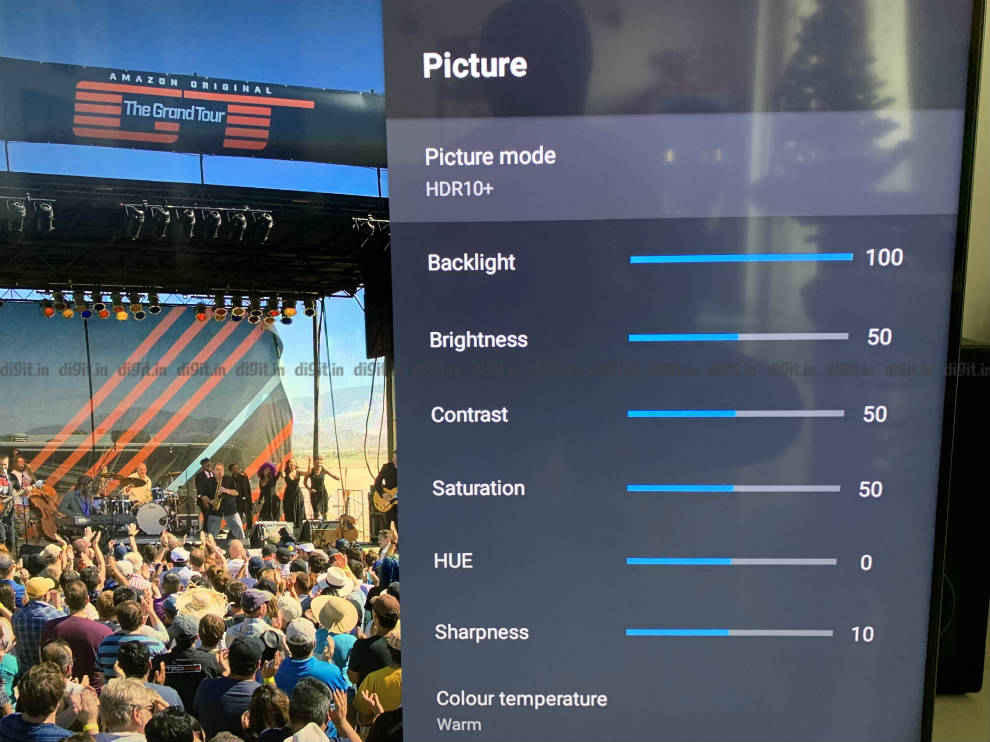 Control over granular picture settings
Usually on TVs, one has control over settings like brightness, contrast, colour, white point, gamma, noise and more. But on the Mi QLED TV, you also have the ability to choose the colour space. You can leave it on Auto, or you can change it between DCI-P3, BT.2020, Adobe RGB and BT.709. How this affects content consumption is something we will tell you in our review.
HDMI 2.1
HDMI 2.1 was a feature reserved for premium TVs, but it looks like that's about to change. Some premium TVs bring limited HDMI 2.1 functionality in the form of eARC only. While the Mi QLED does not deliver the full force of HDMI 2.1, it comes with 2 features which are important - eARC and ALLM (Auto Low Latency Mode).
With eARC, you can connect an eARC enabled soundbar or home theatre and enjoy lossless audio from streaming services and Blu-ray movies that come with support for uncompressed surround sound. This means you can invest in a high-end soundbar like the Sony HT-G700 (review) for example, which support eARC and makes the most of its potential.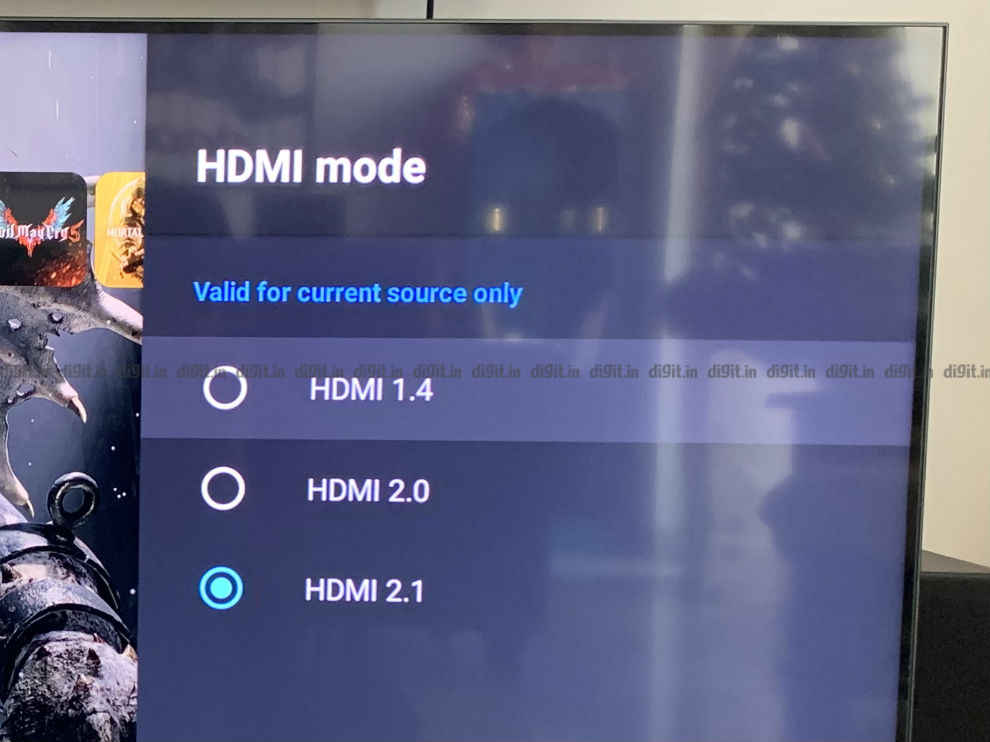 ALLM (Auto Low Latency Mode) helps reduce the latency when playing games, giving you a faster response time. We asked Xiaomi why the TV doesn't support VRR (Variable Refresh Rate), another feature that gamers would appreciate, and the reason given was that the panel of the Mi QLED TV supports a maximum of 60Hz refresh rate. VRR would be better used if the panel supported a higher refresh rate. So, while the feature is missing on the TV, gamers shouldn't be too worried about its absence.
PatchWall
Xiaomi's UI on Android TV, PatchWall has evolved considerably since we first saw it. PatchWall puts the content before the service and once you are logged in, all you need to do is pick a piece of content and not worry about opening a different service app. Xiaomi has gone from 14 to 24 content partners for its PatchWall UI, and it looks like this is only going to grow. The content is neatly laid out in PatchWall and there is a special kid's zone for child-friendly content. There is a Discover tab and also a Trending tab to help you pick or discover content you may have otherwise missed.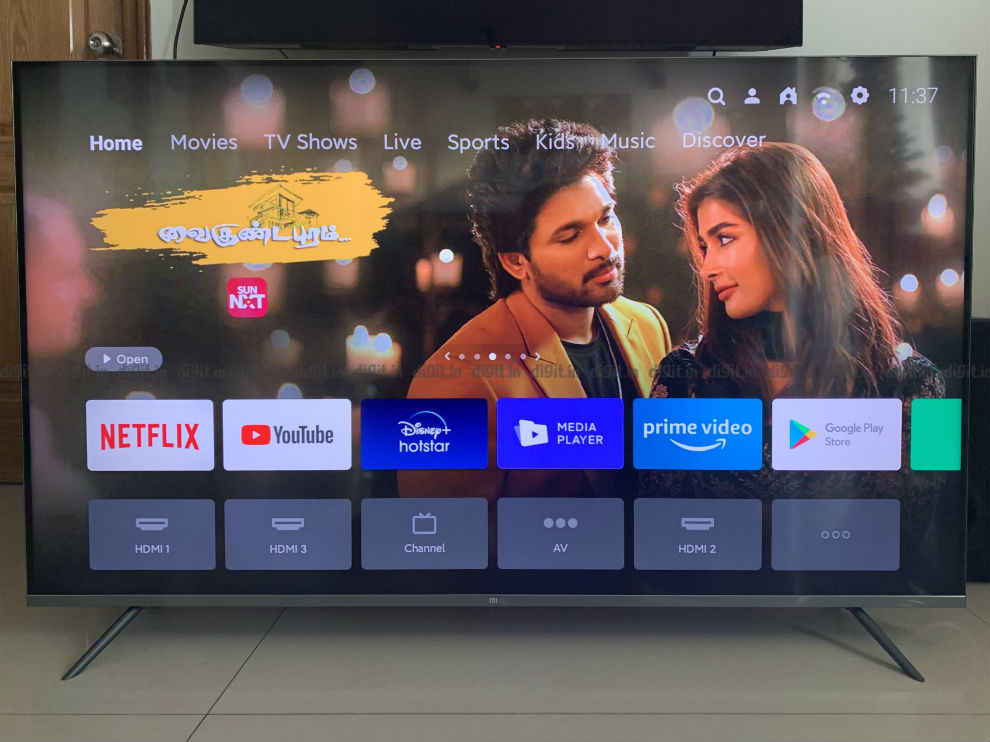 If you want to run native Android TV on this TV, then know that the option is available as well. The Mi QLED TV, just like Mi TVs before it gives users the option to switch to native Android TV from the comfort of the remote control giving you the best of both worlds.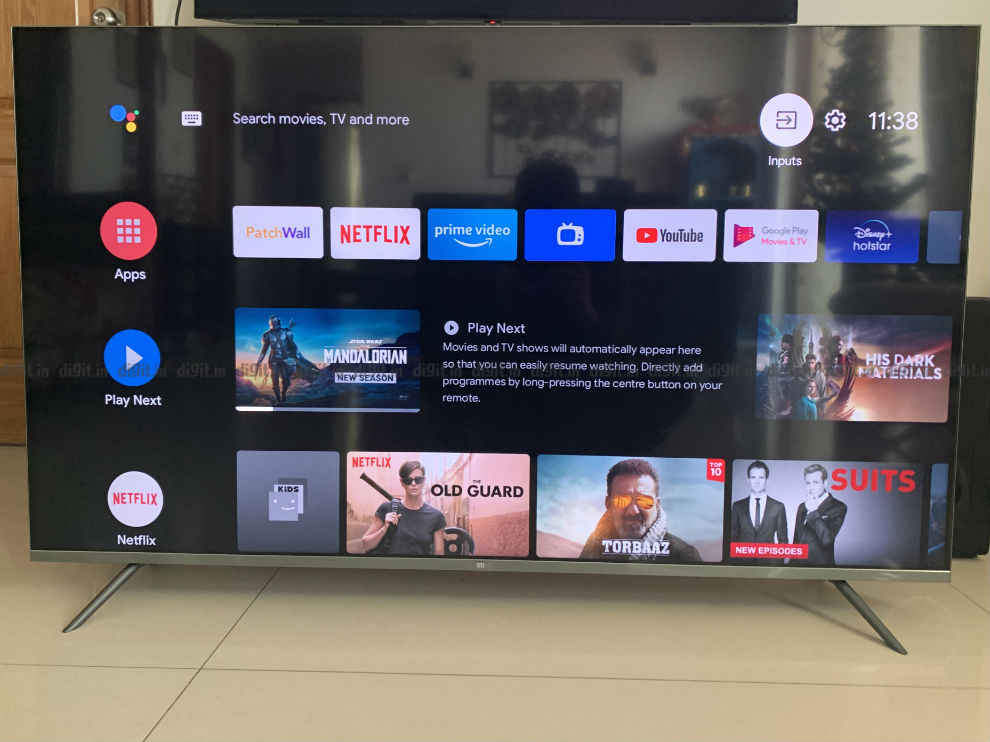 New tricks with the remote control
The remote control that you get with the Mi QLED TV is the same one we have seen with the Mi Box 4K (review) and other Mi TVs in the past. Same minimalistic design, with dedicated hotkeys for Netflix and Prime Video and a button to bring up the Google Assistant. The remote control has some tricks up its sleeves this time.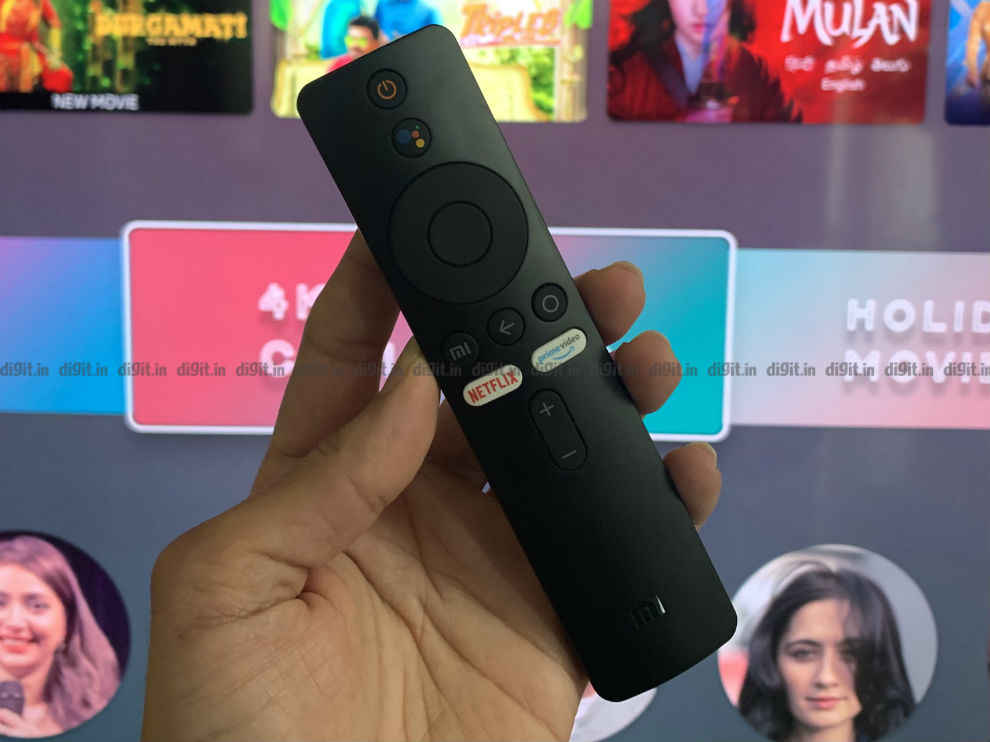 Mute: Instead of a dedicated mute button, on the Mi QLED TV one can simply double-tap the volume down button and the TV mutes.
Picture controls: To bring up the picture controls when streaming from the built-in services all you need to do is long-press the 'Mi' button on the remote control. When consuming content from an HDMI device like a gaming console or Fire TV stick, you can simply press the OK button, and you can access the picture settings options.
Overall first impressions
Moving over to our first impressions, we've spent a few days with the TV. Starting with the design the TV has an aluminium alloy frame with sandblast coating giving it a premium finish. The TV isn't as slim as the Mi TV 4, but it is slimmer than other budget TVs we've seen.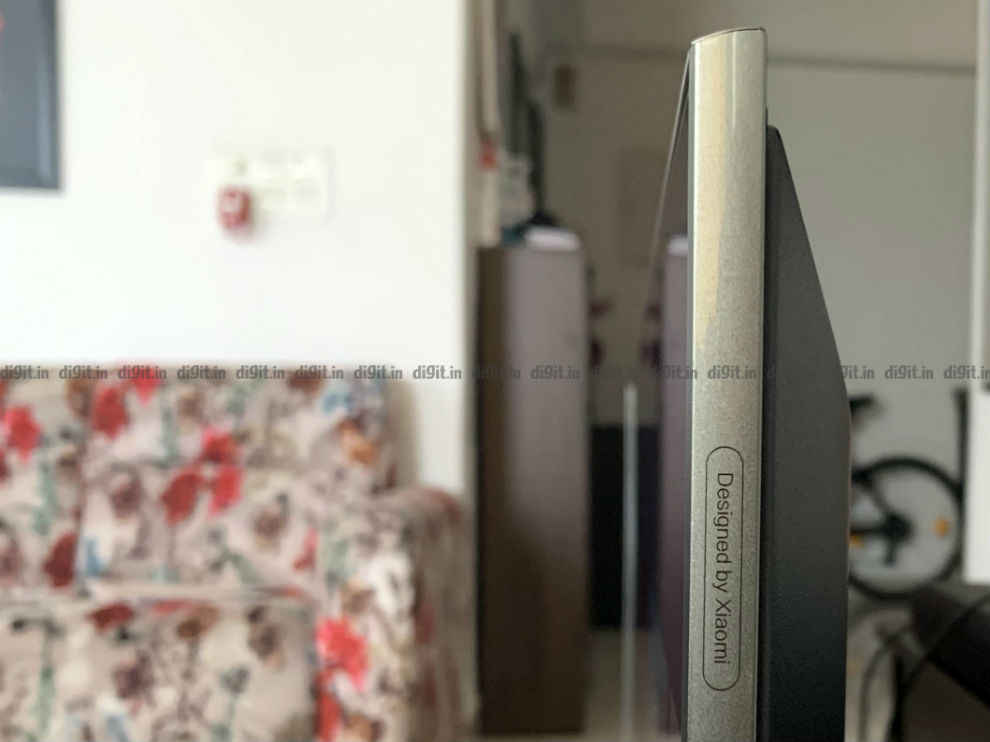 The TV is held in place with two metal feet and should fit on most entertainment centres easily. It has 3 HDMI ports and 2 USB ports for your connectivity needs. It also has an Ethernet port, optical port and 3.5mm port. The TV also supports dual-band Wi-Fi. For audio, the TV has 30W of sound output bringing 4 full-range drivers and 2 tweeters. The Mi QLED TV 4K runs on Android 10 and brings with it support for the Google Assistant and Chromecast built-in.
Coming to the picture quality, on first impressions we are impressed with what the Mi QLED TV 4K can do, given that it has DLED backlighting and no dimming zones. We have seen some impressive Dolby Vision performance with content looking detailed and vivid. We've also seen some hiccups in HDR 10+ content where some content has a green tint to it when the colour temperature is set to warm. We'll look into this in more detail during our full review. Gaming so far has been a treat on this TV, and we are playing games on the PS5 and Xbox Series X on the TV. Stay tuned for our full review where we will break down the picture and sound performance of this TV in detail.