When Sony first unveiled its new mobile image sensor that is capable of shooting 1000fps slow motion videos, we sat back and wondered if that would really make sense in smartphones. After all, the primary application of a smartphone camera still remains in shooting still photographs (and selfies), and the application of videography from smartphones is still comparatively limited.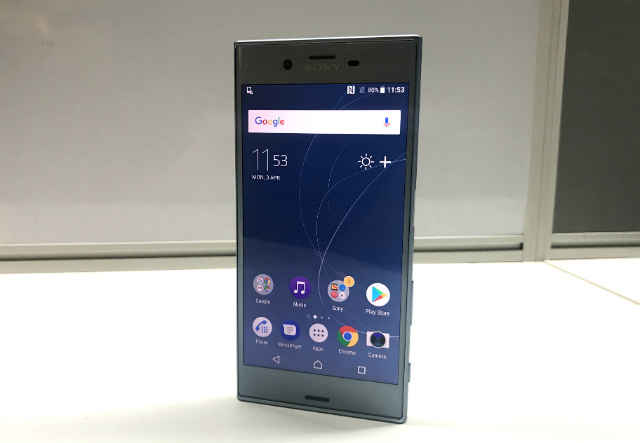 Enter, the Sony Xperia XZs. Launched in India at Rs. 49,990, this is Sony's stop-gap flagship until the company launches the Xperia XZ Premium in India some time in May or June 2017. The key highlight of the Xperia XZs is the new image sensor that can shoot 720x1280-pixel (HD) videos at a staggering 960 frames per second.
960fps slow motion videos
The 19-megapixel stacked CMOS sensor has dedicated memory sandwiched in between the two CMOS layers, which provides significantly large buffer size that can produce better continuous shooting for stills, the slow motion videos and also contribute to low light performance.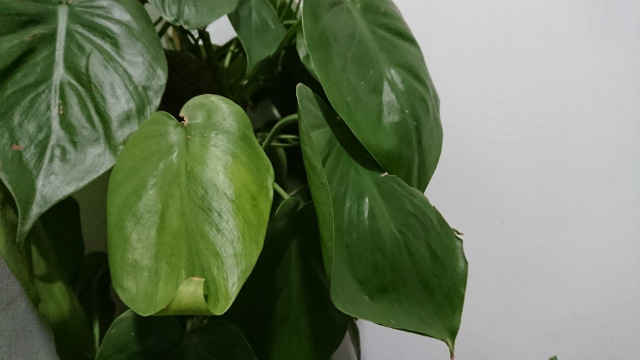 Sony uses the extra buffer for predictive shooting, where the image sensor is active the moment you switch on the camera. With this, the camera shoots not one, but four photographs. The algorithms process the shutter speed to take steadier photographs by default, but this leads to noisier photographs in low light. However, you do get steadier shots than what many cameras in this segment produce. This is a burst mode of sort, only faster thanks to the extended buffer memory.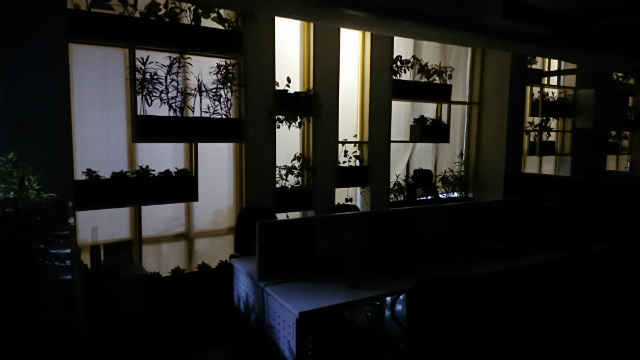 This brings us to the slow motion videos, and the Sony Xperia XZs produces truly wonderful slow motion videos. Aided by 5-axis image stabilisation, slow motion videos neutralise sudden movements to produce exceedingly smooth slow mo shots, the likes of which have not been seen in phones till date. The 960fps slow motion video shoots only in 720x1280 pixels, and provides recording time of 2/10", which translates to six seconds of screen time for the slow motion span. In this mode, you need to tap on the slow motion button to convert specific parts of the video that you want to see in slow mo, which works better than the automatically curated slow motion videos produced by the likes of Google Pixel and Apple iPhone 7 Plus. There are no interpolations, and fast-moving objects like cars or bubbles retain high fidelity, all of which is fairly impressive. The only rough edge seemed to be low light videography, where the phone seemed to produce grainy results.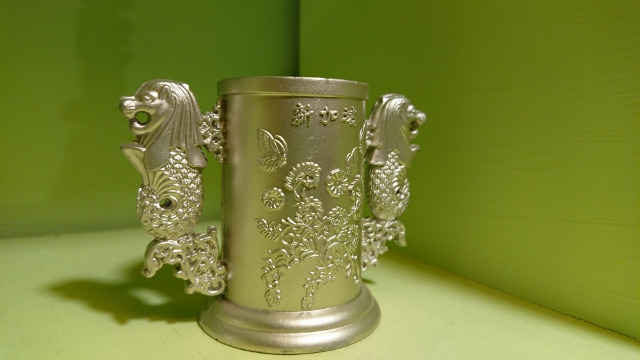 The Sony Xperia XZs retains RGBC+iR metering and laser-assisted autofocus along with Sony's previously introduced hybrid autofocus mechanism, and all of this leads to a pretty fast camera module. The image processor also gets an upgrade to Sony's proprietary BIONZ X mobile image processor, which is necessary to make the most of the added data that the new image sensor can relay.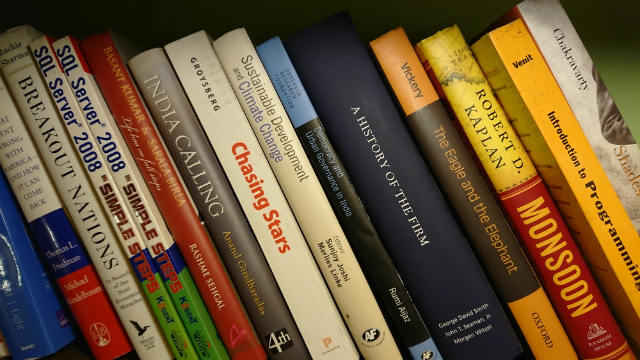 Performance, Display, UI and Battery
The Sony Xperia XZs is powered by the Qualcomm Snapdragon 820 SoC, along with 4GB RAM and 64GB storage. It houses a 5.2-inch Full HD display with Sony's proprietary TRILUMINOS panel and X-Reality mobile picture engine, along with a 2900mAh battery with Qnovo adaptive charging and hybrid charging.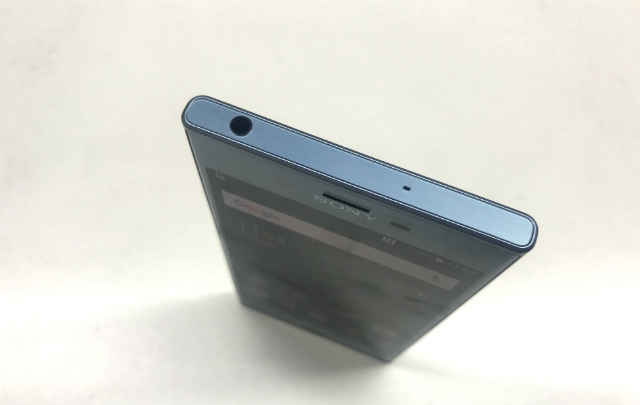 The 5.2-inch Full HD display is housed in a compact metal casing with rounded edges that provide good grip and makes the device feel premium. On initial impressions, it produces good colour balance, but is slightly on the cooler side by default. Blacks are deep and whites are clear, and you can also tweak the colour balance to your preference. In terms of battery, the hybrid charging uses Qualcomm's QuickCharge 3.0 to charge the phone fast, and the Qnovo adaptive charging cuts off charging once it charges to 90 percent. Post this, it cuts off charging to preserve battery longevity. Sony claims to have used machine learning algorithms to study your usage pattern and charge it to full only when you approach your usual time of waking up and plugging the device out of charge. This was previously seen in the Sony Xperia X and XZ, and continues here, too.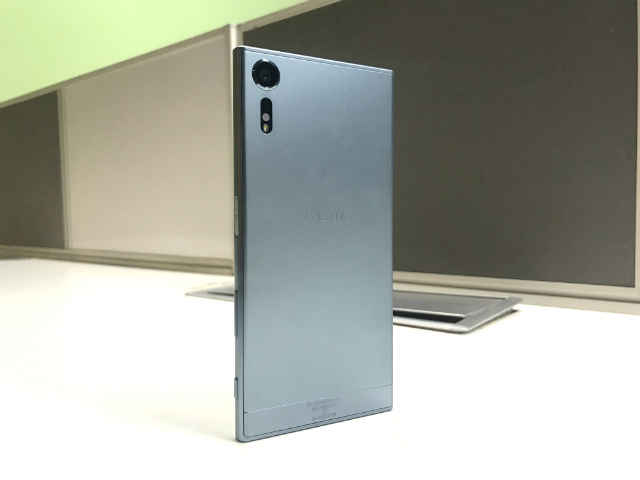 Sony is also putting focus on end-user experience with Xperia Actions, that uses machine learning algos to study usage patterns (shifting between mobile data and WiFi, notification frequencies, silent/sound modes, etc.) and provide predictive settings to aid usage. This seems to be a neat little addition to the Xperia UI that otherwise retains the same overall design, and needs to be tested further.
Initial reaction
The Sony Xperia XZs is, as we have stated before, is a stop-gap flagship till the Xperia XZ Premium is launched in India. As a stop-gap, it seems to have plenty of tricks up its sleeve, giving users the first taste of its new camera features before the flagship product is launched. Intuitive additions to battery management and user experience sound good on paper, and await further testing to confirm. Along with this, it retains an able processor, ample storage and RAM, and the familiar Xperia design that, despite being the same as its predecessor, still looks and feels premium, and certainly different from the rest of the industry.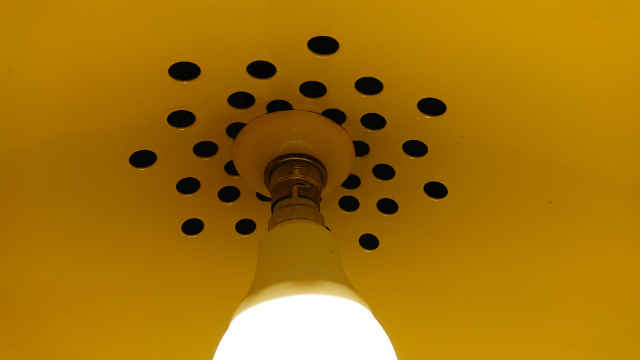 The Sony Xperia XZs will go on sale from April 11, and is priced at Rs. 49,990. As of now, all seems well saving a few minor discrepancies, barring which the Sony Xperia XZs seems to be a reasonably good smartphone on overall terms.