You can never blame Sony for not trying out something new with each of its launches. For instance, the 2015 flagship Xperia Z5 Premium was the first to flaunt a 4K resolution display on a smartphone. The company followed it with the Xperia X and X Performance with Predictive Hybrid Autofocus in cameras, and then a mid-cycle upgrade with 'triple sensor imaging' on the Xperia XZ. It's 2017 now, and here we have a smartphone that has seen relatively fewer leaks - the Xperia XZ Premium.
While some of Sony's innovations have admittedly been half-hearted attempts, the Sony Xperia XZ Premium seems to be a very different story. It is not a measly upgrade burdened with heavy jargon - instead, it actually is quite interesting. It is a story of many first-evers for smartphones, and given that it performs as well as it sounds on paper, has every potential to set new standards for mobile display and imaging.
True slow motion videos for the first time in phones
Up until Sony first announced the new mobile imaging sensor earlier this month, the best slow motion videos on phone were 120fps HD files shot on the likes of the Apple iPhone 7 Plus, or 240fps on the Google Pixel XL. With the new 'Motion Eye' technology, Sony has taken slow motion movie recording up to 960fps, improving slow mo frame rates by four times of existing standards.
In its present form, you can use the new feature to record 0.18 seconds of video that translate to six seconds of recorded slow mo time. You can use the ultra slow mo switch in between recording a certain video to take a sort-of dip into high fidelity haltered motion, which would make recording fast moving objects a real joy. Until now, the feature was present on Sony's top-of-the-line RX100 V, and this even means that the Xperia XZ Premium can be used in sections of indie movie filming as well.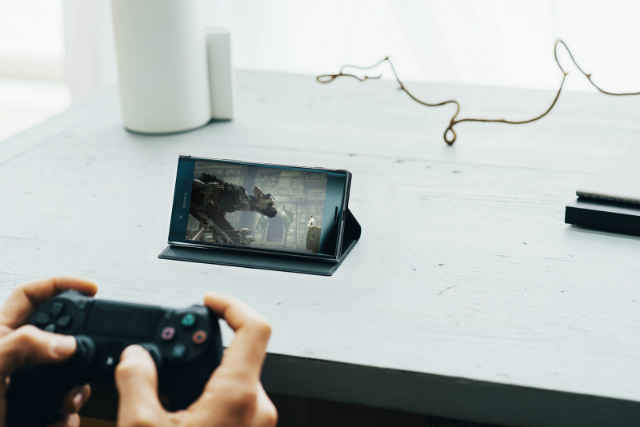 Continuous shooting also takes a four-time jump up to 120fps on theory, although we haven't yet heard confirmation of that being included on the Xperia XZ Premium. It does, however, have the capability to practically take a photograph sooner than you can blink, thanks to the added 1GB of DRAM between the stacked CMOS layers. It also carries over the triple sensor imaging system from the Xperia XZ - including laser-assisted AF, an RGBC infrared metering sensor and a new Exmor RS mould that offers larger pixels for (presumably) superior imaging. The Predictive Hybrid AF technology has been sort-of debranded, morphed and packed into the sensor's phase detection pixels and an upgraded BIONZ image processor.
To sum up, Sony has literally thrown in everything at this camera module - the typically Sony reproduction of sharp edges and vibrant colours, actually fast focusing this time round, true slow motion in videos, and a lot more. Much, however, remains to be tested.
The first true 4K display panel
Does 4K really matter on a smartphone? We kept arguing about this when the Sony Xperia Z5 Premium was introduced back in 2015, but it turned out to essentially be a Full HD LCD panel that upscaled content to deliver UHD output.
The Sony Xperia XZ Premium, however, actually uses a 4K LCD panel (2160 x 3840 pixels) with High Dynamic Range playback. While this is the latest norm in upmarket televisions, we remain doubtful of exactly how big a difference it would make on a rather tiny 5.5-inch screen size. Nevertheless, it is indeed the first time that anyone has put such a high resolution display on a smartphone.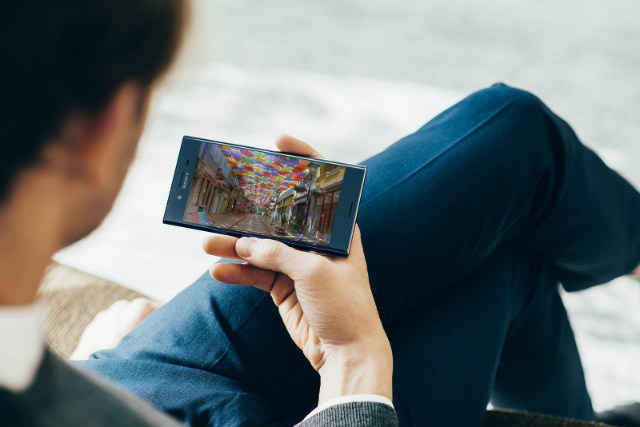 Initial inspections worldwide claim that it indeed looks incrementally better when placed against existing display panels, and it may actually turn out to be a worthy overshoot, seeing that we are on the verge of viewing 4K content more widely, and you would rather have a bit of technology that you can still see the effect of, rather than something like 8GB of RAM on a mobile device. Alongside, this can significantly improve the VR headset viewing experience, too.
Will this spur other OEMs to adopt 4K as the display resolution of the future? We're not entirely convinced, not just yet.
The first smartphone with Qualcomm's Snapdragon 835 inside
The Qualcomm Snapdragon 835 has been much discussed, and Sony's Xperia XZ Premium is the first smartphone that has officially been unveiled with this flagship SoC inside. It is expected to bring noted performance upgrades, alongside being ready to meet VR standards. The Xperia XZ Premium, in short, may just be the best-performing smartphone on the planet right now.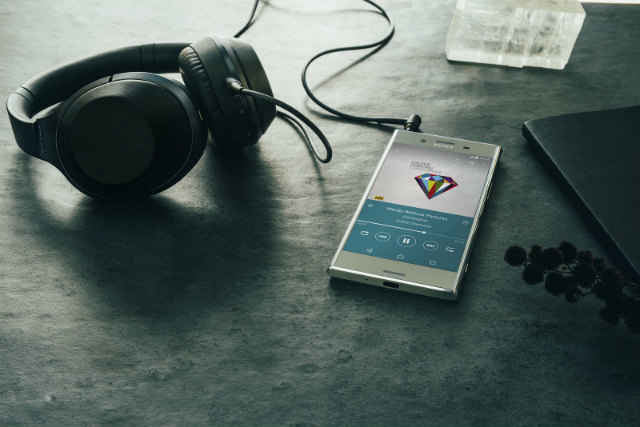 Unfortunately, the phone will not be available before Spring 2017, so technically, we would probably have a number of other flagships running on the Snapdragon 835 in the market by then.
4K HDR videos on phones for the first time
Introducing a partnership with Amazon Prime Video, the Sony Xperia XZ Premium is also touting the capability to stream 4K HDR content on your phone for the very first time. To be fair, very few may really have the necessary bandwidth needed to seamlessly stream 4K HDR videos, but I know of many who are real sticklers of ultra high resolution content, and for them, this can be a real boon.
Changing tides
The Sony Xperia XZ Premium is one stellar smartphone that possibly takes away the specifications crown at MWC 2017. However, with falling smartphone sales for Sony, you would begin to wonder how integral are smartphone plans to Sony.
But here's the deal - the company sells a vast proportion of imaging sensors currently in use across the world, is highly regarded for its display quality, and even considerably appreciated for its phone designs. The Sony Xperia XZ Premium is the company's nod towards appreciating its mobile business beyond smartphones, and works as a showcase for the technology that Sony is capable of producing.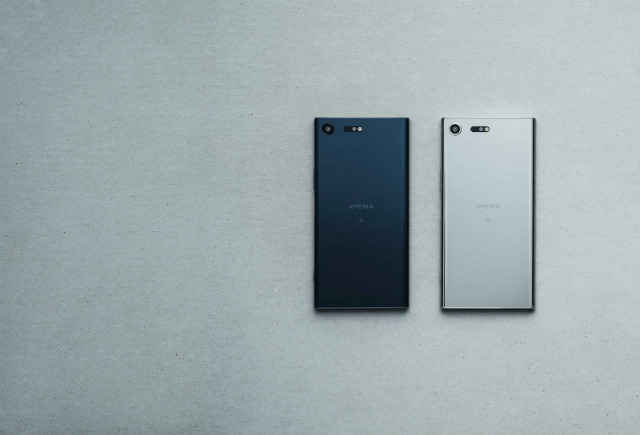 Sony, for the first time in a while now, seems to be taking a definite step, the direction of which we'd only get to know in the coming months. It will either go aggressively behind the flagship smartphones that have gathered market share, or will switch its mobile hardware division into a premium branch of gadgets that show off the latest in smartphone technology that the company can achieve.
The Sony keynote at MWC 2017 was all about many first-evers for smartphones, setting off a pretty interesting year ahead for flagship smartphones by the big players.