Messaging is a major part of our smartphone driven daily lives and Google has never been a major part of it. So, earlier today at Google I/O 2016, Google announced a new standalone messaging app called Allo, which might be able to change all that. This new chat application will not be tied to your Gmail account like Hangouts, instead it will require a phone number, just like WhatsApp. Also, it is only meant for mobile phones. The app is simple and offers a clean design from what we've seen in Google's demo. With the launch of this new app, Google also showcased its answer to chatbots, the Google Assistant, which is baked into the very core of the chat app.
Allo is a fresh take by Google on messaging and the app does not share any design aspects with Hangouts. Instead, the app seems to have a cleaner interface and features more interactive elements. The app includes a message received indicator, there are a new set of custom emojis, users can share images and can even doodle on them (a leaf from Snapchat perhaps). There is another feature called 'WhisperShout' which will let users enlarge or shrink text before sending. This seems like a good integration and will add more personalisation to the context.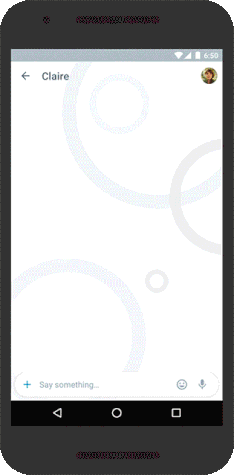 All these features are just the tip of the iceberg, the main star of the show being the Google Assistant. The Allo app integrates Google with all its search and machine learning functionalities. You can basically start a conversation with @google and ask it all kinds of questions and it will reply accordingly. You can ask about movies, facts, play dumb-charades (guess the movie) with it, select GIFs and more. This seems quite entertaining, right? But, beyond this, Google integrates itself into your conversations and gives you "Google Now on Tap." So, the app recognises context and content of the chat conversations in real time and tries to suggest appropriate responses. For example, if you are planning to go out on a dinner with a friend, the Google Assitant will suggest some restaurants nearby or according to your preference. It keeps on learning about how you respond and can truly personalise its suggestions to your needs. Out of all "chatbot" enabled messaging services such as Skype and Facebook, Google might come on the top with Allo, as Google's Machine learning and search functionalities are better. However all these features also mean, you are not really having a private chat conversation anymore.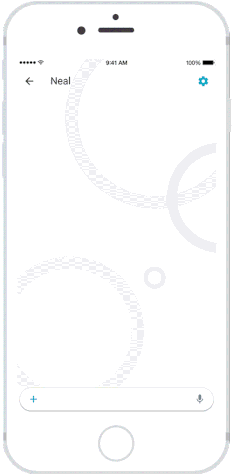 Privacy still remains a major concern with Google as in the past, its most prominently used Gmail app was found guilty of breaching user privacy. However, Google claims that Allo is encrypted end-to-end and Google will not be saving any data created by the app on its servers. While Google might claim so, we think otherwise. This is due to the fact that it has the Google Assitant baked in, which not only analyses the chat to give you better chat responses but even suggest places based on the conversations. More importantly, it learns over time. This means that the app will be throwing chat data back to Google servers and then giving you the suitable responses. That said, there is an incognito mode in the Allo app, borrowed from the Chrome browser, which bypasses the Google assitant and encrypts the conversation between users. However, users will not be able to take advantage of the Google Assistant, while chatting through the incognito mode.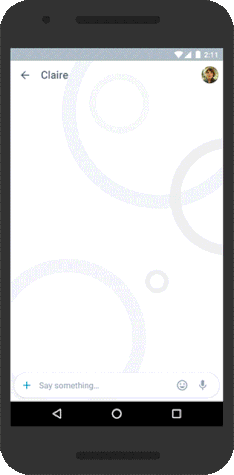 It seems like all you have to pay for privacy is some inconvenience. Google Allo is coming this summer to both iOS and Android. Also, we will be checking out the app in its full glory once it is available for download. In the meantime, you can pre-register for the app on the Google Play store.