Dual SIM Dual Active or DSDA used to be a trendy feature in the phase when we were transitioning from feature phones to smartphones. It was particularly a big deal for dual SIM feature phones in the Indian market where a large number of users needed dual SIM connectivity for one reason or another.
We did see a few Dual SIM Dual Active smartphones as well, like the Samsung Galaxy Ace Duos S6802. Gradually, however, Dual SIM Dual Standby became the default standard for smartphones as it was the more battery-efficient implementation by far. Now, Qualcomm is bringing Dual SIM Dual Active back from the dead and it is being marketed as a premium feature on its high-end chipsets including Snapdragon 8 Gen 2 and Snapdragon 7+ Gen 2. Let's discuss why DSDA support matters and why you should care.
Dual SIM Dual Active vs Dual SIM Dual Standby - What's the difference?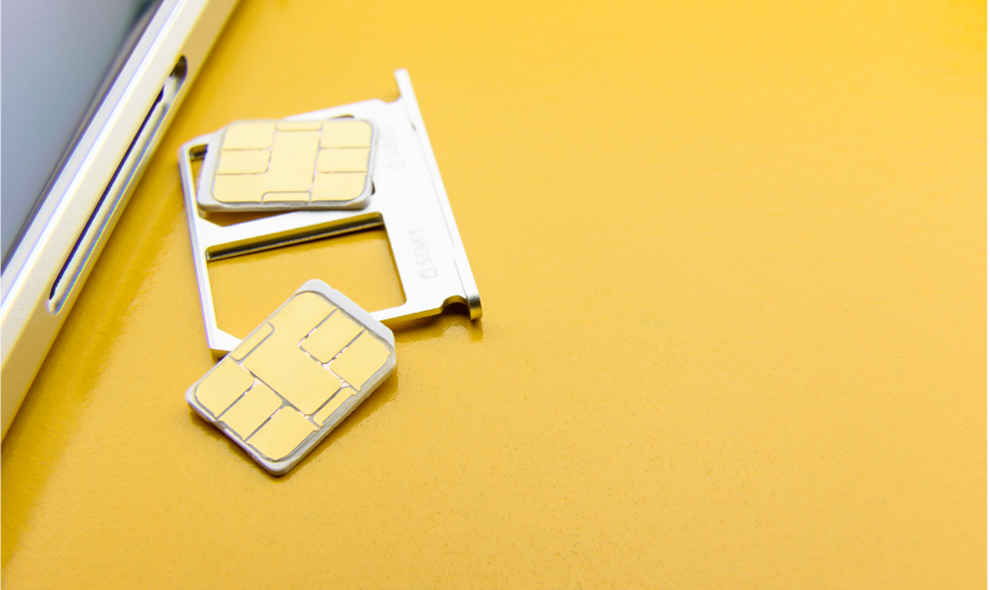 As the name suggests, Dual SIM Dual Active (DSDA) phones can simultaneously keep two SIM cards active. This means each SIM is catered to by separate radio frequency components including separate RF front end, antenna, etc. On the other hand, in Dual SIM Dual Standby (DSDS) phones, these RF components are shared by both SIM cards.
If you have a DSDS phone and are attending a call on, say SIM 1, then SIM 2 will remain inactive and you won't be able to receive calls or use internet services via SIM 2 during the interval. If someone tries to reach you on SIM 2, he will most probably hear a "not reachable" message or a blank tone.
If you are often on long-duration calls, you can request your cellular service provider can forward calls between two numbers so you are at least notified if someone is trying to reach out on the other SIM number. Mmost smartphone manufacturers make this simpler by adding this option within the phone SIM manager settings.
On Dual SIM Dual Active phones, you can keep calling and internet services active on both SIM cards simultaneously. If you are attending calls on SIM 1 and someone is trying to reach out on SIM 2, you will be notified with the regular beep and the caller will be notified that you are busy on another call. You will also have the option to jump from the ongoing call on SIM1 to the incoming call on SIM2. Meanwhile, internet services on SIM 2 won't be interrupted. This can be helpful if you are feeding an external device via SIM 2 hotspot.
Also Read: 5 smartphone specifications that are actually misleading
Does DSDA connectivity have a major impact on battery?
DSDA also comes with a battery penalty. In the early smartphone days, the RF battery drain was a major pain and it was simply impractical to keep two SIM cards active.
Over the years chipset makers have focused on making our smartphone SoCs more power efficient and perhaps the technology is now advanced enough to keep two SIM cards active simultaneously without a significant battery drain.
What Smartphone chipsets support Dual SIM Dual Active connectivity?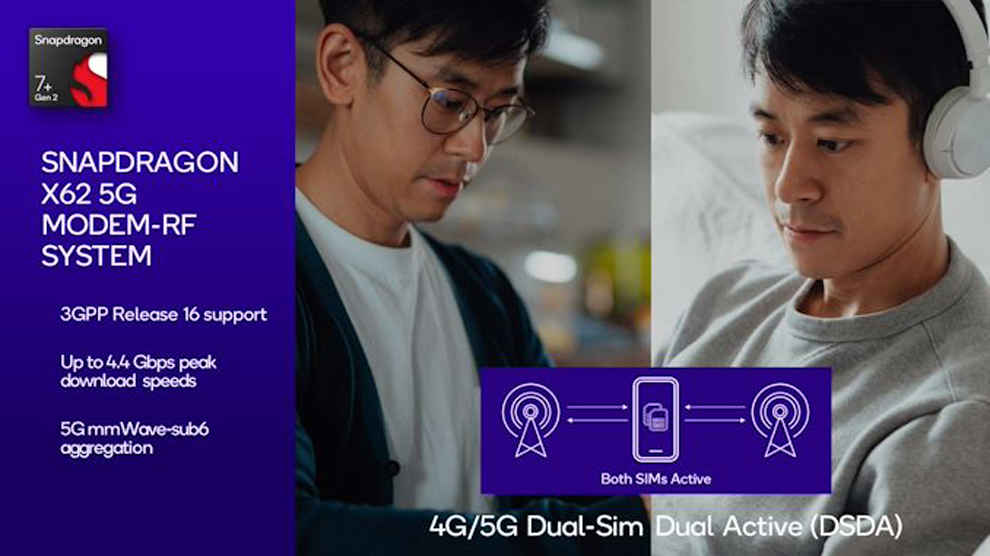 DSDA was reintroduced with Qualcomm Snapdragon 8 Gen 2allowing users to keep 5G + 5G or 5G+ 4G SIM cards on their dual SIM phones. More recently, Qualcomm also added DSDA support on its mid-range Snapdragon 7+ Gen 2 SoC.
Phones with Dual SIM Dual Active support in India
The Snapdragon 8 Gen 2 powered phones that we have tested do not support Dual SIM Dual Active connectivity. Qualcomm confirmed to Digit that DSDA support is on the roadmap for the Indian market. 5G deployments have just begun and DSDA is under evaluation in India. Qualcomm will enable DSDA support as they see demand in the market.
The Indian telecom sector has undergone significant changes since the arrival of Reliance Jio. With the introduction of new tariff plans, more users are now inclined towards using a single SIM card - which kind of reduces the incentive for Qualcomm to activate DSDA in India.
If you have resorted to using a single SIM card, none of this really matters. DSDA is of significance only if you use two different SIM cards for some specific reason and can't afford one going inactive intermittently.