Selfies are a thing, and there is no denying the affinity that many have for it. Smartphone makers have recognised this trend, and we are seeing a gradual increase in the number of selfie-oriented smartphones in India. Companies like Vivo, Gionee and Oppo have been introducing selfie-centric devices, the latest of which is the Oppo F3 Plus smartphone. Priced at Rs. 30,990, the F3 Plus will be up against selfie-centric devices like the Vivo V5 Plus and the upcoming Gionee A1, along with the overall best recommendation at around its price, the OnePlus 3T.
Seeing that this is a selfie-centric smartphone, we began with testing selfies. The dual camera setup on the Oppo F3 Plus uses 16MP and 8MP modules. The Vivo V5 Plus, in comparison, uses 20MP and 8MP units at the front, but has a very different implementation of the dual-camera setup. The front-facing camera of the Oppo F3 Plus phone is similar to the wide and standard viewing angles offered by the LG G5.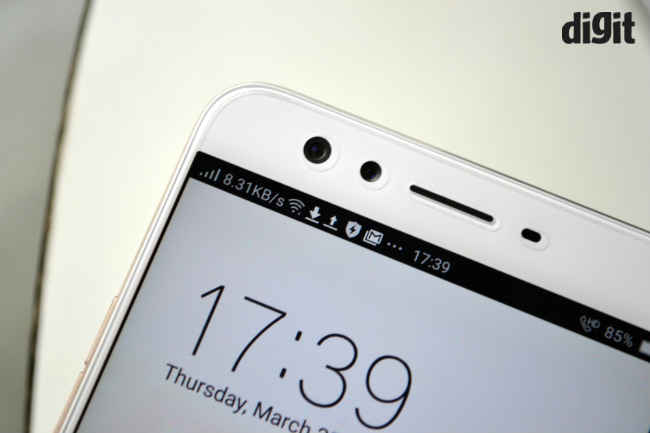 For standard, 80-degree field of view selfies, you get a 16MP sensor, and the 8MP sensor is for 120-degree wide angle selfies, also known as 'groupfies'. There is a 'bokeh' mode in the beauty tab of the camera app for soft backgrounds after having taken a photograph.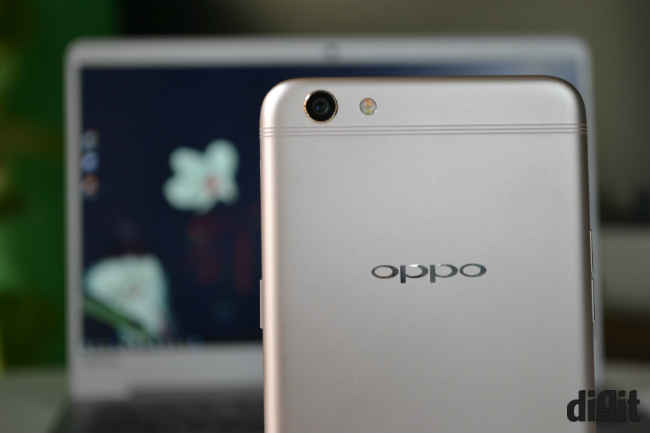 The 16MP front-facing camera has plenty of shooting modes and filters, but like us if you were looking for stellar image quality that isn't their. That being said, the image quality is definitely one of the best we have seen from a selfie camera, even better than the Vivo V5 Plus in some situations. The camera is certainly good and better than Oppo older F1 smartphone. Images look slightly whitened and the software tends to smoothen skin blemishes even in "normal mode".
The 8MP wide angle camera adds to the whole selfie experience and lets you take group pictures easily, which look decent but have the same under-saturation issue. Moreover, you get lesser details with visible noise. Although, if you just need to post the picture to Facebook, the camera does a good enough job.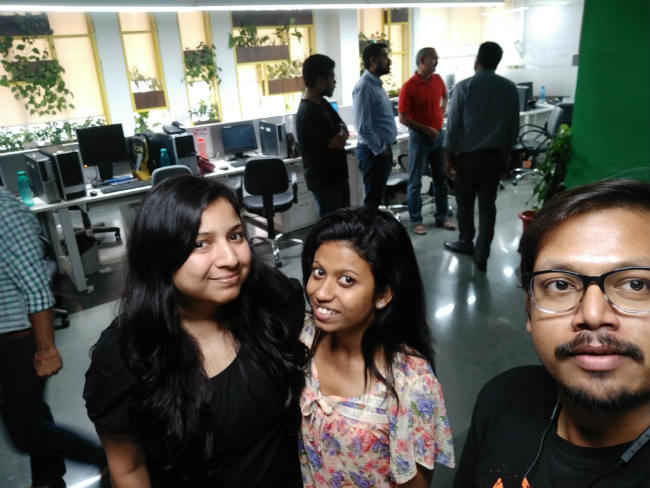 Image taken from the 16MP selfie cam (resized to fit)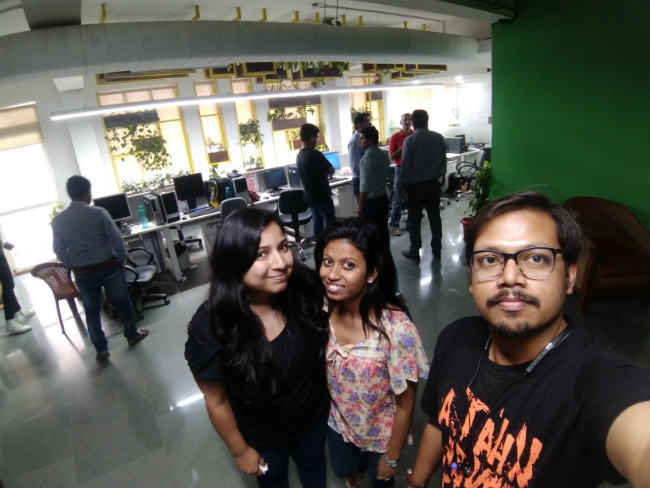 Image taken from the 8MP wide angle selfie cam (resized to fit)
At the back, the 16MP Sony IMX398 sensor does a significantly better job than the front camera. Although photos lack fine details and colours appear slightly undersaturated, you still get a decent image. There is some visible noise in the image which affect overall sharpness under low light, but the camera makes up for it with good images in natural light conditions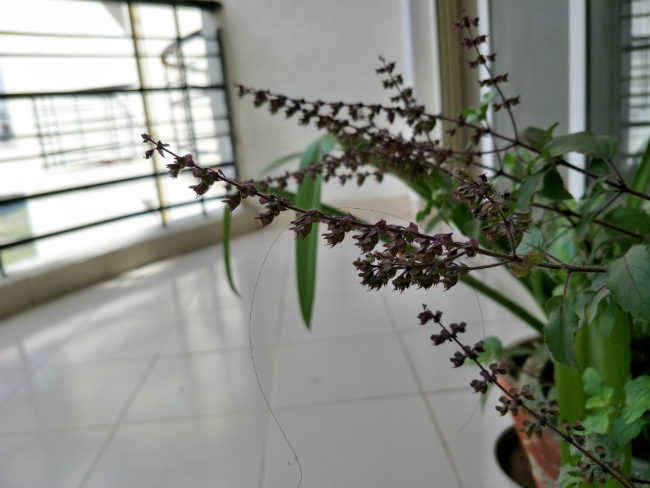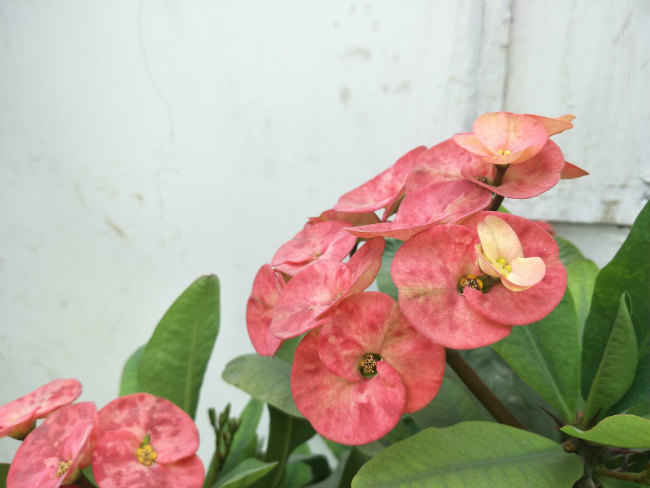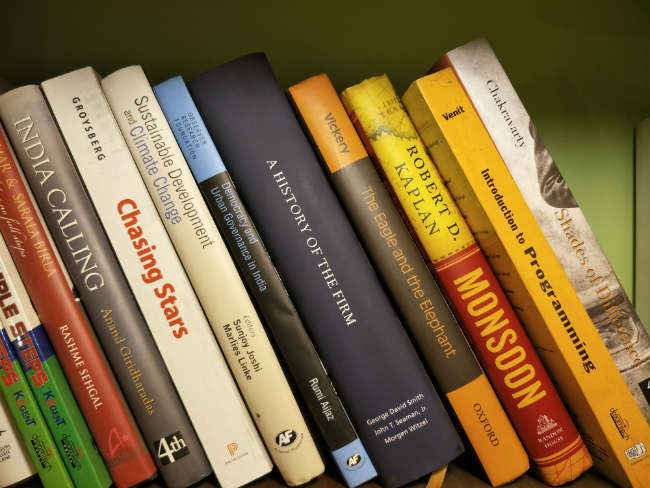 Performance, on the other hand, seems quite good. The Qualcomm Snapdragon 653-powered device is paired with 4GB RAM, and performs well for everyday tasks without any noticeable stutter on initial usage. I observed minor lags when switching between apps, and loading heavier games like Asphalt 8 and Marvel's Contest of Champions. However, gameplay in particular has been decent offering consistent frame rates in almost all games we tested. All this pushes the heat up and the F3 Plus reaches 40 degrees Celsius quite easily after about 15 minutes of gaming. However, it doesn't go beyond that.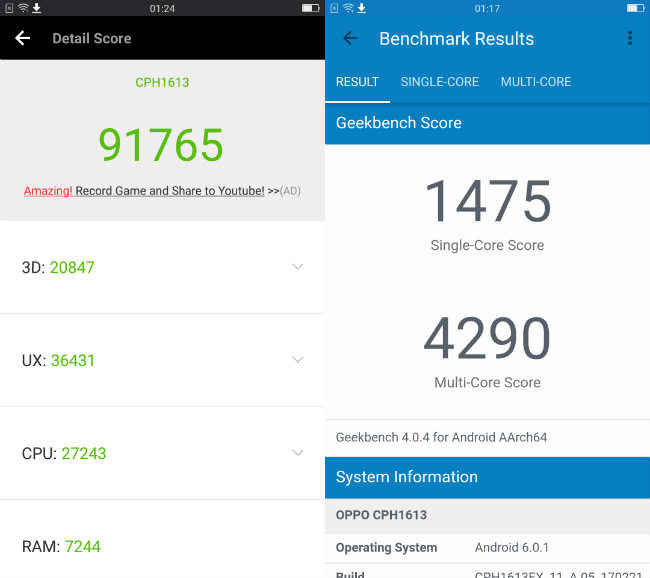 Heat dissipation through the rear panel is efficient, and the phone cools quickly once you switch to a less-intensive tasks. This is partially due to the metal chassis which feels premium to touch and see. On the front you have 2.5D curved Gorilla Glass 5 display with a 6-inch Full HD display underneath. Touch response of which is quite good, viewing angles are one of the best and it has a pretty accurate colour saturation as well. However, a larger display means a larger footprint, even though Oppo has tried to trim down the bezels to the minimum. Comparing sizes, the F3 Plus is a hair bigger than the Apple iPhone 7 Plus. So, yes, the phone can't be used with one hand.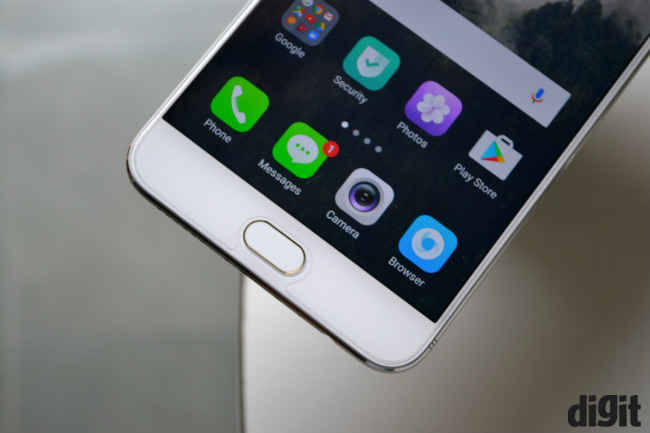 The fingerprint scanner below the display is extremely fast, very accurate and is always on, so, it can be used without turning on the display. You get ColourOS 3.0 out of the box, which is layered on top of Android 6.0 Marshmallow, which seems quite old considering it is almost 2 years old now. This is however well hidden under the UI, which is nowhere near a stock Android and may require some getting used to.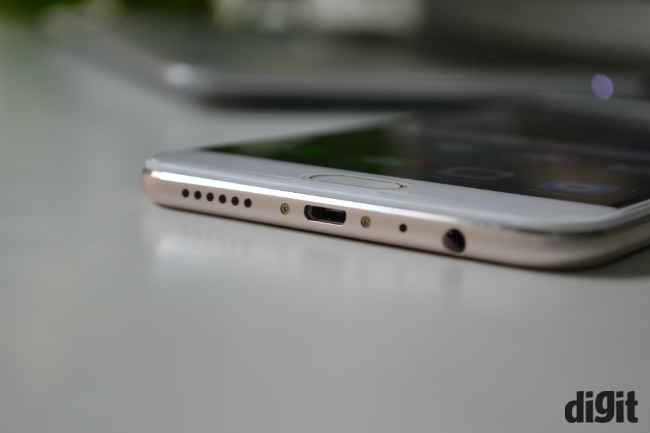 The 4000mAh battery works well with the UI and seems well optimised. On initial usage I found that the phone can go easily going beyond a day. My day included 40 minutes of calling, one hour of playing Pokemon GO, 30 minutes of navigation, almost two hours of music playback and a lot of browsing on Facebook and Instagram. While the battery life is good, the charging time is even better. The phone charges in less than two hours with Oppo's proprietary VOOC charging tech, although you would have to use the supplied power brick and cable.
Overall, the Oppo F3 seems like a good phone with considerable selfie capabilities, dependable battery life and performance. Although, a larger display will only appeal to a select few and with phones like OnePlus 3T at its tail, the Oppo F3 Plus will have a tough time justifying its price.