Oppo has been in the business of manufacturing phones for a while now. Over the years, it has launched a number of phones that have been quite interesting, to say the least. Yet, despite making great hardware, questions still remain over the operating system that Oppo ships these phones with. But, credit where credit's due, the company has made serious progress in this department in the last year or so, and now, it is has released the latest version of its ColorOS operating system, which the company has been talking up for a while now. Interestingly, the new ColorOS 12 will not only be the driving force for Oppo phones but its code is also being used to create the operating system for OnePlus devices in the future.
The first device to get access to the ColorOS 12 operating system is the Oppo find X3 pro. While the device is not available in India at the moment, the company has sent a unit to us to test out the operating system. Based on Android 12, ColorOS 12 public beta brings with itself some interesting features -- including some taken directly from the stock version of Android 12.
So, with the new operating system, Oppo now brings access to features such as the privacy dashboard that gives a quick look at apps that are using your personal data. Additionally, since it's a major redesign over the previous versions of ColorOS, there are also other markers that help it stand out as a serious upgrade in the software department for Oppo devices.
Read on to know what we think about Oppo's ColorOS 12 operating system and how it performs in real life.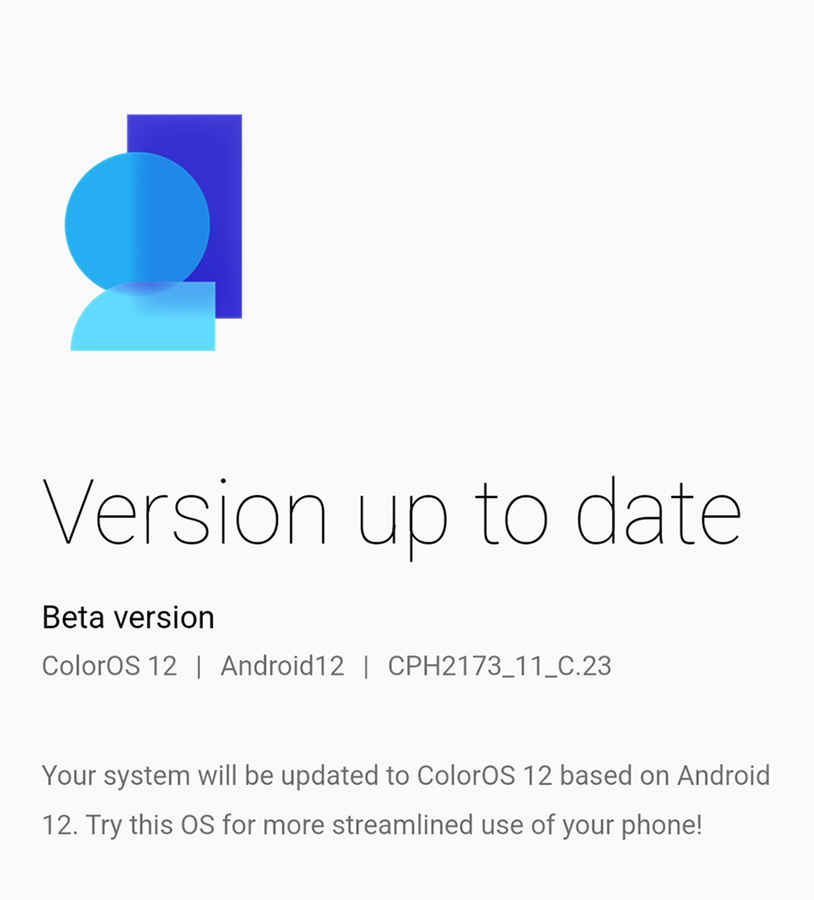 Oppo ColorOS 12: What's it's like?
One of the first things that we noticed, and subsequently loved about ColosOS 12 is just how visually impressive it is. The operating system looks clean and as good as any custom take on Android available in the market right now. From the icons to the overall layout and design, ColorOS 12 offers a premium experience -- once again something that was not always the case for the previous generation ColorOS version.
This is despite ColorOS 12 offering only slight changes in the design language we saw in the ColorOS version last year. So, while there aren't too many major differences, there is definitely enough to help ColorOS stand out from every other operating system Oppo has released in the past.
Oppo has also introduced a new wallpaper-based colour theme system with ColorOS 12. This feature essentially helps you choose one of the main colours in your wallpaper as the default theme colour of the device. While it's not as in-depth as Google's Material You, this feature does feel like a welcome beginning for Oppo devices. Over and above this, ColorOS 12 also feel more intuitive in nature, along with feeling cleaner and lightweight.
Apart from this, another interesting thing about the operating system is that ColorOS 12 comes with support for as many as 67 languages. These include over a dozen Indian languages. Depending on your usage, this feature may or may not be a big deal for you. However, the next feature we'll mention here will definitely be of interest to all users.
So as mentioned above, one of the major features to be brought in from Android 12 to ColorOS 12 is the Privacy Dashboard that gives the user instant access to all the information about applications that use the phone's camera, microphone and other sensors in the past 24 hours of the device remaining awake.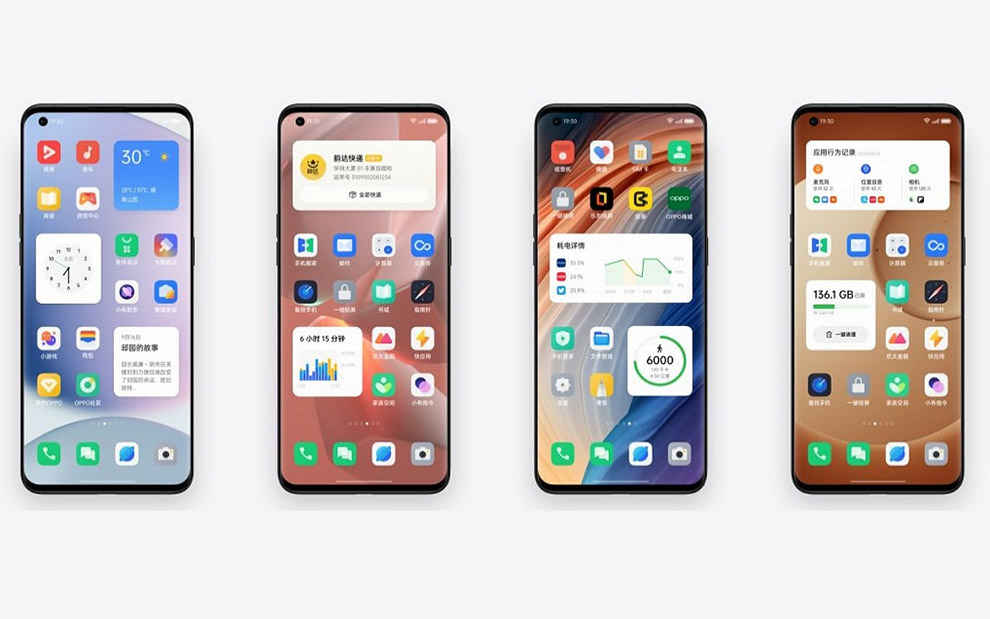 This new Privacy Dashboard essentially offers a single view into all permissions settings as well as what data is being accessed in particular apps at a given time. This dashboard also lets users easily revoke app permissions. This is not the only privacy related update that the ColorOS 12 gets from Android. Oppo claims that it is now giving users more control over how much information they share with apps. One of the ways it is doing so is with new approximate location permissions. Through this, apps can be limited to seeing just your approximate location instead of a precise one.
Other than this, with ColorOS 12, Oppo also brings a much more in-depth and information-rich way of accessing battery related data. Plus, we now also have new battery modes, including Power Saving Mode and Super Power Saving Mode. And last, but not the least, RAM expansion feature remains a part of the new software, with the feature allowing the user to increase the allocation by up to 7GB for increased performance.
Oppo ColorOS 12: Performance and verdict
In terms of performance, ColorOS 12 feels quite mature, despite still being in the public beta stage at the moment. In our time with it, we found the performance to be good. On Find X3 Pro, the operating system managed to facilitate smooth and lag-free interactions between the phone's hardware and the user.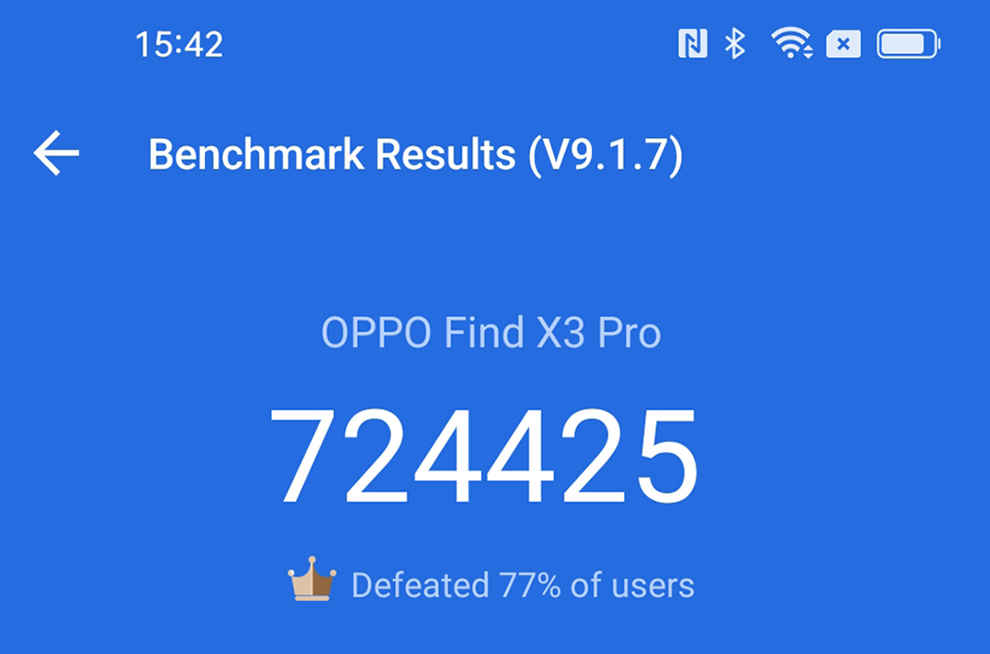 This is in part due to the fact that Oppo's new operating system comes with a new Quantum Animation Engine which adopts more than 300 improved animations which truly bring the operating system to life. While this is great for most tasks such as browsing the web and even multi-tasking, deeper inspection of the ColorOS 12 running device's performance revealed the beta build of the software is probably not being able to fully harness the power of the powerful hardware at hand.
Testing the device using our suite of benchmarks, we realised the scores weren't reaching the levels that we have seen from some other devices running the same chipset. For example, our test unit managed to rack up a score of 724425 points on AnTuTu. In comparison, devices such as the ROG Phone 5 and Realme GT which run the same chipset managed to clock much higher numbers -- both offering around 15 per cent gains in performance. The same was also the case for other benchmarks including Geekbench 5 and 3DMark WildLife. From the evidence at hand, it looks like a case of the software holding back the hardware at hand. But before we jump to conclusions, let's not forget that this phone is running a software build that's in the early public beta stage, so bugs, let alone dips in performance are to be expected.
So, once the software is made available in a stable state to the public to use, we should get better performance from the software, which apart from this little issue, looks generally like a very polished piece of code. So overall, it won't be unfair to say that ColorOS 12 for now looks like a step in the right direction.