While most companies hosted new hardware launches, Oppo took to the Mobile World Congress stage to announce its new camera technology. Called '5x Dual Camera Zoom', the setup uses two individual RGB sensors paired to different lens units to deliver wide angle and lossless telephoto imagery. While the standard wide angle camera has pretty much the same implementation as any other mobile camera, the telephoto camera uses a 5-element moving telephoto lens placed perpendicularly to the wide angle camera, inside the smartphone casing.
As the lens is placed perpendicularly inside the module and is not exposed outside, the setup uses a prism to defract light through an external lens element. This lends it a periscope-like mechanism, seeing that it too works in principle of defracted light. Bending the incident light through the telephoto lens by 90 degrees open up comparatively more space for moving lens elements, hence allowing Oppo to extend up to 5x optical zoom.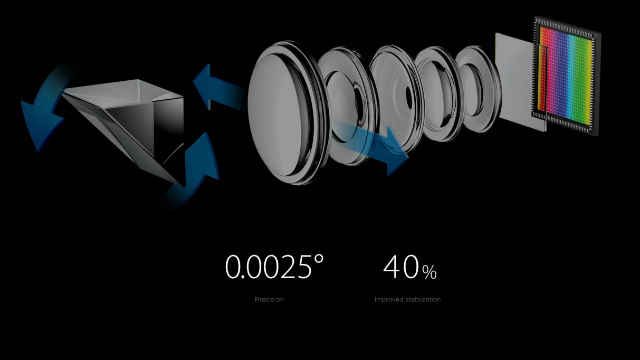 Oppo's image stabilisation technology
While a large number of components in such a small module could have led to high vibrations inside, Oppo has used optical stabilisation directly on the telephoto lens to ensure smooth zooming on subjects. This becomes the first smartphone camera to extend optical zoom on phones beyond 3x, seen on the ASUS ZenFone Zoom. Oppo also states that the entire module measures only 5.7mm in thickness, which will allow smartphones to remain slim, despite the elaborate mechanism.
While Oppo's 5x dual camera optical zoom technology may be a new overall package, it is not exactly Oppo's own innovation. It borrows the principles of this camera from periscopes, and looking deeper, the camera's telephoto mechanism was first spoken about by Apple in a patent filing spotted over a year ago. Apple's idea of optical zoom uses an external lens element to let light in, a mirror in place of a prism to reflect the light by 90 degrees towards an RGB sensor, through a moving telephoto lens. To ensure optical stabilisation, Apple's patent stated a motion-adjusting mirror to lend image stabilisation here. The entire setup looks like this: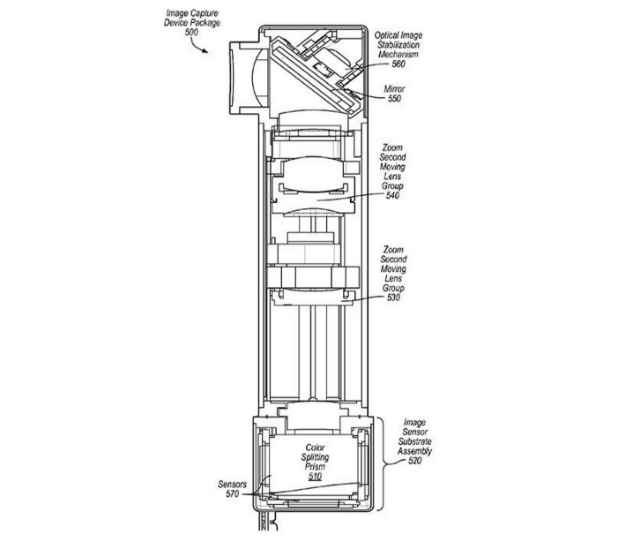 Apple's patent showcasing similar technology
The concept of using moving lens individually to produce optical zoom in restricted space is also borrowed from advanced periscopes. The prime innovation here for Oppo is to have reduced the size so drastically, along with optically stabilising the telephoto lens. This will allow smartphones to include extensive optical zoom, which till now was restricted only to compact and interchangeable lens cameras. This will also allow continuous lossless optical zoom, as against Apple's fixed lens optical zoom implementation with the Apple iPhone 7 Plus.
The prime obstructions for using moving lens elements in small casing are optical aberrations and vibrations of the moving parts. Using small, moving optical elements often lead to aberrations when a ray of light travels through it, and incidental vibrations of the moving elements cause blurred images when zoomed in. It is, hence, imperative that Oppo gets the optical stabilisation right. While larger camera bodies allow more room for including optical and mechanical stabilisation, it is way more difficult in smaller bodies. Oppo may also need wider aperture telephoto lenses to ensure optimum low light performance.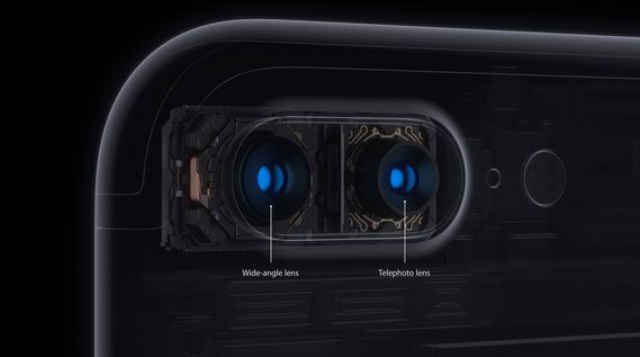 The telephoto mechanism in use right now by Apple
We hope to see the Oppo 5x dual camera zoom technology in action in a smartphone, soon. While LG has kept its focus on wide angle photography instead of optical zoom with the new LG G6, Huawei's prime area of importance has been around producing shallow depths of field, along with Leica-certified colour performance on the Huawei P10. Sony, meanwhile, has introduced its insane new image sensor with the Xperia XZ Premium, which can record 960fps slow mo videos, in HD.
All of this actually wraps up an exciting array of camera technology on display at the Mobile World Congress in 2017. Stay tuned, as we bring you more in-depth analysis of each of these technologies.