Taiwanese semiconductor company MediaTek, which offers its chipsets in a majority of budget and mid-tier smartphones in India, is currently trying to figure out a way to sort the dual SIM 4G data throttling issue. We sat down with the company's General Manager, Corporate Sales International, Finbarr Moynihan, and he told us that the company has identified the issue and is working hard to offer a solution soon. He also talked about MediaTek's market focus and why the chipmaker won't be going after breaking benchmarks. Also on the agenda were MediaTek's plans to take on IOT and the company's future endeavours. This is part of that conversation. You can also check out the full conversation on our Facebook page.
Q: Since you last talked to Digit back in 2015, your product portfolio has completely evolved, but we are yet to see MediaTek powering Tier 1 phones. What seems to be the delay here?
MediaTek is in a number of Tier 1 phones. So, if you look today pretty much any brand globally who is making an Android phone has some part of their portfolio built on MediaTek. Obviously it's the brand's decision what phones they bring to different market, but we think a broad range of phones are powered by MediaTek today.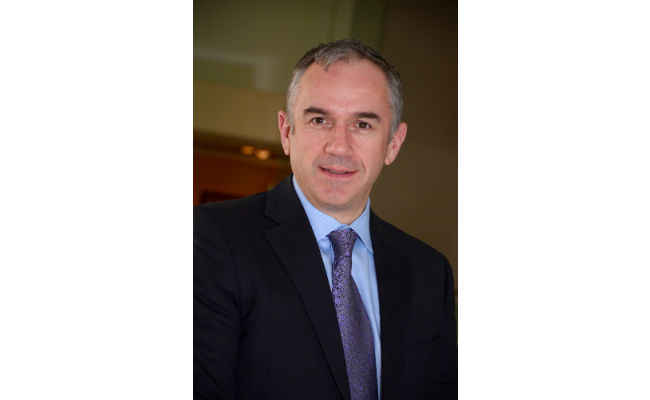 Q: There was a lot of hype created in the market about the Helio X20 and X25 SoCs, but independent reviews worldwide point towards the chip's incompetence compared to Qualcomm's flagship SoCs. Do you think Qualcomm has leaped way ahead in the game?
I think it depends upon what segment you are talking about. We see there are different tiers of products. We try to position the products in different spaces. I mean Qualcomm certainly has their space in super high end global flagship models, but we see a lot of opportunity for high performance products that are probably in segments below that, where we position our Helio family of products and they do well there.
Q: The new Helio X30 SoC is out and if we cite rumors, there are newer SoCs in the X series slated to launch later this year. Do you think, with new firepower Mediatek will be able to level the playing field? Can you tell us more about them?
We are continuously launching new products. We recently announced the Helio X30 family at MWC this year, which is kind of a highest end part of the portfolio right now. The real sweet spot for us, the real area where we differentiate, where we focus is probably in the tiers below that. This would be where our Helio P series is positioned, maybe some of the mainstream products that we deliver below that. That is where we see a lot of opportunity in the global markets. Its frankly also where we see a lot of opportunity in markets like India where rankly, the super high end market is very small part of the market and is dominated only by very few brands. We see much more diversity, much more opportunity in the middle mainstream part of the market.
Q: After China, India has been one of the key markets where Mediatek has witnessed significant success over the past few years. How do you see the growth story progressing over the next two years, do you have any specific targets in mind for Indian market share?
The Indian market is quite an important market as it is the second largest global smartphone market. The thing that is quite interesting is other big markets like the US or China have sort of become saturated. There is not so much year over year growth in the smartphone volumes in those markets. Of course, they are still a healthy market, it's a replacement market. India is still I think on a growth phase. We are still seeing, feature phones to smartphone transition, 3G to 4G transition and we are still seeing a lot of first time smartphone buyers and consumers coming into the market. So, that's quite exciting as it is driving the overall number, driving the overall growth. On top of that I think what we will see in the next couple of years, looking at how other markets have evolved is that there is also going to be an exciting replacement market developing in India. So, People are going to be moving from their first smartphone to their second and so on. In general, that tends to mean is they traded up, they are gonna go into higher performance. They probably know what they want, like a better camera experience, better user experience, better multimedia experience. That tends to play into a sweet spot where MediaTek's value proposition is at its strongest. So, that's what gives us a lot of hope and excitement about the Indian market.
Q: MediaTek has been implementing all their SOCs around the ARM architecture so far, even when going deca-core. Do you have any plans of working on your own custom SoC architecture, something like what Samsung, Apple or Qualcomm are doing?
No, our plans are to basically leverage the standard ARM architectures, standard ARM cores. We think that gives us the fastest response to the market. So, we are gonna probably stay on the standard ARM architecture.
Q: Going forward almost all major chipmakers are working towards lowering power draw and increasing performance. Is shifting to a smaller manufacturing process, the right solution?
It is one solution, it is probably not the only solution. The industry has continued for many many years to be driven by the move from one process node to another process node. Frankly, I think as we have reached to some of these new process nodes, you can't rely just on the process node to give you that power advantage and that's where architecture and innovative architecture gain advantage with their process technology. I think architecture and the overall optimal system solution are probably the way you should really focus.
Q: In a report published by COAI in March, MediaTek enabled dual SIM devices were flagged. As per the telecom body, when a 4G only SIM is placed in the second SIM slot of a MediaTek enabled dual-SIM smartphone, there is almost 40% data drain from the 4G SIM present in slot 1 of MediaTek powered dual-SIM devices. Can you explain what went wrong here and what percentage of phones were affected?
It is a little more complicated than the reports would lead you to believe and actually we strongly disagree with the assertions that is was a MediaTek only issue. Infact, it's more of a broad ecosystem issue across the entire handset ecosystem in India.
Firstly, there are somethings that are unique about the whole how 4G networks have rolled out in the market in India, different to how they have rolled out in other countries. Also, the use cases associated with dual SIM are somehow affected by that.
When the report came out, we did a lot of work to really try to dig into this and understand what was going on here. What we found was that it was not a uniquely MediaTek issue. Infact, it's basically affecting handsets and chipsets from pretty much everybody in the ecosystem. Some more than other, some less than others. The second thing is its uniquely Indian. This is not something we see in the dual-SIM performance of any other handset in any other region or any other country.
MediaTek was one of companies I think at the forefront of driving and developing the whole dual-SIM use case. So, we have many many years of experience with working in this area. That said, when we finally did understand what the issue was and frankly, this 40% number is really not what we see. There are far wider variations I think in the normal use cases in the network that are very hard to disentangle it from this dual SIM issue. What we did find was that there were certainly some optimisations we could bring, given what was happening in the networks in India and the operations in India and we have implemented those optimisations into the software solution and now we are seeing that the dual SIM performance behaves as we would expect and as it should in a normal network.
Q: Has MediaTek started fixing the problem in newer handsets?
We are in the process of working through all of that. Part of it was really understanding what the issue was, part of it was building these optimisations into the software. Part of the solution is testing within the network and with the operators and we are in the process of pushing all that out now.
Q: Tell us what MediaTek is doing on the IOT front?
IOT is a obviously a big topic in the industry and it's definitely a big focus for us. We have a dedicated business unit focused on the IOT area. Few different focuses for us in that area. I think our first wave of focus on the IOT space was probably what I would recall the consumer IOT - wearables, trackers, those kinds of things. As well as things like home automation, smart home kind of applications, and those continue to be very big areas of focus for us. I think moving forward, we are starting to see now a lot of activity in the industrial IOT space. So, this is getting into things like smart cities, smart factories, and more. We will try to see different solutions and different connectivity options that will target those different segments of the market.