Since the launch of its first phone in India in 2020, iQOO has maintained a special focus on smartphone gaming. Over the past two years, iQOO has launched a number of interesting phones, all packed with powerful hardware and some with even special gaming-first features. These devices have been quite popular with buyers, and because of their high price to performance ratio, managed to make a name for themselves in the smartphone gaming circles in the country.

We recently sat down with iQOO's India Head, Nipun Marya, to understand how the company plans to build on the momentum from last year, and also its plans for promoting smartphone gaming and E-sports in India.
Q: What are iQOO's plans for smartphone gaming in India?
A: The gaming industry has witnessed an upward growth every year. E-sports has been a growing and emerging sub-segment in the country with close to 10-15 million viewers in India in FY20, which is projected to grow exponentially to 130+ million viewers by FY25.
iQOO sees potential in the growing esports space and is committed to empowering potential gamers in the country. Staying true to its brand philosophy, "I Quest On and On", iQOO hopes to bring the joy of adventure to users through technology. By focusing on delivering unmatched performance and unique experiences, iQOO aims to empower a new generation of gamers to break through boundaries and explore new possibilities.
Taking iQOO's commitment to promote E-sports in India forward, we partnered with KRAFTON for a first-of-its-kind BATTLEGROUNDS MOBILE INDIA SERIES. As a part of the partnership, iQOO is the title sponsor for the BGMI tournament, which is the biggest Battle Royale Esports event in India. The tournament witnessed more than 100K registered teams competing for prize money of INR 1 crore for which the semis start from January 7, 2022.
Other than this, one of the first Esports initiatives by iQOO was #iQOORaidNights launched with top YouTube streamers—Tanmay Bhatt, Samay Raina and GamerFleet. The aim of the initiative was to find India's next big gaming streamer and also reach out to a larger audience by partnering with streamers followed by iQOO's target audience. iQOO also launched its first gaming IP – "iQOO All Stars Cup" to find India's best BGMI team.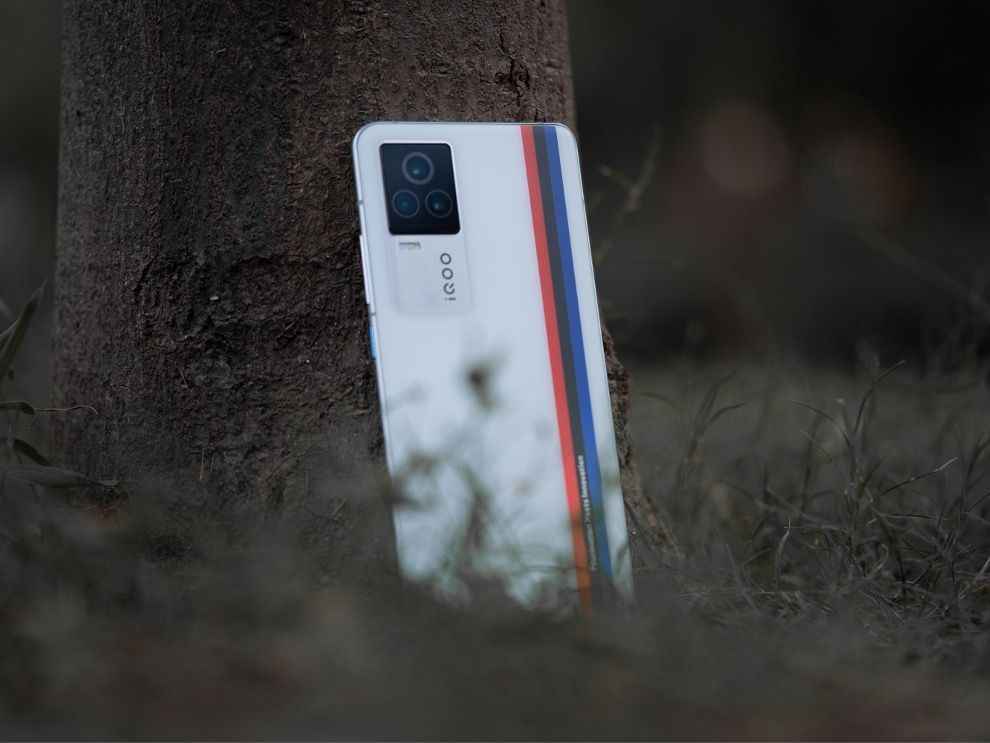 Q: Tell us about your association with BGIS. How are you leveraging iQOO smartphones in the tournament?
A: In line with our commitment to promote E-sports in India, iQOO has associated with BGIS by naming iQOO 7 Legend as the official smartphone for the finals of the biggest Battle Royale E-sports event in India. As the iQOO 7 Legend is one of the most powerful smartphones available right now with industry-leading specs, it will be the smartphones on which the finalists will be playing BGIS finals. The iQOO 7 Legend houses an industry-leading 4096mm2 vapour-liquid chamber cooling system, enhanced UFS 3.1 and LPDDR5 RAM with dual speakers and a dual linear motor for an unmatched smartphone gaming experience.
The iQOO BATTLEGROUNDS MOBILE INDIA SERIES has received an overwhelming response with an expected viewership of 30 million watching the series live, and this is the first E-sports tournament hosted by KRAFTON following the incredible response by fans to the official launch of BATTLEGROUNDS MOBILE INDIA earlier in the year. This association aims to further strengthen iQOO's footprint amongst the existing as well as the potential gaming community. We are certain that the dynamic iQOO 7 Legend, infused with best-in-class specifications will be solid support for all the participants and will be equally loved by the gaming community.
Q: How will iQOO's upcoming smartphones attempt to maintain a stronghold in the gaming segment of the market?
A: You can say we are up for new challenges. The Indian market is one of the fastest-growing smartphone markets worldwide, and CMR estimates suggest a potential 5-8 per cent year-on-year growth in smartphone shipments.
We have plans to launch the most robust and performance-oriented products this year as we expand our portfolio. iQOO will be amongst the first brands to introduce 120W fast-charge technology in India with a combination of Snapdragon 8 Gen 1 and ultimate gaming features like Dual X-axis linear Motor and VC Liquid Cooling System in the iQOO 9 series. Such a combination of hardware and features will result in an unparalleled smartphone gaming experience and even in future, we will continue to offer an industry-leading proposition for high-performance devices.
Q: Can you tell us anything about iQOOs upcoming phones in India? Can we expect the iQOO 9 to be launched in India any time soon?
A: Intending to fulfil the requirements of gamers, iQOO has introduced a series of smartphones, starting with iQOO3 to iQOO 7 series, iQOO Z3, and iQOO Z5(₹ 26990 at amazon), that provides extreme performance and ultra-gaming experience. Building further in that direction, iQOO will soon be introducing the premium flagship iQOO 9 series in India which will have power-packed features like SD 8 Gen 1, 120W Flash Charge, and Dual X-axis linear Motor and VC Liquid Cooling System. It will be undoubtedly one of the best offerings of the year and we will be launching it very soon.