The Huawei P30 Pro offers an impressive camera stack, something that we learned through our use of the camera for a short duration of time while in Paris for the phone's launch. Huawei shared are review unit of the phone with us and before anything, we spent a number of days just using the camera, understanding what it can do, and testing the claims Huawei made during their launch event. If you're wondering if the Huawei P30 Pro's camera is worth all the hype its been gathering, then read on. We promise it will be worth it.
Huawei P30 Pro Camera Specifications
Huawei P30 Pro Camera Specifications
Primary Camera Sensor Resolution
40 Megapixel, RYYB
Primary Lens Field of View
27mm
Primary Lens Aperture
f/1.6
Telephoto Camera Sensor Resolution
8 Megapixels, RGBG
Secondary Lens Field of View
135mm
Secondary Lens Aperture
f/3.4
Tertiary Camera Resolution
20 Megapixels, RGBG
Tertiary Lens Field of View
16mm
Tertiary Lens Aperture
f/2.2
OIS
Present on primary and secondary lens
Autofocus
PDAF on all three cameras
Time of Flight Camera
For depth information only
Front Camera Resolution
32 Megapixels
Front Camera Aperture
f/2.0
Autofocus
No
Disclaimer: All images have been resized for web. You can see the full resolution images in our Flickr Gallery.
Primary Camera
There are a few start points for the Huawei P30 Pro, and the primary camera is one of them. The 1.17-inch sensor is the largest on smartphones, larger than the IMX586. Then 40MP resolution means that the large sensor has fewer pixels (as against the 48MP packed into 1/2- inch sensor). Huawei also employed a very clever trick of replacing the green pixels on the Bayer filter with yellow.
The science behind replacing yellow with green, as it turns out, is pretty simple. Their reasoning is that when you mix red and green, you get yellow. Replacing the green photosite with yellow means that the sensor is getting information from the green and red wavelengths of light, thereby increasing the information captured. The logic is sound, but we're not really sure about the physics/sensor level workings of this as Huawei has not shared any information about the specifics of the sensor design.
The 40-megapixel sensor produces incredibly impressive photos, regardless of the time of day. Huawei had claimed that the P30 Pro can take better low light photos in the normal photo mode, than any other smartphone. In fact, they even went as far ahead to say that you won't need a night mode after seeing what the sensor can do. They were right. Just have a go at the photos below.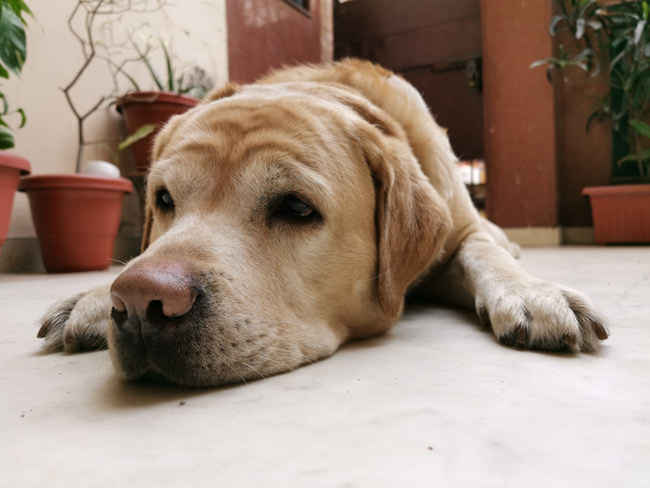 f/1.6, ISO 50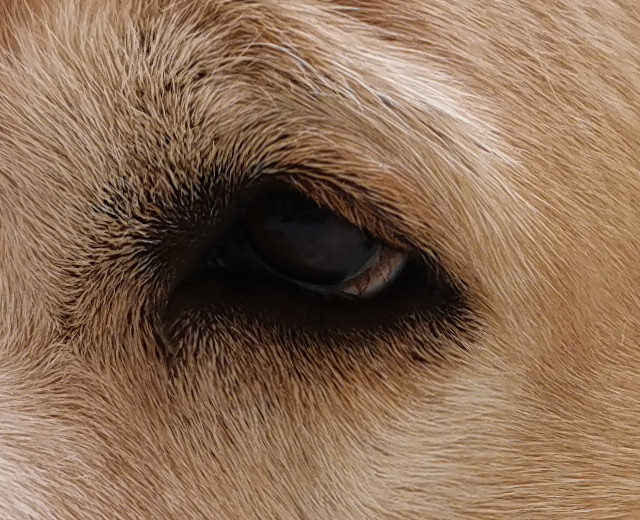 100% Crop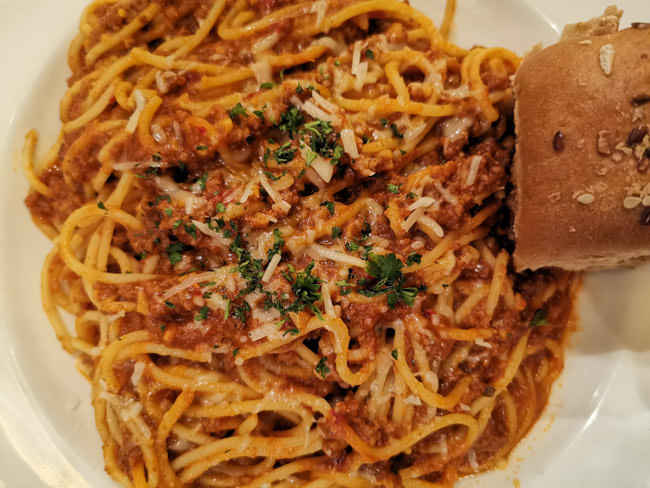 f/1.6, ISO 500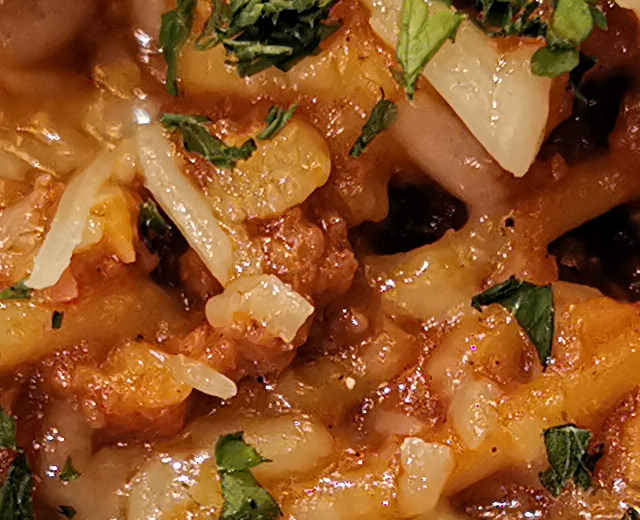 100% Crop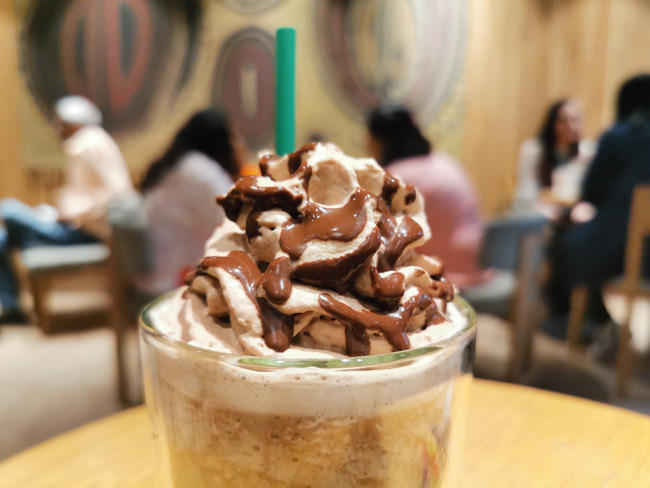 f/1.6, ISO 160
To conclude our review of the primary camera, the 10MP output from the camera does look far more impressive than the 40MP output, although, if you shoot in RAW and edit the photos with patience, you'll have on your hands photos worthy of being printed on large canvases.
Ultra Wide Camera
The ultra-wide camera on the Huawei P30 Pro packs 20 megapixels worth of resolution, but a standard RGB sensor. The camera also sports auto-focus, a critical feature that is missing on the Samsung Galaxy S10+. Having AF on the lens really helps enhance the camera's usability since you can now frame your shots more freely.
We noted that the ultra-wide angle lens exhibits some distortion, but it is very well controlled. As long as you're not shooting architecture, and even then straight lines, you won't really be bothered by it. The lens has stellar sharpness in the center with the corners becoming a little soft. As long as your subject isn't in the corner, it won't be a problem. Here are some samples from our time shooting with this camera.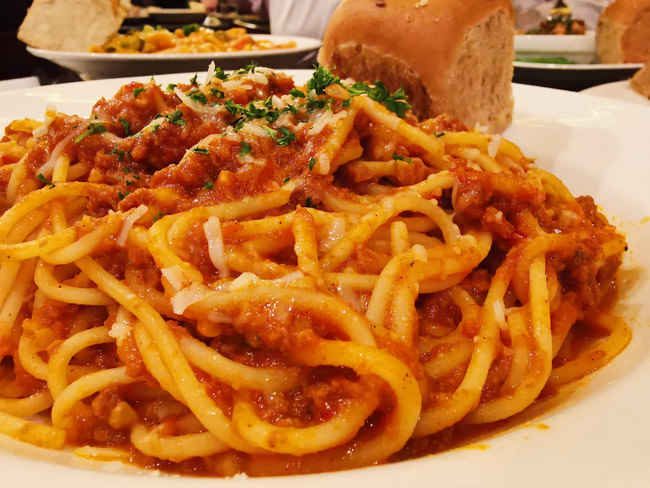 f/2.2, ISO 640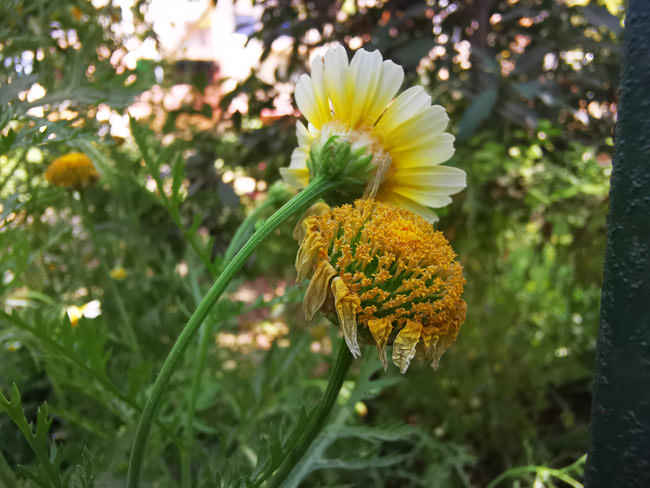 f/2.2, ISO 80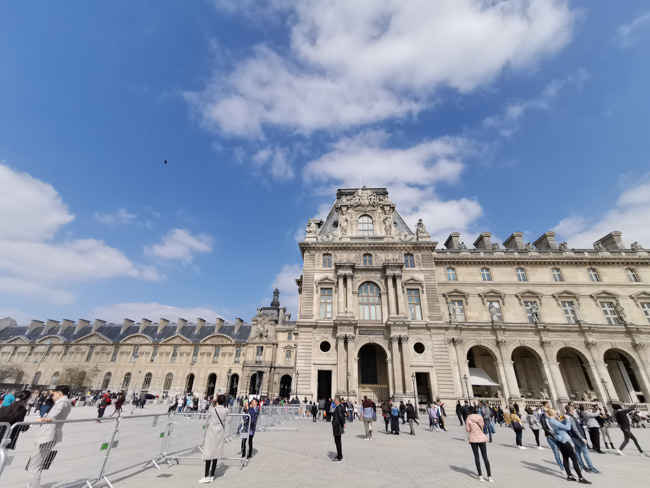 f/2.2, ISO 50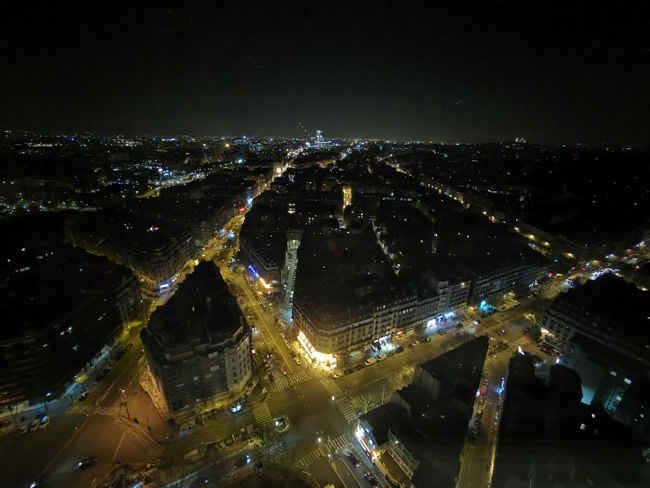 f/2.2, ISO 3200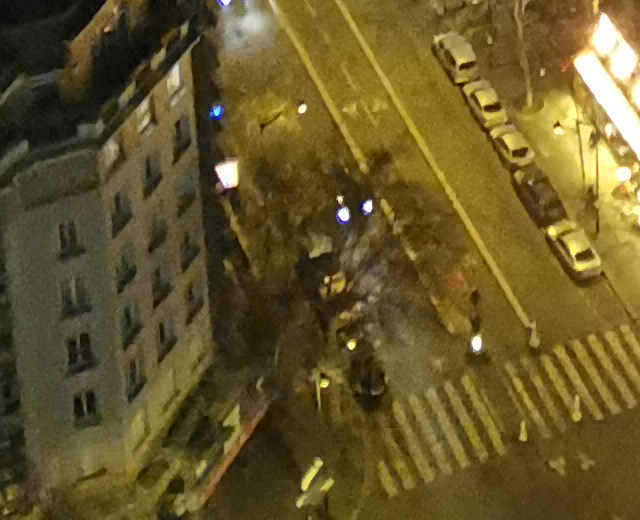 100% Crop
To summarise, the ultra-wide-angle lens produces acceptably sharp images with the sensor being able to resolve a decent amount of detail, as long as you're shooting in good light. The ultra-wide camera does not have the same low light capabilities as the normal sensor, but if you do want to shoot in low light with the ultra-wide camera, you'll have to switch to the night mode.
5x Optical Zoom & 10 Hybrid Zoom
The other star feature of the Huawei P30 Pro is the 5x optical zoom which utilizes a periscope design. Essentially Leica has used a prism to re-direct light onto the 1/4 RGB sensor that is mounted vertically on the inside.
The 5x optical zoom offers a reach that has never before been achieved using optics on a smartphone. The images out of the camera are incredibly crisp and sharp when shot in good light, but from the time of dusk onwards, there is a significant loss in detail due to noise reduction. Unfortunately, with a quarter-inch sensor and an f/3.4 aperture, the low light effectiveness of the camera is greatly reduced. We see in photos shot in low light that they are devoid of any detail. The other thing of note is that when you're zoomed in at 5x, its actually 135mm of focal length. The more you zoom into something, the easier it is for the system to experience shake. The OIS works decently well at 5x, but when shooting at awkward angles, you are very likely to experience shake in your photos.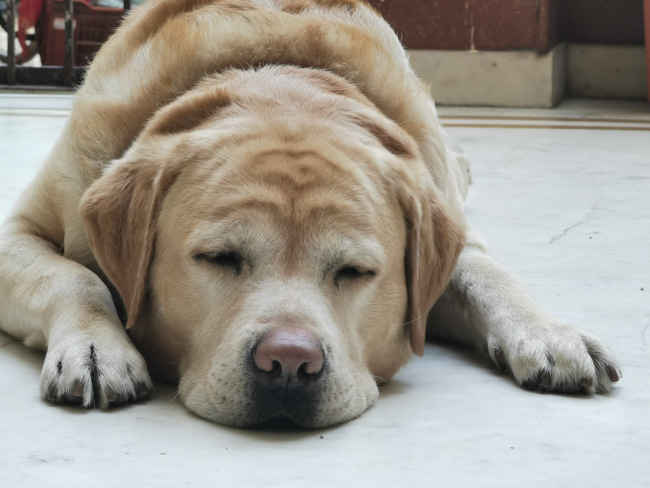 f/3.4, ISO 100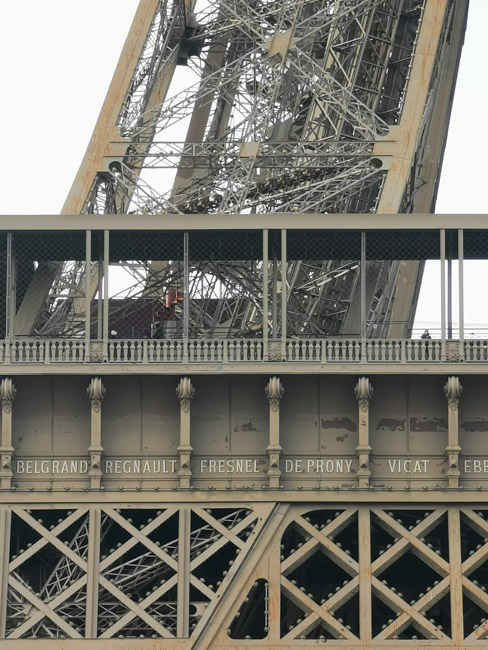 f/3.4, ISO 50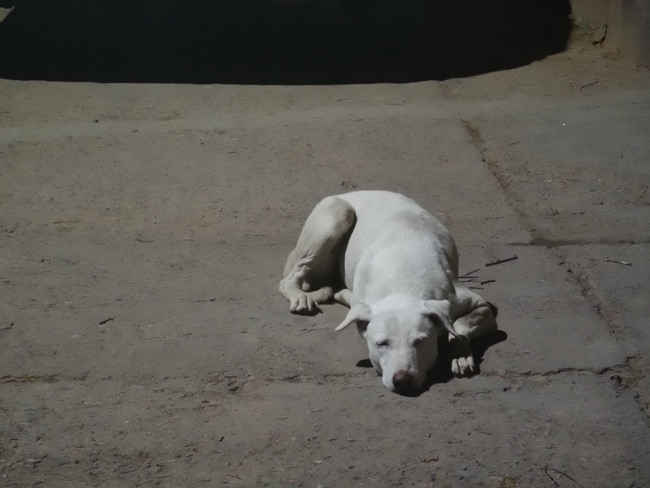 f/3.4, ISO 2000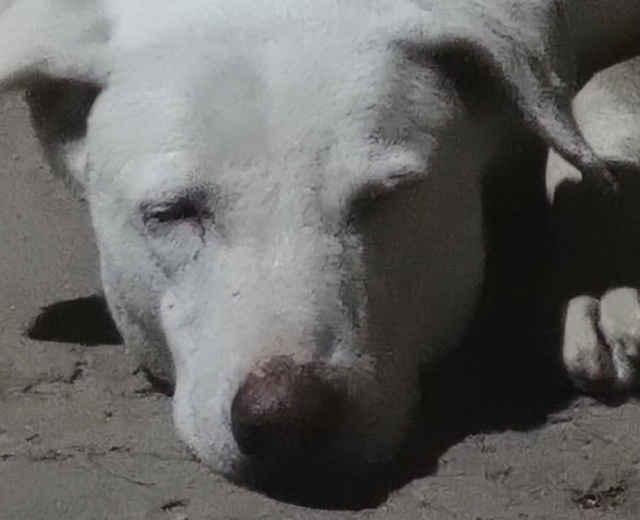 100% Crop
The 10X hybrid zoom works by combining information from multiple sensors into one image, resulting in some very surprising image quality. For the day time shots, we found the detail to be surprisingly well preserved. The shots appear as if they may have been taken with a 10x optical zoom lens. But again, in low light, the performance severely suffers, yielding unusable shots. This is due to the painfully slow shutter speed. We noted in the low light samples of the 10X hybrid zoom that they were shot using the primary camera, but even so, there is significant smudging of details. We believe that the 10x hybrid zoom is an incredibly powerful thing to have on a smartphone and the feature does perform impressively well when there is ample amount of light. We do not recommend anyone rely on the hybrid zoom when shooting in lower than normal lighting conditions, let along in low light.
Low Light
The third feature of the Huawei P30 Pro is its low light capabilities, which is separate from the Night mode. In normal camera mode (and as long as you're shooting from the primary 40MP camera) the camera works absolute magic. We were pretty shocked to find the Huawei P30 Pro churn out decently exposed photos of scenes that were even barely lit. Here are some photos that were purposely shot in the worst light possible.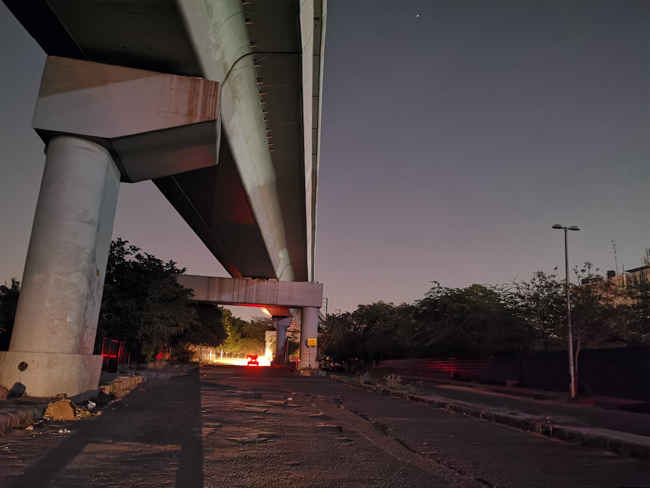 f/1.6, ISO 25600. yup, you read that right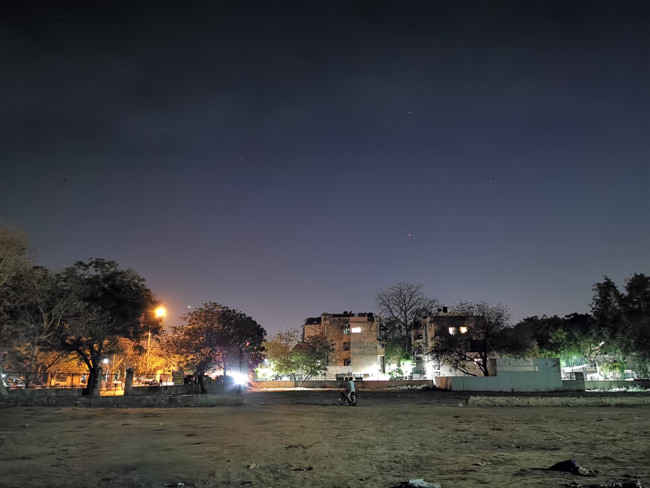 f/1.6, ISO 6400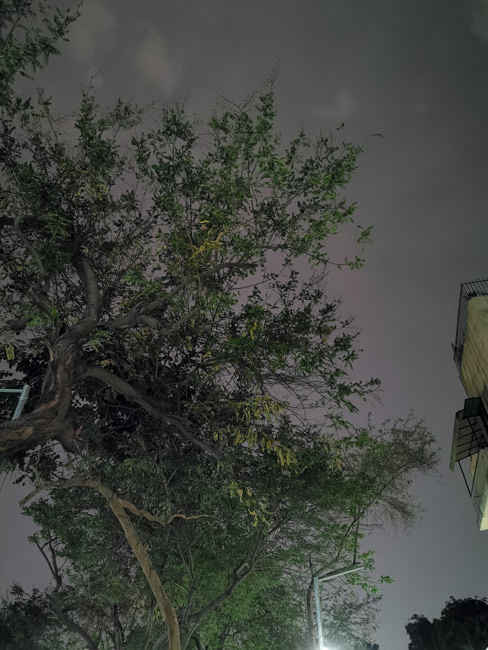 f/1.6, ISO 6400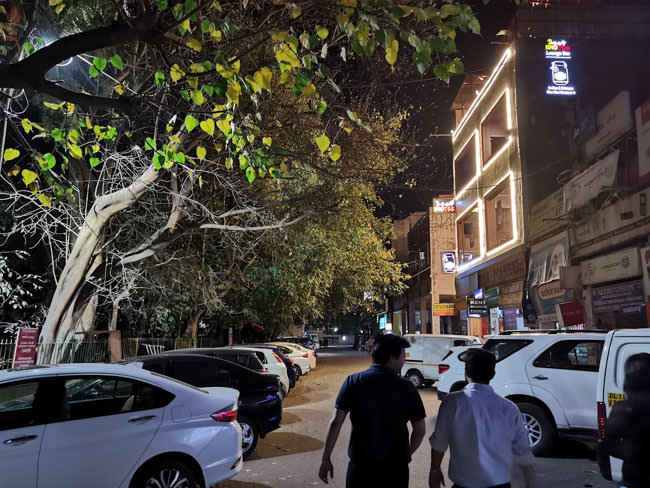 f/1.6, ISO 640
Examining the photos closer, we learn a few things. For starters, they appear to be free from both grain and colour noise that tends to develop in low light shots. The noise reduction algorithm being used is incredibly sensible as the resulting images do not end up with any blobs or colour and neither do they end up looking like paintings. You really need to see it to believe it, so here are some samples, but do go over to the Flickr gallery for full resolution samples.
Sadly, this level of low light performance is limited only to the primary camera, leaving the ultra-wide and telephoto cameras to rely on the Night mode for any kind of decent low light photos, and even then, they're a hit or miss. There is no way to not be impressed with what the P30 Pro is capable of achieving using the RYYB sensor in low light. You can even see stars in some of the above samples.
Selfie Camera
With 32 megapixels worth of resolution packed into the front-facing camera, the P30 Pro offers a pretty good selfie experience. We used the camera across lighting situations and found that day time photos result in the best dynamic range and colour reproduction. There's adequate sharpness across the frame in good light, but indoors or low light photos are again subject to noise reduction and some loss in the texture of the skin. Let the below samples help you draw your own conclusions.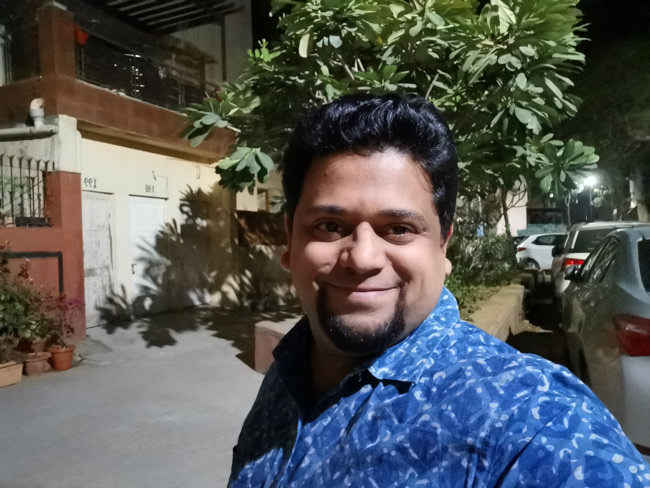 f/2.0, ISO 2000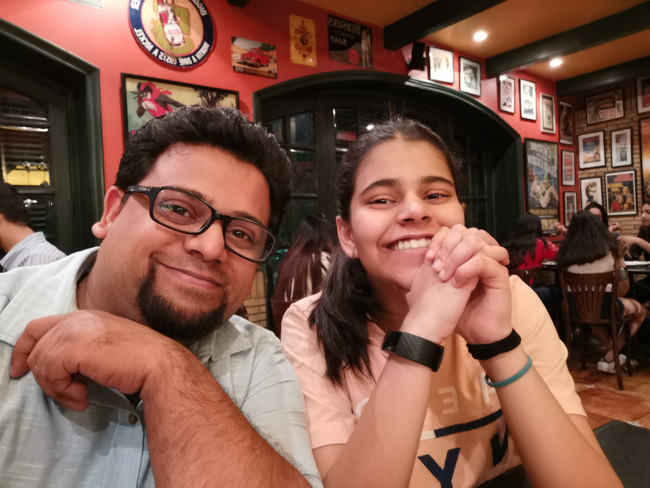 f/2.0, ISO 1250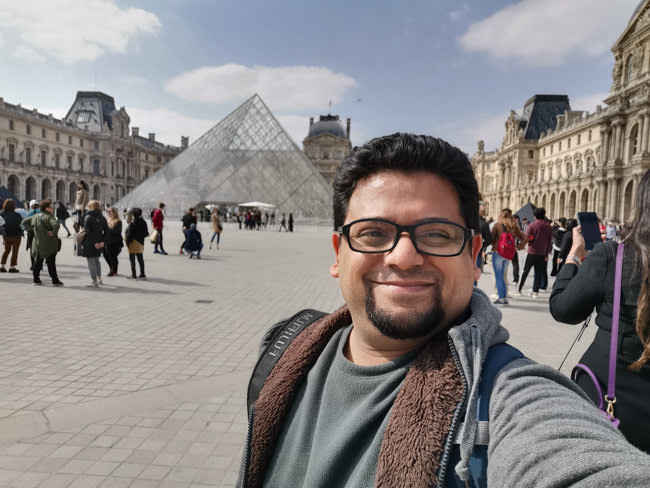 f/2.0, ISO 50
Shooting Modes
The Huawei P30 Pro offers a number of shooting modes designed for specific kinds of photography. There is a super macro mode that allows you to get really, REALLY close to the subject. The results are impressive as long as the subject or your phone don't move. The camera also offers a Portrait mode alongside an Aperture mode. The former only works when it detects a human face and offers bokeh of different shapes. The Aperture mode simulates a lens aperture and works with any kind of subject in the frame. In fact we found that the aperture mode was able to produce better images of subjects than Portrait mode, but this is pretty much just a software thing. The Pro mode allows users to shoot through either of the three cameras using manual settings, but best of all, allows you to capture all images in RAW.
Shot in Super Macro mode, f/2.2, ISO 50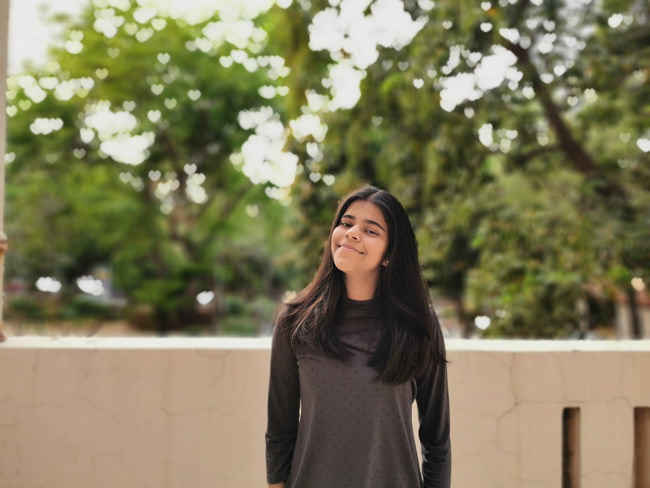 Shot in portrait mode using heart bokeh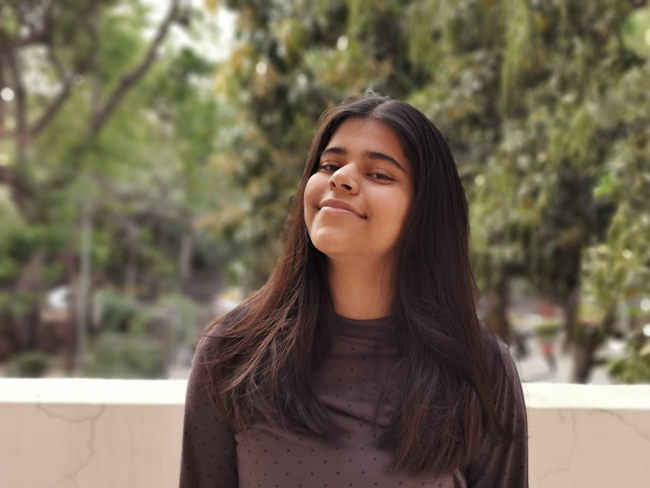 Shot using Aperture mode at f/2.8
Conclusion
The Huawei P30 Pro offers the best imaging performance on a smartphone available today. The low light capabilities without using a specialized shooting mode is unrivalled. The 5x telephoto lens is one of a kind and would be of great interesting to anyone who's an avid traveller. While each camera on the Huawei P30 Pro offers some very impressive photos, each of them also have their weaknesses, which are essentially inherent to the smartphone. For now, the Huawei P30 Pro is a camera that has managed to impress us, but we will still be comparing it to the current flagships to see just how each of them stack up against the other.