The processor, RAM and storage are important in a smartphone, but what good is all of that if you can't visually experience the results in the way it should be seen. The display of a smartphone is just as important as the hardware inside, if not more. The display is what you interact with most on a smartphone and a high-end display goes on to augment the experience even further. These are the things you should keep in mind about getting the best visual experience —
Display Type
The first thing to note about displays is the technology behind it. Is it an OLED panel? An LCD? Or a TFT display? Most high-end smartphones will come with an OLED or AMOLED display, while some continue to use IPS LCD displays. The primary difference between the two is that an OLED/AMOLED has pixels that individually light up on their own while in an LCD panel, there is a backlight that lights up the entire display, no matter what's being projected on it. As a result, OLED panels are more battery efficient and can offer true blacks (since part of the display is not being used at all) which offers the best contrast ratio. LCD displays, on the other hand, can be used to jack up the brightness with a stronger backlight. High brightness is the primary requirement of HDR technology, which gives LCDs a natural edge. When choosing a display, decide based on your usage. If you stream videos a lot, an OLED panel will offer a better viewing experience due to its higher colour saturation.
Brightness
This is a no-brainer. You need a bright display. It's the first thing that will strike you when you pick up any smartphone. Anything around 600 nits is good enough, but there are smartphones that push the brightness to over 1000 nits. High brightness is particularly useful when you are using the phone outdoors in the open sun, and it also aids in the display of HDR content.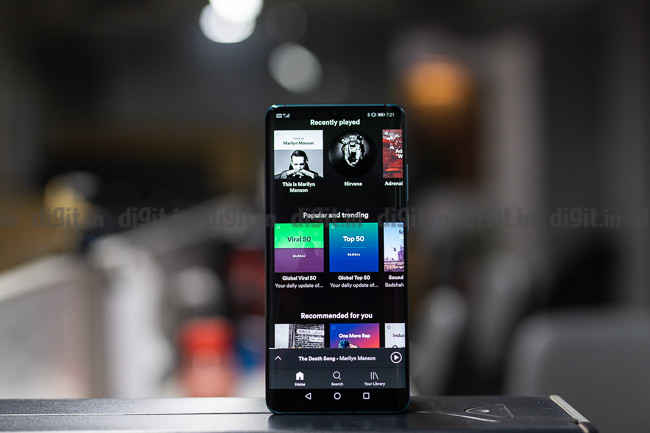 You should also keep in mind the minimum brightness. While LCD displays can push up the brightness higher than OLED, the backlight prevents the brightness from falling below a certain level of illumination. OLED displays are more comfortable to use in the dark as they can go as dim as 1 nit.
Colour gamut
In order to determine the exact colour gamut of your display, you will need scientific equipment. However, suffice to say that if your phone has a panel capable of producing a minimum 98% of the DCI-P3 colour space, you should be fine. If you are a stickler for colour accuracy, we recommend looking at phones which also offer an sRGB setting in the display mode, as the sRGB colour space is what is most commonly used on the internet to display images and other content.
Resolution and aspect ratio
There are smartphones with 4K displays and there are smartphones with HD displays. Most high-end smartphones will offer a 2K or a QHD display. The exact resolution will vary based on the dimensions and the aspect ratio. With screens going bezel-less, the aspect ratio has been standardized to 19.5:9 which allows for two perfect squares when the screen is divided in the middle.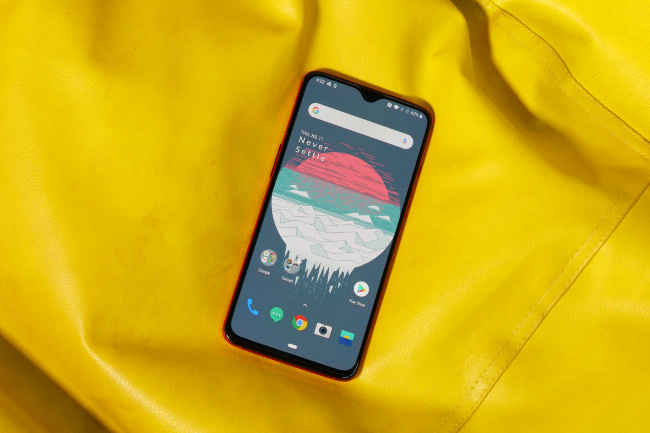 Refresh rate
This year, the refresh rate on smartphones also became a high priority. It used to be something to look out for in PC monitors, but the refresh rate of a smartphone display is equally important. Refresh rate is the number of times the screen can refresh itself in a second. The higher the refresh rate, the smoother everything appears to be. Videos shot at high frame rates are rendered especially well and so are the games that support high-frame rates like PUBG Mobile. Right now, the maximum refresh rate that is offered on a smartphone display in India is 90Hz. There are screens with a 120Hz refresh rate, but they are yet to launch in the country.
Touch response
Equally important is the touch response or the sensitivity. Touch is the default input to interact with the smartphone and a fluid touch response only aids in making the experience better. Touch latency of less a 1ms is ideal for gaming and fast typing.
Glass protection
What good is a bright and vibrant display if it cracks easily? The protection on top of the display is just as important as everything else. Most high-end smartphones are protected by toughened Gorilla Glass made by Corning. This specially made glass keeps the panel from shattering when dropped on a hard surface, and also helps prevent scratches. However, it should be kept in mind that nothing that's made of glass is indestructible. It's the degree to which it can protect itself that varies. In the case of smartphones, look for a display that has at least Corning Gorilla Glass 5 on top of it.