The leaks are over, as are the rumours. Apple's iPhone X is official and it brings the iPhone 8 and iPhone 8 Plus with it. The three phones do not surprise but it's too early to gauge whether they impress. What is interesting about the new iPhones though is the driving force behind them, a fancy new Apple A11 chipset, called "Bionic". In many ways, the A11 chipset embodies Apple's vision for the future and provides the power required to have the iPhones do what Apple wants them to.
A11 Bionic
The new processor is a hexa-core chip that is built on the 10nm node. It packs 4.3 billion transistors on a tiny piece of silicon, theoretically ensuring both power and efficiency. Apple reiterates this by promising 25% faster speeds on the two performance cores, while the company also claimed 70% faster performance from the four remaining efficiency cores. Further, there's a performance controller, that will apparently be 70% faster at handling multithreaded applications.
Now, the marketing jargon aside, these numbers are not unbelievable on Apple's vertical ecosystem. An iOS developer earlier found that the six cores on the A11 can be addressed separately. That (in theory) allows Apple to optimise battery life, by shutting of cores when not in use. In fact, it is the performance controller's job to "harness the power of all six cores", and produce maximum results.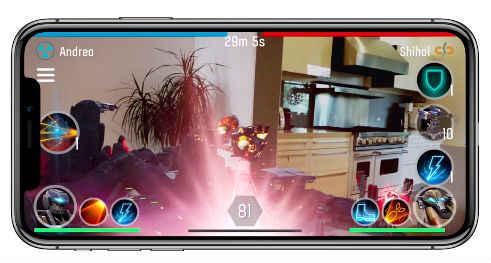 A new ISP
The CPU is only a part of what the A11 offers. A big part of the new features Apple announced comes from the accompanying Image Signal Processor (ISP) on this chipset. There's no name for this, but Apple did provide some details. The company says that the new ISP will process pixels better and allow faster low-light autofocus. There will also be multiband noise reduction from the hardware end.
But most importantly, the ISP is behind Apple's new Portrait lighting mode. This means that Portrait Lighting will not come to Apple's older devices. The ISP processes the data when you're trying to add portrait lighting effects to your face.
Along with the ISP, the Bionic also include a video encoder that is designed by Apple. This lets the processor handle motion and image analysis in real time, along with higher frame rates.
Neural Net
Apple is actually catching up to Samsung and Qualcomm with the introduction of a neural processing engine on the A11 Bionic. This dual-core processor is dedicated to AI computing, and Apple says it can handle 600 operations every second. It's slightly difficult to understand why this processor is important, but that's because the true benefits of AI are still a few years away from becoming apparent.
However, Apple has said that the neural processing engine is meant for certain "specific machine learning algorithms", which includes both Face ID and Animojis. The company is using machine learning to ensure that its Face ID unlock feature gets better with time, while it's likely that Apple wants the same results in how Animojis adapt to your voice and mannerisms.
Secure Enclave
This one is only for the iPhone X, where the A11 Bionic has a separate "Secure Enclave" on it to protect your Face Data. Not much is known about this, but it's likely the same implementation as what Apple uses for Touch ID.
GPU
It's actually quite disappointing that Apple didn't speak at length about its own GPU. This is the first time the company has designed its own GPU, dropping Imagination's PowerVR chips. By doing so, Apple makes it vertical ecosystem even more closely integrated, and hence faster and more fluid.
The company said its GPU is 30 percent faster than what the A10's GPU could produce. It's a three-core chip that will open a lot of avenues for Apple. In fact, the GPU would work in concurrence with the neural processing engine to enhance AI capabilities, and it will almost certainly be used for producing better augmented reality functionalities.
What does the A11 Bionic tell us?
That the A11 Bionic is a powerful chipset is beyond question already, but its power isn't what interests us really. The A11 sets the stage for what Apple and many other companies are doing in future, and it'll be exciting to see how the company's AR, machine learning and other research progress over time.