I've been a strong critic of Asus all through the last year or so. The company started off strong, but seemed to have lost its way in the smartphone market. My disappointment with Asus was never with the way they managed their smartphone portfolio, but with the fact that the company's immense R&D muscle never seemed to be behind its phone. That's what changes with the new Zenfone 4 Selfie Pro.
The name's a mouthful, like it is for most Asus phones, but the technology is quite interesting. I have some observations about the company's new selfie technology, but let's begin with the technology itself.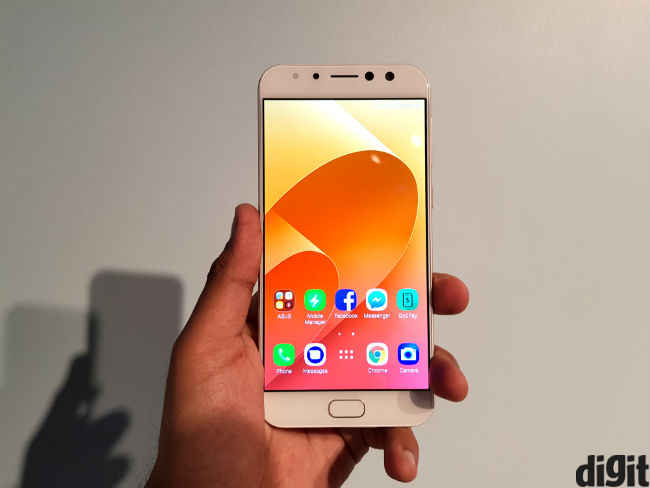 DuoPixel selfie
In all of Asus' marketing material, the company advertises the Zenfone 4 Selfie Pro's 24MP selfie-taking capabilities. However, the two Sony IMX362 sensor on the front is a 12MP sensor, incapable of shooting 24 megapixel photos. Why then does Asus say it's taking 24MP photos? The obvious answer is that the company uses its already established super resolution technology again, but that would be inaccurate. In fact, in my experience, the super resolution technology has been a gimmick at best.
The innovation here is in how Asus achieves 24 megapixels. You see, the Sony IMX362 sensor supports dual-pixel technology, which has popularly been used for reducing autofocus speeds. But, Asus doesn't need autofocus on the front camera, so the two pixels usually used for focusing are put to another use. For the record, this is the same sensor used on the Moto G5 Plus' excellent rear camera.
It's a combination of software and hardware here. The two photo diodes shoot the same frame twice when you press the shutter button. This is done in real time, which makes it different from super resolution where four photos are taken one after the other. When both the photodiodes are used for shooting the same frame simultaneously, there's lesser chance for the final data to differ. Asus' software then takes these frames and puts them together to give you the final selfie.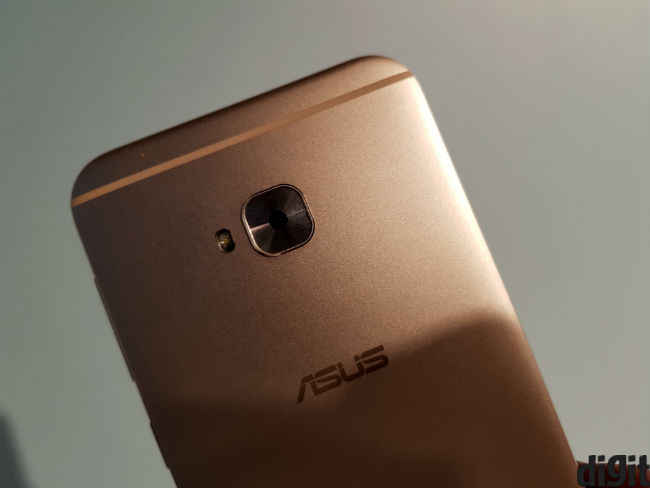 All this data is processed and then placed in your gallery, ready to be shared on your social media of choice. I'm probably jumping the gun here, but the entire mechanism does seem like an innovative use-case for the dual-pixel technology on Sony's sensors. It also makes the dual-cameras on Asus' phone less gimmicky and more fruitful technology.
All of the above may sound like mumbo jumbo to you unless you understand what dual-pixel actually is. For the same, I'd suggest you click here or here, for a more detailed explanation.
Essentially, with each pixel being split into two photodiodes, they can be treated as two separate pixels. With the Zenfone 4 Selfie Pro, Asus has uses both of them to shoot multiple frames (in real time), that are put together using software to create one image. Since the implementation is at a hardware level, the final result should theoretically be better than other software gimmicks. The camera should, ideally, produce more detail.
Does it actually work?
All the technology in the world doesn't make sense if it doesn't have tangible benefits to the common man *cough *force touch* *cough*. It would indeed be too early to pass a judgement on Asus' implementation of the front dual-camera. From the few images I could take at the product demo area, my selfie did seem to have above average detail levels. My skin tone looked nice, soft on Asus' display and the harsh demo area lighting made it difficult to take selfies any way. So, I'd hold on to a final verdict until I actually get to review this phone through and through.
What I can tell you though is that they're really fast. All this processing usually comes at the expense of a fast shooting experience. The Zenfone 4 Selfie Pro shot selfies fast and without any processing delay worth talking about. That, again is a commendable achievement on Asus' part.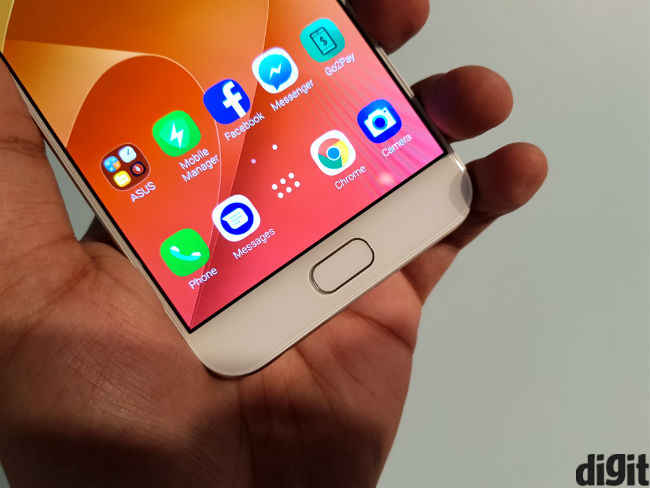 Asus has also placed a Super Pixel engine inside, that works in conjunction with the Qualcomm Spectra ISP. This takes all the data from the 1.4micron pixels of the camera, and processes them when shooting under low light. I took some photos in rather dark conditions at the launch, and they do look quite well exposed.
To be absolutely clear, I'm not recommending Asus' phone just yet. It's priced at Rs. 23,999, so it's not exactly cheap. And a Snapdragon 625 at that price point does leave some questions unanswered. I'm not saying you should ignore it based on specs, just that the phone still needs some testing. I commend Asus for using interesting technology, that's so sorely lacking in the market today, but the Zenfone 4 Selfie Pro we still have some questions about the phone that the review should answer soon enough.